The Duchess of Sussex Meghan Markle spoke last night with a business partner in a video call. During the conversation, the son of Meghan and Prince Harry, Archie, jumped into the frame. The partner took a screenshot and uploaded it to Twitter – and we get a surprising glimpse of little Archie


mako celebs system
|
mako










| Published 01/12/22 11:14

Prince Archie, or in his full name: Archie Harrison Mountbatten-Windsor, is already three and a half years old and looks completely different than we remembered. In his latest photos, Archie looks like a red-haired and sweet toddler, and in new photos published last night (Wednesday) quite by chance, we got a glimpse of Archie who already looks like a really big boy.
In a video call by Meghan and her mother Doria with a number of influential women on feminism and society, Archie wanted to be with his mother, jumped into frame and sat on Markle's lap. One of the participants in the conversation took a screenshot and shared Archie's photo on Twitter.
The tweeter is Duchess Harris, a professor specializing in American studies and feminism. The professor probably took a screen shot and uploaded it to Twitter and since then she managed to delete the tweet, but for Harry and Meghan's ardent fans it was enough – because the picture was already circulating on the Internet.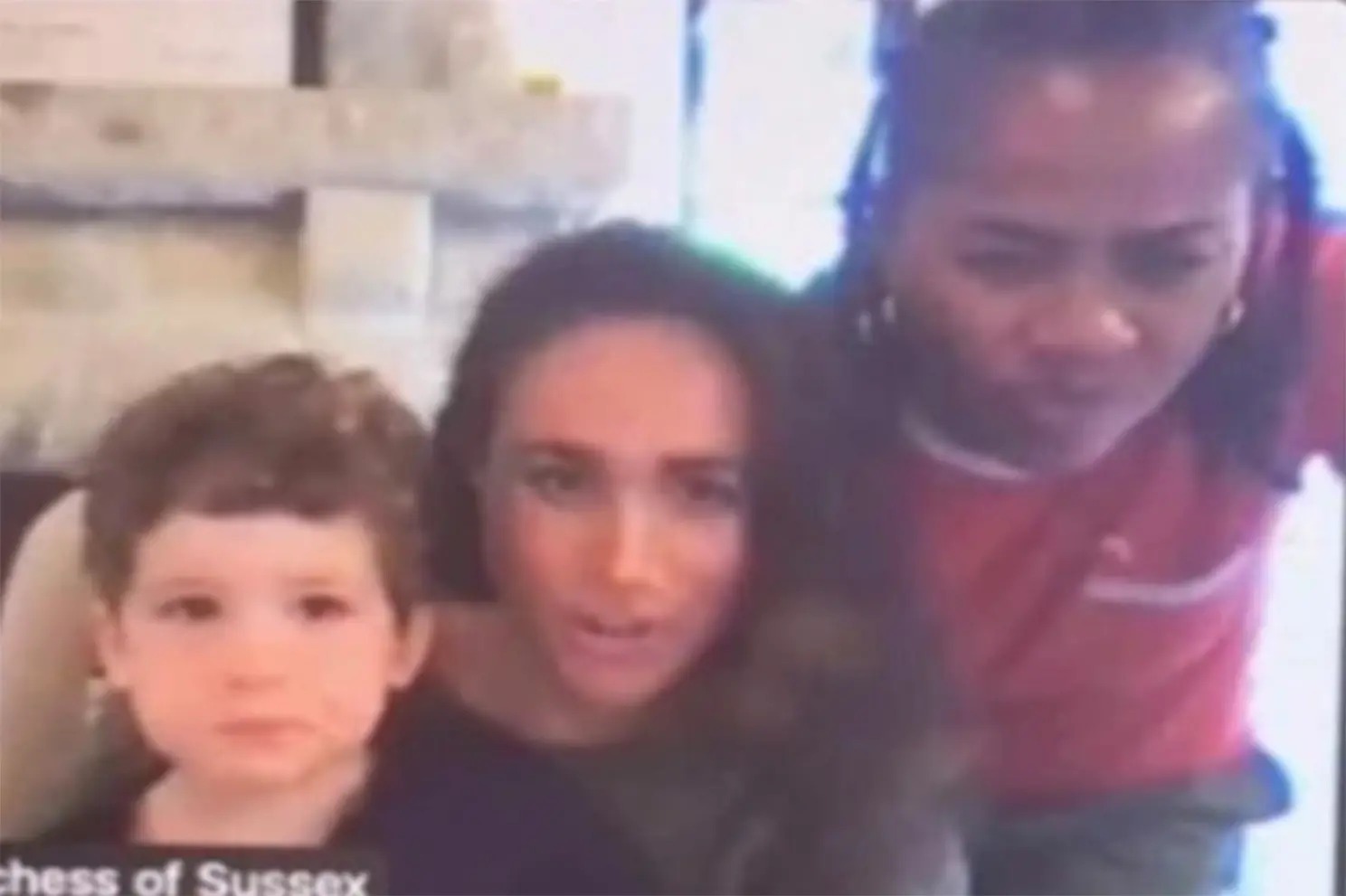 Photo: Twitter/@harris_duchess
The photo gives a glimpse of the young royal, who has rarely appeared in public since his birth in May 2019. Archie's last official appearance was in December 2021 in a sweet family photo with his parents and little sister Lilibeth Diana.