Writer JK Rowling has previously reported threats to her life, after coming out with transphobic remarks on a number of occasions. Now the campaign is escalating, with three trans activists posting the writer's address on Twitter. In response, Rowling involved the police and wrote a furious tweet: "Perhaps the best way to prove that your movement is not a threat to women is to stop harassing us and threatening us."


Mako culture system
|
mako






| Posted 23/11/21 12:54

Last year, Harry Potter writer JK Rowling made a series of transphobic remarks – including attacking an article that used the phrase "people with menstruation", comparing hormonal therapy to conversion therapies, explaining that gender transition is detrimental to health and supported transphobic sites. Rowling has previously reported threats against her, but now the fight between the parties is escalating, with three trans activists posting, she claims, her residential address on Twitter. In response, Rowling came out with an angry tweet that garnered thousands of likes and shares.
"Last Friday, my family's home address was posted on Twitter by three activist actors who were photographed in front of the house, and positioned themselves carefully to ensure the address was visible," the writer wrote. "I urge those who re-tweeted the image with the visible address to delete it, even if they did so to condemn the actions of these people," she continued, adding that many reported the default to Twitter. The author also noted that the Scottish Police were involved in the issue.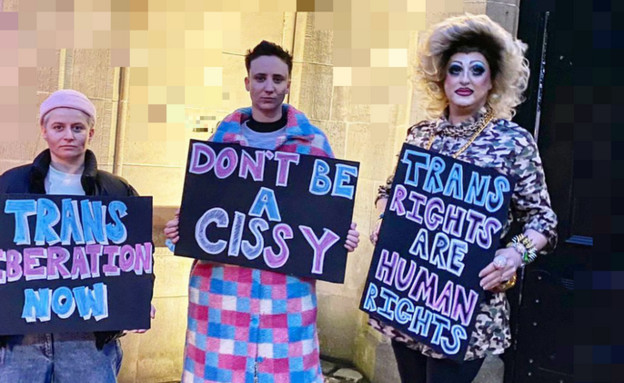 Last Friday, my family's address was posted on Twitter by three activist actors who took pictures of themselves in front of our house, carefully positioning themselves to ensure that our address was visible. 1/8

— J.K. Rowling (@jk_rowling) November 22, 2021
"I must assume that they thought my disclosure of my personal details was improper on me and would prevent me from talking about the rights of women based on their gender," Rowling wrote, tagging the three activists. "They had to think that I had received so many death threats that I could cover the whole house with them, and I did not stop talking," she testified, adding that "perhaps the best way to prove that your movement is not a threat to women is to stop harassing us and threatening us. ".
Activist Holly Stars, who was one of those photographed in front of Rowling's home, received many comments about the move on social media – and decided to delete the photo. The three activists then also deleted their Twitter accounts.
I've now received so many death threats I could paper the house with them, and I haven't stopped speaking out. Perhaps – and I'm just throwing this out there – the best way to prove your movement isn't a threat to women, is to stop stalking, harassing and threatening us. 8/X

— J.K. Rowling (@jk_rowling) November 22, 2021