To be vaccinated against coronavirus or not? Parents have to make this decision not only for themselves, but also for their children. The Standing Commission on Vaccinations (Stiko), after strong pressure, including from politicians, recommended that children from 12 to 17 years old be vaccinated against coronavirus only since mid-August. Prior to this, the recommendation only extended to children with chronic diseases that increase the risk of severe COVID-19, such as diabetes.
Nevertheless, not all German parents are sure of the need to vaccinate their child. Doubts have been heightened by data from a new study in the United States, according to which the risk of inflammation of the heart muscle (myocarditis) after vaccination with BioNTech / Pfizer for boys is more than six times higher than the risk of severe covid.
After vaccination with mRNA vaccines, the risk of myocarditis increases
Researchers from the University of California compared how often in the first half of 2021, after vaccination against coronavirus, 12-17-year-old children without chronic diseases developed myocarditis, and how many unvaccinated children from the same age group had to be hospitalized due to a severe course of covid.
The study looked at 257 cases of heart muscle inflammation diagnosed in adolescents after being vaccinated against coronavirus. Symptoms of inflammation of the heart muscle were mostly mild and no deaths were reported. Overall, however, this serious side effect was extremely rare, with an incidence of 162.2 per million boys vaccinated and 13.0 per million girls.
First reports of myocarditis after coronavirus vaccination come from Israel
For the first time, reports of inflammation of the heart muscle in young men after vaccination with BioNTech / Pfizer appeared in Israel in April 2021. In isolated cases, this side effect was observed after vaccination with the American drug Moderna, also based on mRNA technology.
The US Centers for Disease Control and Prevention (CDC) – the federal agency of the country's health ministry – considers the link between the coronavirus vaccine and the development of myocarditis "likely." Finally, the mRNA vaccine makers BioNTech / Pfizer and Moderna also reported a possible causal relationship.
Is it still better to be vaccinated?
However, many health experts advise children and adolescents to be vaccinated whenever possible. They continue to believe that the risk of contracting COVID-19 or of having long-term consequences from this disease far outweighs the risk of inflammation of the heart muscle.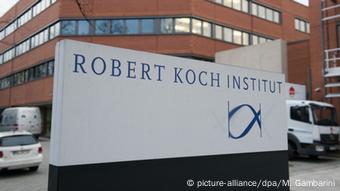 Myocarditis after vaccination with mRNA vaccines is a rare side effect, according to the Koch Institute
"Myocarditis after vaccination with mRNA vaccines is a confirmed, but rather rare side effect, which is more common in boys than in girls … The acute phase of the disease during inpatient treatment usually proceeds without severe symptoms, there is currently no data on the possible long-term consequences of myocarditis," – says the "Epidemiological Bulletin" of the Robert Koch Institute (RKI), published on August 19, 2021.
At the same time, even in children and adolescents who have had a relatively mild coronavirus infection, there is a risk of "postcovid" or "long covid" – a condition in which full recovery is delayed for many months and is characterized by a whole range of different symptoms.
Long-term effects of covid in children
Over time, more adults and children are being vaccinated against covid, and this is likely to lead to an increase in the number of children and adolescents who have not yet been vaccinated or cannot be vaccinated with covid in the future.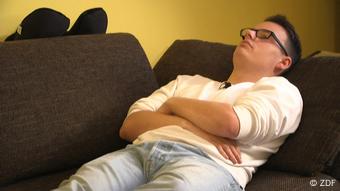 Long-term effects of covid are increasingly common in children and adolescents
Not so much is known about how the disease progresses in children, but it has already been established that in the age group under 18 years old, long-term consequences after a coronavirus infection are increasingly common. "The increase in cases of SARS-CoV-2 infection may lead to the fact that the number of long-term consequences of the disease suffered will increase, even if the number of patients diagnosed with postcovid is small," the RKI's Epidemiological Bulletin notes.
A Swedish study on the long-term effects of covid found that children and adolescents can suffer from severe post-covid symptoms such as multisystem inflammatory syndrome (MIS-C), childhood multisystem inflammatory syndrome (PIMS) or chronic fatigue syndrome (ME / CFS).
At the same time, the authors of a study conducted in the UK in April 2021 concluded that such long-term consequences after suffering a coronavirus infection in children and adolescents are recognized and recorded less often than in adults.
Early myocarditis is often ignored
Inflammation of the heart muscle cannot always be recognized in time, because people usually do not associate its first symptoms – cough or runny nose, fever, headache and pain in the extremities – with myocarditis.
Myocarditis also manifests as shortness of breath, dizziness, tight chest pain, increased heart rate, or arrhythmias. It often results from a viral infection of the respiratory tract or gastrointestinal tract.
This disease can be caused, for example, by measles, herpes or influenza viruses, and sometimes bacteria: borrelia, streptococci or legionella. The most important thing for patients who have been diagnosed with myocarditis as a result of an ECG or a blood test is to avoid any stress on the heart, especially physical ones.
An insidious disease with possible complications
In the past, doctors prescribed strict bed rest for patients with myocarditis, but today they are allowed short walks. In addition, patients are prescribed anti-inflammatory drugs, which reduce the load on the heart and stabilize its pumping function. After the acute phase of the disease has been removed, it is necessary to observe a cardiologist and check the work of the heart every two to three weeks.
In most patients, the heart muscle infection ends with complete recovery. Nevertheless, myocarditis is a serious burden on the body of even an adult. In children, this disease can be much more insidious and lead to serious complications – heart failure, arrhythmias, and in some cases it can lead to sudden death from cardiac arrest.
See also:
.