2023-05-23 01:46:00
Victoria Cabello and Paride Vitale star in six Crazy Travels on TV8: the double interview
From Beijing Express to Viaggi Pazzeschi: a year ago Victoria Cabello and Paride Vitale they triumphed in the reality show broadcast on Sky and Now. And since… a winning couple doesn't change: here they are, twelve months later leaving for the new one TV8 program broadcast every Tuesday at 9.30pm.
The common denominator of Victoria Cabello – Crazy Travel?
"The journey and the traumas. It was fun, because at a certain point Banijay offered me to make a travel program – obviously based on Antonella D'Errico's idea – and it was an unexpected proposal. I imagined that at a certain point I would have gone back to doing interviews with Victor Vittoria Instead when they told me it turned on like a light bulb and I said to myself 'Do you know that I want to travel a little more?'. I'm grateful they asked and glad I agreed." Victoria Cabello tells to Affaritaliani.it.
"I would have gladly avoided, but unfortunately for one reason or another – I think it's masochism – I never say no", Paride Vitale adds laughing.
Crazy Travels, Victoria Cabello: "A holiday? With Dario Argento". Paride Vitale: "I choose Franca Leosini". The interview with Affarialiani.it
Can you tell us about your most adventurous journey?
"In Madrid for something 'traumatic' and it will be even more so for the spectators. Then in Morocco I almost broke my shoulder during one of the activities our local offered us. And so I experienced the thrill of the hospital in Morocco", svela Victoria Cabello.
How did it go?
"Luckily I didn't break anything. Just a nasty blow. I had a shoulder like… Mazinger Zeta, but otherwise everything was fine", smiles Victoria. "Long live Moroccan healthcare", Paris says.
Victoria Cabello and Paride Vitale protagonists of 6 Crazy Trips on TV8
Instead the funniest trip…
"All in their own way, but perhaps because I had never seen Helsinki and Finland I discovered a wonderful world. I feel at home there. More than anything else because they have absurd habits and customs. But above all they have truly bizarre hobbies, sometimes even ridiculous", spiega Victoria Cabello.
For example?
"They make championships of everything. Like the throwing of the mobile phone, javelin style. Or the "Wife Caring", that is, carrying your wife on your shoulder, doing an obstacle course and the winner takes home the equivalent of the weight of his wife in beer", emphasizes Victoria. "We didn't do it. They didn't give me Cabello's consideration in beer", adds Paris.
What trip would you like to take in a second season of the show?
"Japan. We love it. In my opinion, it's surprising every time. We would like to do it together and if the production pays us, it's better", smiles Victoria Cabello
If you had to change travel partners, who would you choose?
"I would not change partners", says Victoria
But if they really forced you…
"Perhaps Dario Argento"
How come?
"He offered me to go on vacation together. Apart from the fact that he's friendly… He's really funny, he has an excellent sense of humour. But above all because the destinations he wants to go to are only places where it rains. He hates he hates the sun.So he offered me this summer vacation and he said 'YesCome on, let's find these places where the weather is bad, it rains and there are storms'. I replied 'I don't know… I have to think about it'. And I've never been heard from again. But maybe it could be fun"
"Me instead with Franca Leosini – says Paris Vitale – because I met her and in my opinion she and I have the same perception of holidays. We would have a lot of fun together"
Victoria, let's take a trip… through time. MTV's Mythic Times. What memories do you have?
"One of the most fun, carefree and highly experimental periods. MTV launched a new way of making television, of using graphics and editing. The freedom also to carry out interviews in a certain way, which I used as a great training ground then in Le Hyenas or with the 'unconventional' interviews that I have been lucky enough to do in my life. Beijing Express and Viaggi Pazzeschi took me back to that fun and carefree period where everything is worth a bit"
Of those great music stars is there anyone you remember in particular?
"Surely Madonna is one of those who struck me because in addition to being a great professional, she was also very funny and nice. I didn't expect it like this, then I was interviewing a legend for the first time. But also Vasco Rossi, another legend with whom I grew up. They often tell you that you should never know your heroes. Instead I had the great fortune to meet practically all of them and to be happy with them"
… and then
VICTORIA CABELLO AND PARIDE VITALE CRAZY TRAVEL STARS ON TV8. THE VIDEO INTERVIEW WITH AFFARITALIANI.IT
Victoria Cabello and Paride Vitale, after Beijing Express here's Viaggi Pazzeschi on TV8
Victoria Cabello is back on TV with a program of her own, of which she is also a co-author. From 23 May, every Tuesday, in prime time, she lands on TV8 "Victoria Cabello – Crazy Travels", the original travel-show conceived and produced by Banijay Italia. In this new and irreverent adventure, alongside Victoria Cabello, there could only be Paride Vitalehis trusty companion in misadventures, with whom he shared the extraordinary victory of last year's edition of Beijing Express.
Victoria Cabello – Crazy Travels: the six destinations
Together, the two will make us discover a totally out of the ordinary way of traveling. Helsinki, Parigi, Berlino, Madrid, Marrakech and Liverpool: these are the six destinations of "Victoria Cabello – Crazy Trips". In each stage, 3 Italians who have long since moved to the city that is the protagonist of the episode – renamed "locals" – will offer Victoria and an unsuspecting Paris unusual experiences, far from conventional tourist tours.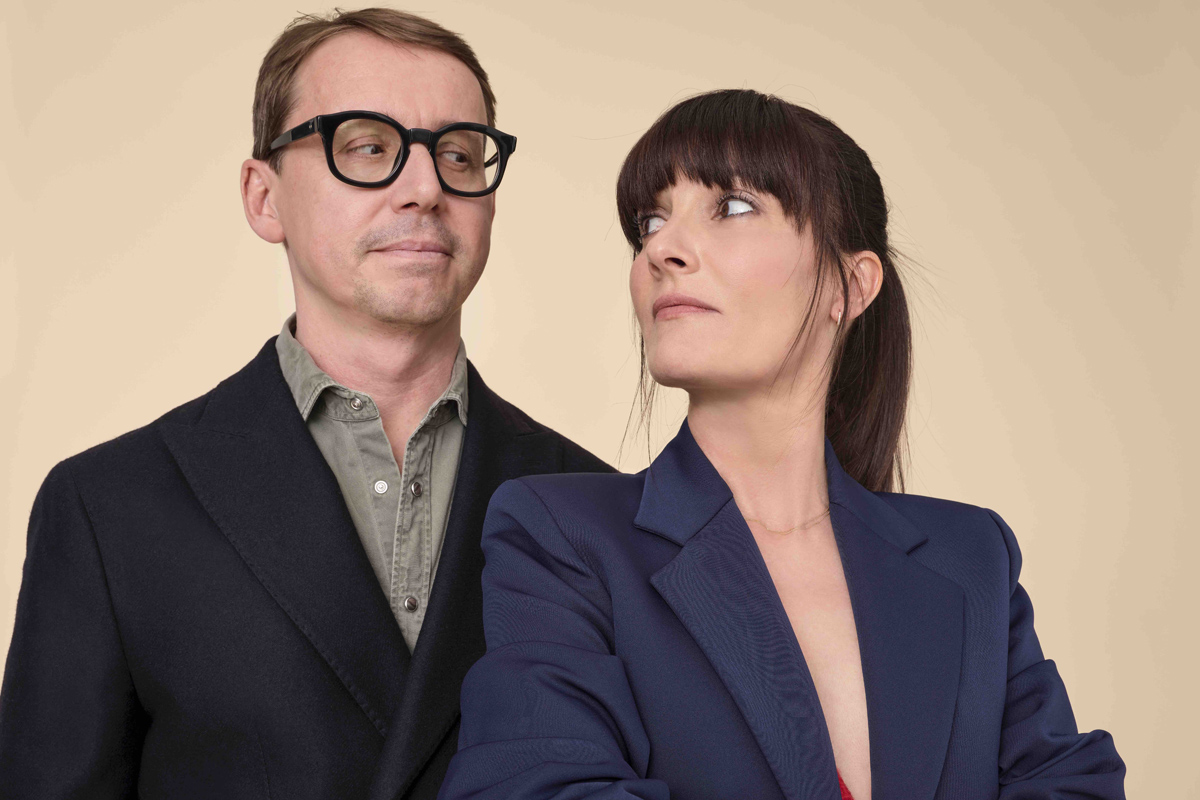 Victoria Cabello and Paride Vitale protagonists of 6 Crazy Trips on TV8
Our heroes will literally be at the mercy of the localswhich individually will offer experiences at times surreal, real "madtatas" that will kick off gags and travel dynamics with a highly ironic potential. To the motto of "everything is worth", the locals will take Victoria and Paride to live experiences they would never have thought of trying in their life, giving the viewer the opportunity to get to know a new side of the city, and receive real travel advice for out-of-the-ordinary activities but within everyone's reach , for a really crazy tour guide. At the end of each episode, Victoria and Paride will elect the local winner, chosen according to their unquestionable judgement.
To further enrich "Victoria Cabello – Crazy Travel" some travel curiosities, personally selected by Victoria, which will add, if possible, even more pepper to the program.
Subscribe to the newsletter

#Victoria #Cabello #Crazy #Trips #Dario #Argento #offered #rainy #vacation #I..