'Kanmani Baba' is a film directed by Sreemani and starring Tamankumar, Miyasree, Sirumi Manasvi and Singampuli among others. Co-produced by Rajendra Prasad and Sundar.G, the film has MA Rajathurai as cinematographer and Sai Dev as composer. In this case, the music release ceremony of the film was held in Chennai. The event was attended by celebrities and film crew including actors Ari, Ashok, Erode Mahesh, producers K. Rajan and CV Kumar.
Speaking on the occasion, producer K. Rajan said, "The producer of this film, Sundar, invited me to the show yesterday. I said, 'If it's a movie, I'll definitely come and tie the knot if you come.' There are people.Please keep in mind the heroes and the directors because nowadays there is no producer's decision on the choice of actresses.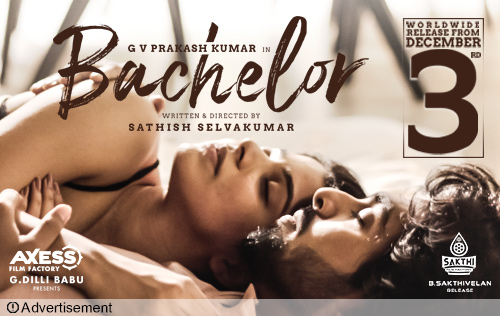 What a thumbnail is what a big movie is … for me the Bigil logo. It is a loss. Whichever film wins is the big picture. First the producer of the film has to be good. The hero has no salary if the producer does not come to film. Lightboy does not work. The shooting dragged on for an hour as the heroine of a film was not spot on. So there will be a lot of loss to the producer. The captain is the director of a film. If the hero of this film becomes an adult in the next film, it is because of the director. Directors must complete the shooting of the films within 35 days. In Kerala, an actor was given a red card by the Producers' Association for asking for a higher salary. Does that masculinity belong to the association here?
Next week I am going to meet Chief Stalin. I am going to tell him to give subsidy only for films with Tamil names. They said that this Kannada film is very good. Congratulations on making this film a huge success. "