2023-06-09 01:46:34
Asier Villalibre continues to smile in Vitoria. The Gernika striker scored 2-0 in the duel with Eibar, to lead Alavés to definitively play promotion to First Division against Levante.
The people from Vitoria, who arrived with a 1-1 draw in Ipurua, took the lead quickly, in minute 1 thanks to Abde's goal. They dominated the match but began to feel tired midway through the second half. It was there when the former Athletic striker appeared and in the 88th minute he sentenced the duel and the tie.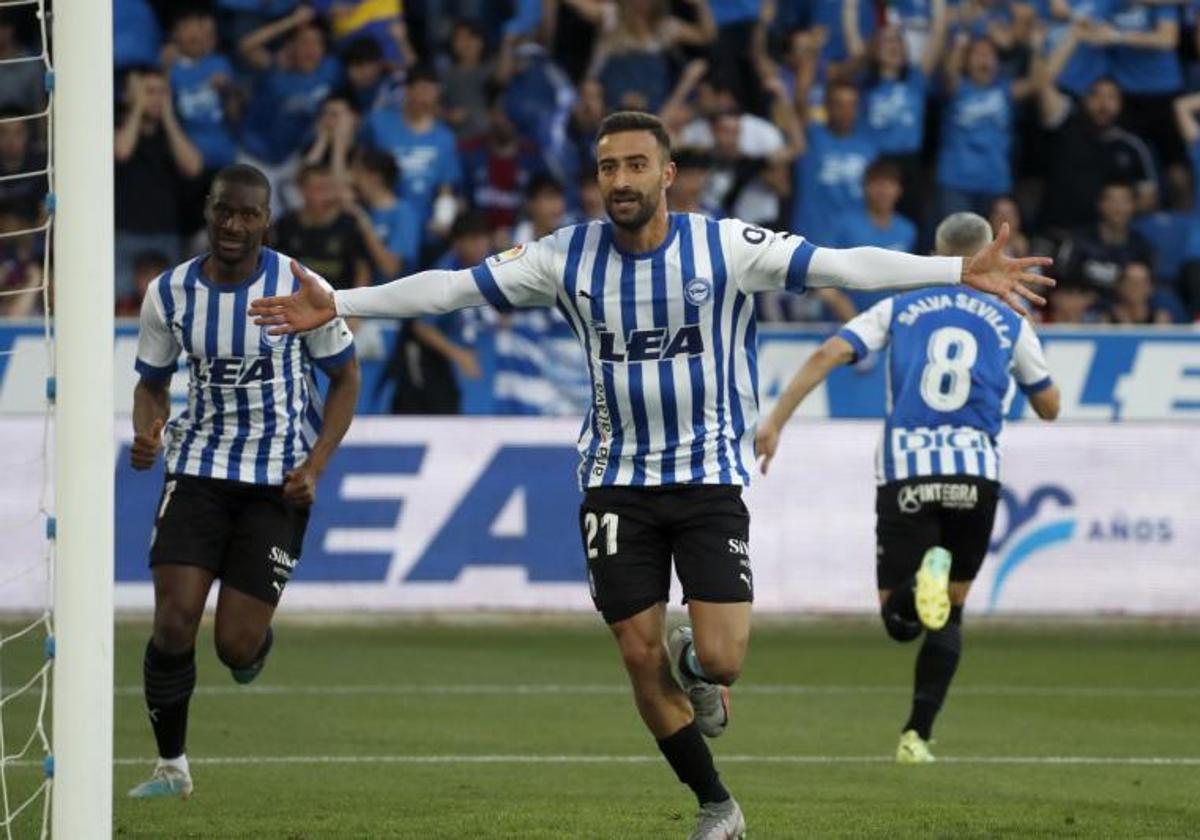 The most intense six months of Asier Villalibre's life have another happy episode. El Búfalo has found himself in a situation identical to the one he lived in Las Palmas and that cost him a lot of trouble. If they had scored in the Canary Islands, the babazorros would have promoted directly. Then he left the field crying. This time he did not miss. He didn't have time to think. As he has reached the area, left-footed into the net. Final. Crossed. As he tried in Gran Canaria. On that occasion he ran into Álvaro Vallés.
Substitute again after suffering a bad cold last week, his entry into the field has been the most applauded by the albiazul temple, which now hopes that he will score again in the final tie against Levante that begins this Sunday in Mendizorroza (21: 00 hours). «These qualifiers are decided in the second leg but we will go for the game. We have to hit the table in Mendi and go with an advantage, "confidents the striker.
After wasting the opportunity to go live, Villalibre will miss the wedding of his Athletic partner Dani García. An event in which he was scheduled to perform with his rock band Orsai. But the Buffalo only thinks in albiazul key. «This moment is very motivating. We are all wanting to make all of Gasteiz happy and damn, that motivates a lot », he concluded.
#Villalibre #sentences #Eibar #brings #Alavés #closer #Division