Dear readers, as you may remember, I started a new Poland series that is intended to give you the opportunity to get to know Eastern Europe and especially my home country of Poland better. The response to the first two texts about the Baltic resort of Kolberg (Kolobrzeg) and Warsaw was so overwhelming that I want to continue. The third part of my series will be about the Polish port city of Gdynia (Gdingen), a seaside city that is in close proximity to Gdansk (Danzig), right next to the Baltic Sea resort of Sopot. As always, if you have any feedback or if I can help you plan your trip, just email me at: [email protected]
---
---
Why go to Gdynia?
Similar to the case of Warsaw, there is one unbeatable advantage when looking at Gdynia: you can go to Gdynia directly from Berlin by train. But be careful, I didn't know this when I booked the ticket: The daily train does not leave from Berlin Central Station, but from Berlin-Gesundbrunnen station. It starts at 12.35 p.m., after six and a half hours you land at the main station in Gdynia and can walk straight to the beach or to the hotel with your suitcase. Similar to the connection to Warsaw, the train is equipped with a Polish dining car. That means you can look out the window, dangle your feet, drink a beer, order Polish pierogi or a schnitzel (Schabowy) and immediately switch to holiday mode.
Now you're probably wondering: Why should I go to Gdynia and not to Gdansk (Danzig) or Sopot, the more glamorous, better-known cities? I can tell you this: Gdansk is for beginners, for tourists who want to take it easy on themselves. Gdynia is more complicated, a place that only developed into a real city in the 1920s and 1930s after an industrial and port boom, and does not have the notoriety of Gdansk, just 20 minutes away. Briefly for orientation: In 1926 Gdynia had 12,000 inhabitants, after the industrial boom in 1938 there were already over 100,000 people.
A special eye-catcher: the main station of Gdynia
Accordingly, the architecture is very different from that in venerable Gdansk: more modernistic, simpler, more future-oriented, designed for the masses. You have to have an interest in history to get excited about Gdynia. But there are a few advantages that apply even without historical interest. First of all: Even Gdańsk residents ungrudgingly admit that Gdynia has a competitive, if not better, gastronomic scene. Second: Gdynia has a wonderful beach on the Baltic Sea, which can be reached very quickly from the center. Along with a promenade, along with beach bars and restaurants with roof tops! Gdansk doesn't have all that.
But one after anonther. When you arrive in Gdynia after a long train journey, the first thing you should do is let the train station surprise you. Because the main train station in Gdynia was designed by Waclaw Tomaszewski in the 1950s and is a magnificent example of modern communist architecture. The station combines elements of the simple Bauhaus style with forms of socialist realism, as if a confectioner's house in the style of Berlin's Karl-Marx-Allee had been crossed with ideas from Le Corbusier. The main hall in particular never ceases to amaze me. You can also admire socialist-influenced, abstract mosaics there.
If you continue walking in the direction of the center, you will find the first hotels and restaurants. The 3-star Hotel Mercure Gdynia Centrum (Armii Krajowej 22) was considered the best in the city during the communist era, today the high-rise block is rather mid-range, but very conveniently located in the center near the beach, just opposite the Music Theater (Teatr Muzyczny).
If you prefer quieter and more cosy, I can recommend either the Hotel Rozany Gaj (it is located in a noble family house settlement of Gdynia, but it is better to reach it by taxi, Jozefa Korzeniowskiego 19) or the Willa Wincent (the pension is located in the same area as Hotel Rozany Gaj, Wincentego Pola 33). The Willa Wincent was renovated by a young entrepreneur and designed in a modern style for a young, hip crowd. In the lower part of the building there is a fantastic bar. An ideal choice for people with taste.
Why I love Gdynia: the modernist architecture
Speaking of style, that's why I love Gdynia and keep coming back. The architecture is stunning. The simple, brightly designed houses are the result of a historical experiment that emerged when the city with the new port and tourist shipping traffic grew rapidly and attracted people from all over Europe who wanted to seek and find their fortune in Gdynia. Rapid growth required new buildings. And since people from the coast are tolerant and cosmopolitan, this was also reflected in the design of the architecture.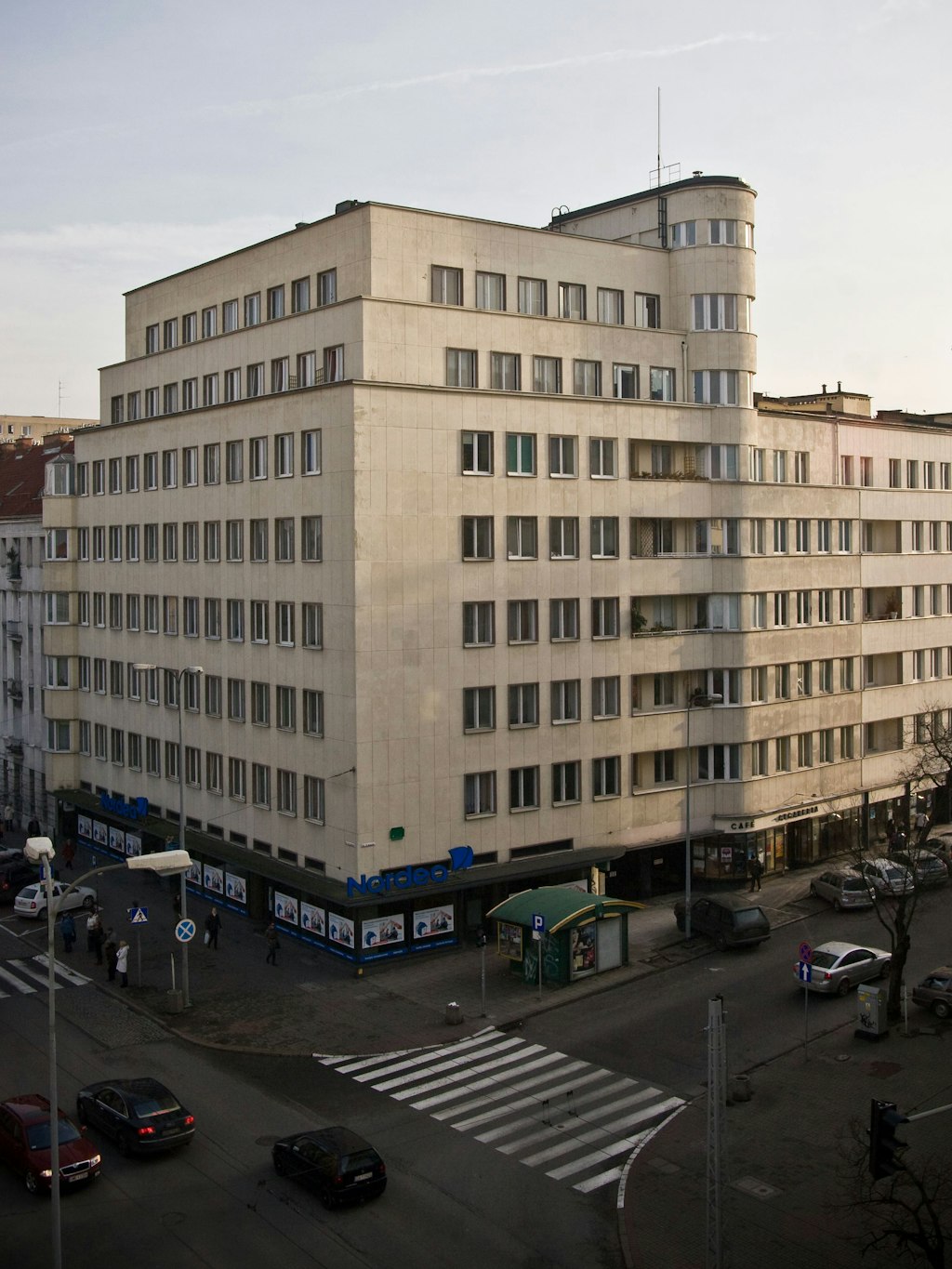 Young, experimental architects came to the city after the First World War and wanted to implement their utopias of modern living: simple forms, functional rooms, clever use of incident light. Walking through Gdynia, one can now admire this modernist architecture, which reminds a little of Tel Aviv (check out pictures on the internet and compare the two cities!). The round arches of the houses are reminiscent of maritime backdrops and cite elements of ship architecture – as do the porthole windows or terraces and balconies on the houses, which give the visitor the feeling of being on the deck of a ship.
Stroll through Gdynia or take a city tour. The city administration has put together a szlak modernizmu, in English: a "modernist path", listing the most important modernist buildings (guided tours are available on the modernizmgdyni.pl website). A magnificent example of modern architecture in Gdynia is the so-called "Bankowiec" near the train station, a modern building designed by architect Stanislaw Ziolowski, built between 1935 and 1939 and occupied by a bank. Downstairs is a delightful café, Cyganeria, Kawiarnia, which is hip yet appropriately furnished in a 1930's style. The typical ship style and the use of fine materials reveal how modern and forward-looking Gdynia wanted to be. The house is a typical example of the modernist architecture that has shaped the city. Great!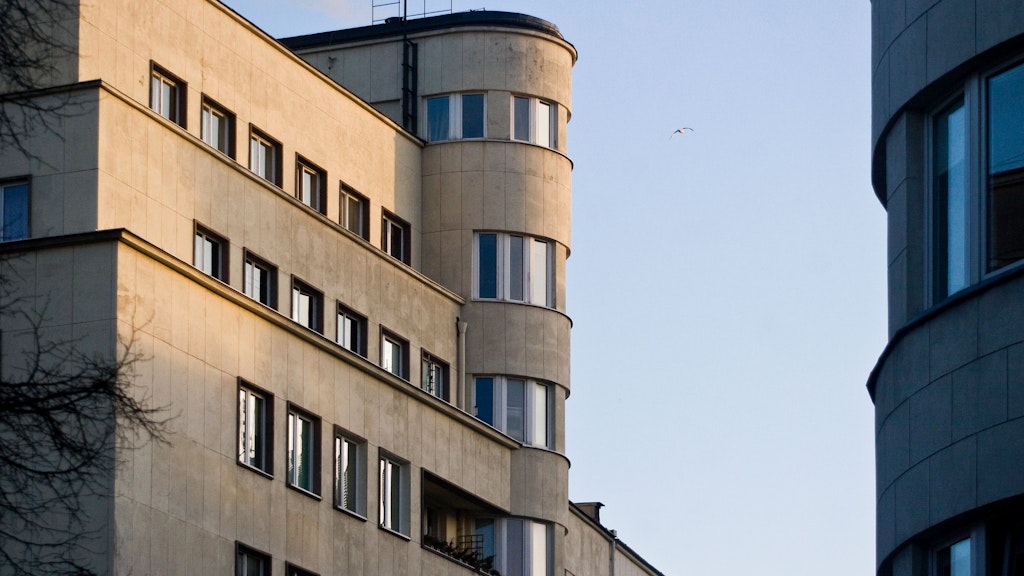 Also an eye-catcher: the murals in Gdynia
Let the houses work their magic on you and look around (and sometimes up!). Look out for the murals scattered throughout the city, organized and curated by local art and design collective Traffic Design. A Google Maps map shows the objects managed by the collective, including those located in Gdynia.
Be sure to also visit the Gdynia City Museum near the Music Theater where the history of the city and in particular its rapid growth in the 1920s and 1930s is beautifully explained – as is the idea behind the modernist architecture (Gdynia City Museum, Zawiszy Czarnego 1, 81-374 Gdynia, Poland, Tuesday to Sunday, around 10 a.m. to 6 p.m.).
An absolute highlight: the restaurants in Gdynia
But now let's get to the heart of the matter and the reason why people go on vacation everywhere in the world and also in Gdynia: relaxation. This works perfectly in Gdynia, because there are many very good restaurants, bars and cafés here in a small area, where you can find not only Polish but also international dishes.
Of course, I could name countless places that would be worth a visit. I focus on the highlights. First of all: visit the beach bars! Which city already has a beach that is close to the city center? If you walk from the center to the beach promenade, you will have a beautiful view of the Baltic Sea and the bright white sand. Have a craft beer at Browar Port Gdynia (Bulwar Nadmorski im. Feliksa Nowowiejskiego 2).
If you want to eat internationally, we recommend the nearby beach restaurant F. Minga, which offers a fantastic view of the sea. If you are looking for a rooftop restaurant, you will find it at Vinegre (however, there is no Polish cuisine here, but rather international or Italian cuisine: Zawiszy Czarnego 1).
All of these are places that have a sea view. But if you want to eat really well, you have to go somewhere else in Gdynia. First of all, where to find Polish cuisine in Gdynia? For the Poles, it's part of everyday life, which is why hip, exotic cuisines are "in" in Gdynia (and elsewhere in major Polish cities). A very good Polish fast food restaurant, on the other hand, is the Pyra bar Gdynia. It is decorated in a communist style and offers perfect Polish home cooking.
The restaurant specializes in dishes made with potatoes, such as the "Babka Ziemniaczana" (potato pie). It is located near the beach (Skwer Kosciuszki 24). After your meal, it's best to walk along the main street and promenade Swietojanska, look at the wonderful modernist architecture and try as many restaurants as possible! When you've seen and eaten enough, go for a beer at the alternative bar Fyrtel (Swietego Piotra 19). The pub is located in a purist modern building that could also be in Tel Aviv.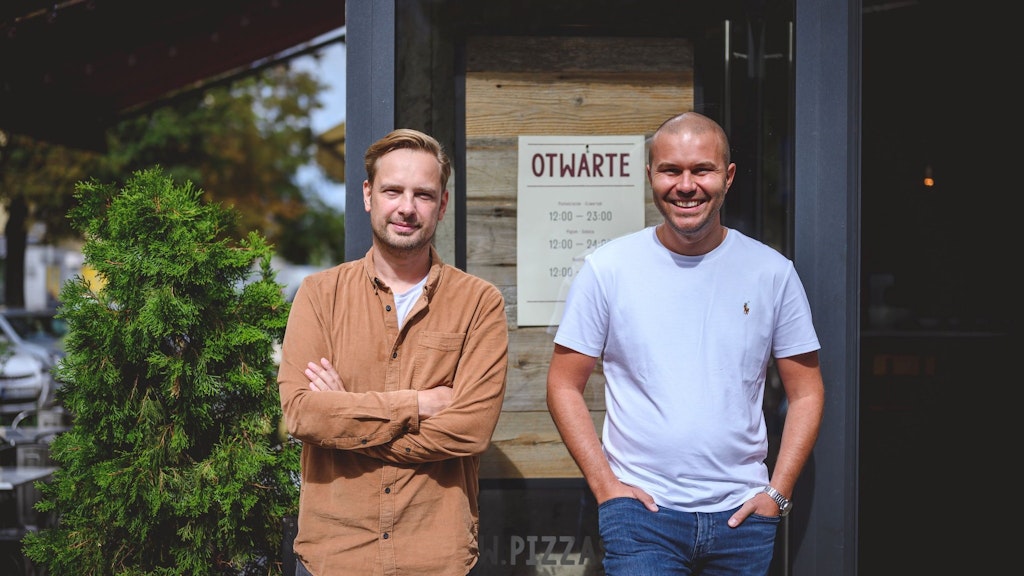 Those who like hip restaurants reminiscent of London and New York will also find what they are looking for in Gdynia. This is thanks in part to two young and committed entrepreneurs: the two men Oskar Kubicki and Krzysztof Czop have opened four restaurants in the center of Gdynia, all of which offer international cuisine at the highest level. Each of the four places could certainly win an interior design award.
It started with the Srodmiescie restaurant, which serves fantastic burgers (Msciwoja 9). Then came the Italian restaurant Serio (pizza from a Neapolitan oven, 3 Maja 21). HAOS offers Asian cuisine at Starowiejska Street 14. The Mexican restaurant Luis Mexicantina right next door is brand new and has a stunning design.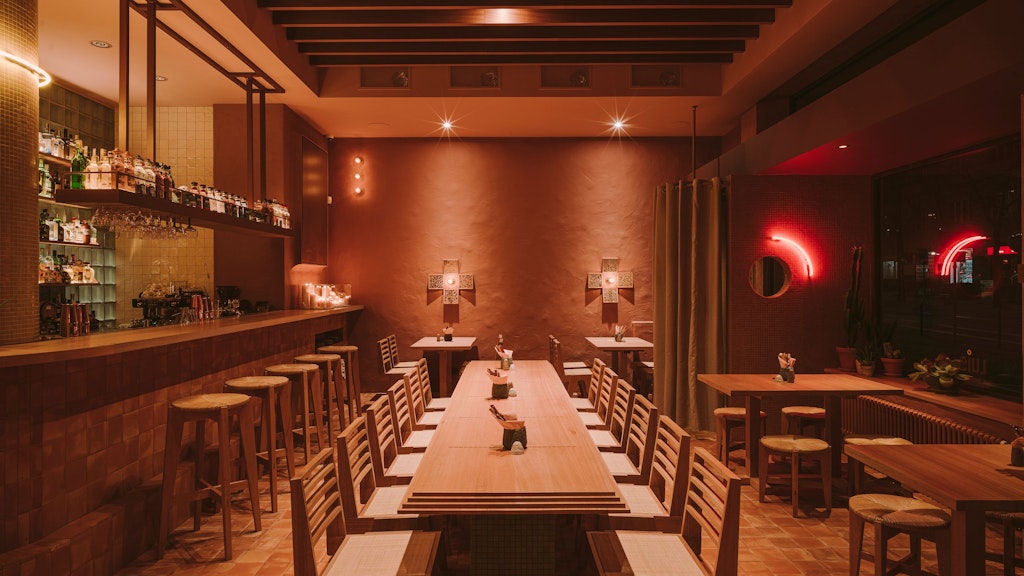 It's so bright and modern that it could put some restaurants in Berlin to shame. Be sure to try the tacos and drinks there! With their restaurants, the two entrepreneurs have brought a magical big city flair to Gdynia and value authenticity and taste in all four of their restaurants. Big recommendation!
That's it for this time. Visit Gdynia and write me how you liked it there.
Recommendations at a glance
Directions: The Polish train to Gdynia departs daily from Berlin-Gesundbrunnen and takes 6.5 hours. A saver fare ticket costs around 60 euros for both journeys. The journey by car takes about 6 hours.
Spend the night: The Hotel Rozany Gaj is recommended (Jozefa Korzeniowskiego 19), but it is more likely to be reached by taxi from the train station. The 3-star Hotel Mercure Gdynia Centrum (Armii Krajowej 22) is located in the center. The Willa Wincent is stylish and also recommended, Wincentego Pola 33. If you want to sleep in Gdansk, then choose the Puro Hotel Gdansk, Stagiewna 26, Gdansk.
Essen: Polish food is available at Pyra bar Gdynia. Very good breakfasts are available at Flow Cafe Gdynia or at Malika Restaurant with a view of the Music Theater (actually Moroccan cuisine is served here). Otherwise, the burger restaurant Srodmiescie is recommended (Msciwoja 9), the Italian restaurant Serio (Maja 21), the Asian fusion kitchen at HAOS (Starowiejska 14) and the Mexican restaurant Luis Mexicantina (3 Maja 21). You can drink well in the Bar Fyrtel (Swietego Piotra 19).
Transparency note: This Poland series is supported by the Polish Tourist Office Berlin.
Do you have feedback? Write us! [email protected]