A ship carrying 'stolen' Ukrainian grain has arrived in Syria, according to the Ukrainian Embassy in Lebanon
A new Russian ship carrying Ukrainian grain has arrived in Syria, an ally of Moscow, the Ukrainian embassy in Lebanon said on Thursday. "According to our information, the SV KONSTANTIN landed in Syria"the Ukrainian embassy told Agence France-Presse in Beirut, "with on board grain stolen and transported illegally by the Russian occupation forces". This shipment was originally destined for the Lebanese port of Tripoli, the embassy added.
Ukraine, which regularly accuses Russia of ransacking and looting its grain warehouses, did not specify in which port the cargo ship had docked. The Associated Press however showed, thanks to satellite images, that he had arrived at the port of Tartous.
Another ship, the Reasonable, unloaded its cargo on Thursday at the Syrian port of Tartous, managed by a Russian company, according to Samir Madani, co-founder of the site TankerTrackers.com. the Reasonable, under the Sierra Leonean flag, was carrying the first cargo of cereals authorized to leave Ukraine thanks to the agreement with the United Nations and Turkey which made it possible to lift the blockade of Russia. It was also due to go to Lebanon before diverting to Tartous this week with its 26,000 tonnes of corn, Madani said on Twitter. Satellite images showed it unloading its cargo.
In early August, a Syrian ship, the Laodicea, had been briefly immobilized in Lebanon after allegations that he was transporting stolen Ukrainian grain. He had finally been able to return to Syria, to the great displeasure of Ukraine, which had said "disappointed" by this decision.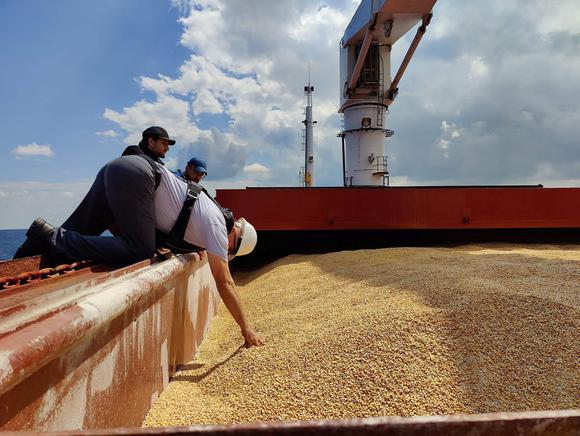 Read also:

The setbacks of the freighter "Razoni" cast doubt on the lifting of the Russian blockade in the Black Sea