The minister of information accused the senior officials of the Israeli economy, including the former governors of the Bank of Israel, who opposed the legal reform with "leftism" "Leftists who really dislike Netanyahu are artificially and falsely creating 'buzz' as if large companies are withdrawing from Israel," she claimed The Public Broadcasting Corporation said: "It should be closed – this is a body that discriminates, probably also on a racial basis, this thing cannot continue"
Friday at five with Gideon Oko










| Published 01/27/23 19:27

Minister of Information Galit Distel-Atbarian said today (Friday) that the reason why Knesset members Yuli Edelstein and David Bitan are in favor of reaching an agreement with the opposition on the legal reform may be due to their "full stomach" for the Likud.
"Yuli Edelstein is entitled to his opinion," she said in an interview with "Shesh Am" when asked what she thought of his statements. "I know he walks around with a very full stomach, he really wanted to be a senior minister and he didn't. It could be related and that it's a completely political effect." A similar claim was also made about MK Bitan's proposals: "Ask him why he says that. If you ask me – in Likud, people walk around with a full stomach, it may not be the reform but a political bias."
The minister also referred to criticism from economists and high-tech companies that the legal reform could harm the Israeli economy. "It worries me that leftists who really don't like Netanyahu and this government artificially and falsely create 'buzz' as if big companies are withdrawing from Israel. There are a lot of companies that don't speak up," she said.
Regarding the fact that senior officials in the Israeli economy, whom Netanyahu himself appointed in the past and professionally evaluates, came out against the legal reform, Distel-Atbarian replied that they could be accused of "leftism". She explained: "Governor of the Bank of Israel, do you remember disengagement? The governor said that disengagement would lead to economic uplift in Israel." Later she added: "Many functions, both economic and security, use their professional acetella to implement the practice of the left."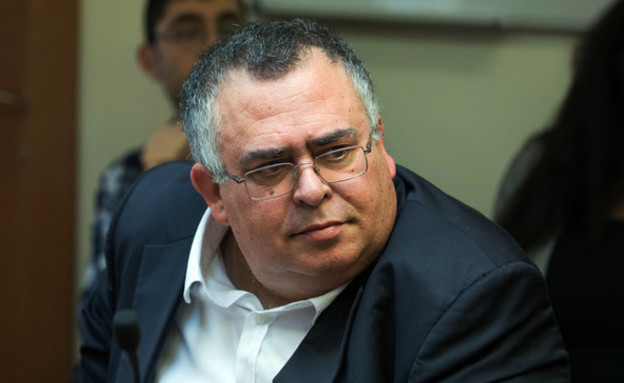 In the discussion about the future of the Public Broadcasting Corporation, the Minister of Information claimed that although "the corporation produces amazing materials" it should be closed because it alienates Likud voters. According to her, "As far as I'm concerned, a corporation that is funded by public money that excludes half of the public cannot exist for one more day."
"This is my personal opinion based mainly on the 5 years I was in the corporation and I felt and was also told that I was a foreigner because I represent the Likud," she clarified. "Well, dear corporation, you make a living from taxpayers' money and the largest group of taxpayers is the Likud group. You have excluded them and silenced them. This is a body that discriminates, probably also on racial grounds, and this cannot continue."