Maayan Rubin, the reality star of the couples of Keshet 12, "Wedding"During the season's broadcasts, she received harsh criticism on social media for the way she chose to be photographed alongside her matchmaker Omri Krauss. In most of the photos, Robin appears without makeup, a skull or a ponytail on her head and wears "childish and not sexual" Wenzi pajamas, according to the respondents. "How will he be attracted to her like that?", "You are trying to reject him by force," they added. "The day she's a substitute for something sexier he might be attracted to her." But Robin, complete with her every move, sent a poignant message to viewers saying she "did not come to this process to be beautiful on screen, and it's a shame that in 2021 you have to be wrapped in sexy clothes to be considered a woman."
Although she conveyed great confidence in her choices, criticism seems to have seeped well into the star of the season, who appeared yesterday on the couch of psychologist Danny as she is invested from head to toe, gently made up with a flattering hairstyle and a suit that highlights her body tones. Now the Metacats will run to fill the feed with comments – "If only you had looked like this during the filming of the season, there is a greater chance that Omri would have found the spark he was looking for, and last night there would not be a summary call but a continuation of our relationship."
I'm sure all the takeaways who write the important messages are confident in their righteousness, and it could be that really the initial attraction was a better opening to the relationship and we would have won some photogenic takeaways from a loving couple. However, we all know that it does not hold water, and is not enough to maintain a stable couple relationship. Something in the energy of the two did not work, and the fact that each was at a different point in his life during the filming period was to their detriment.
Here I blame the experienced matchmakers, clinical psychologists Danny and Yael, who missed the important detail in Omri's casting. He was not at all due to a serious relationship. In my opinion, he is also not due today, although in a conversation he had last night with Yael, he bragged about how much he had changed following the process in the program. Yael reinforced his words and marveled at the great change that had taken place, and even continued to deny their great mistake in his casting, saying: "I think today you are more suited to Maayan."
Why did Maayan and Omri choose to sit separately, and not hold the summary meeting together on one couch? When I tried to figure out which black cat had passed between the two that they were unable to even share a seat for a limited time and only for the sake of the photos, we received a lukewarm response in the style of "everyone is in a different place today, so they prefer to do it separately." So what? What is the connection? Precisely because of this, they should have no problem meeting at the closure – for themselves, and for us viewers as well. I'm sure there will be more couples this season who choose to break up, and still conduct the summary session together. Take for example Ben Real and Manor Bartov, who broke up at the beginning of the season with a lot of baggage and great pain, and did it together on one couch. It is true that it was a kind of television hazard that is difficult to watch, but for that we viewers are part of this process.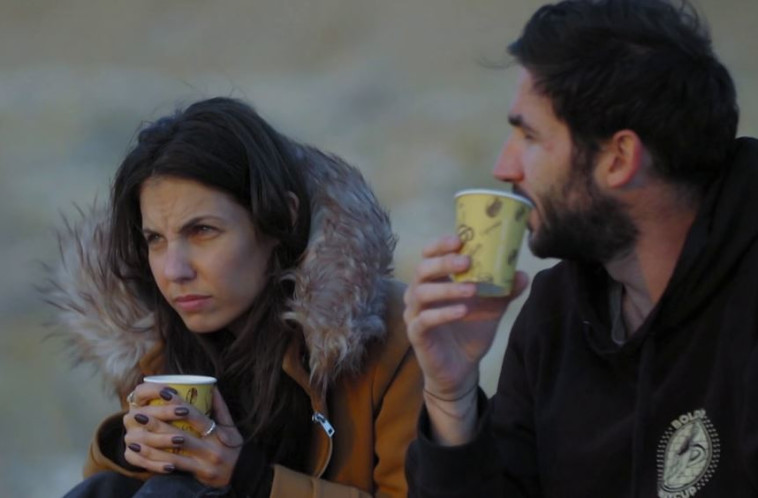 I wondered which of the two, Omri or Maayan, was the one who refused to hold a joint meeting, and determined that this was what the summary meeting would look like. Lee felt that Maayan was the victim, and she was the one who chose to be photographed separately, but after clarifying the issue with knowledgeable sources, I discovered that it was a joint decision.
Yesterday for a moment a huge smile spread across our faces as Robin declared that she was in love and happy after finding what she had longed for, what she had been looking for all her life, the one. A second later I dropped the token, and it felt unbelievable. If she is so happy with the new love in her life, what is her problem with sitting next to Omri? After all, there are no difficult feelings between the two, and each of them is "somewhere else in his life," as has been claimed.
I may be wrong, and hope for Maayan that this is just my flawed diagnosis, but women rushing into a new relationship after a matchmaking reality show like "Wedding," seem to have done so only to prove to viewers at home that they are in love after being rejected in front of the whole country. "Yes, I am loved by someone else, and I am in a great place, happy and joyful and good for myself." Hope for her that this is not the known syndrome of the injured girl, but pure true love.
.