It's getting hot again in Berlin – and with it crowded bathing spots in the city. Müggelsee or Wannsee, Schlachtensee and Plötzensee, Bammelecke, Krumme Lanke: If you are self-reliant and not chained to your office chair, you will be basking on sand or grass near the water in the next few days. Not without a professionally packed bathing bag, of course!
Because what's worse than finally lying by the lake – only to find out that your favorite book or the Tupperware with the rubber animals stayed at home? You probably know best what you need for a nice bathing day. We have compiled a few more specific things for you that are almost mandatory for certain bodies of water.
Schlachtensee: Now it's getting tight
Those who have children will probably head for the Schlachtensee in the coming days. Large car park, large playground, large range of food stalls: There are many reasons why the Schlachtensee is particularly popular with families – and is therefore unfortunately completely overcrowded when the temperatures are warm. Our tip for everyone who wants to make themselves comfortable alone or as a couple by the water in southwest Berlin: an exaggeratedly large lounger!
Start cycling early with the same, then spread out the textile in a strategically good place – single bathers and water rat couples have already created a spacious sunbathing area. If you don't do that, you'll quickly find yourself in a can of sardines at the Schlachtensee, in which no leaf fits between the people lying down. Also helpful: Smartphone or iPod including headphones. The nagging and chattering on the secondary ceiling can be nonchalantly covered with music.
---
Plötzensee: nothing going on without moss
The latter – the headphones and the music – are completely superfluous at the Plötzensee. On the beach there, the music is on anyway: the Plötzensee lido has made a name for itself as a kind of party beach; Techno, disco balls, bulky waste sofas – if you didn't know better, you'd think you were in Bar 25 or in the outdoor area of ​​://about blank.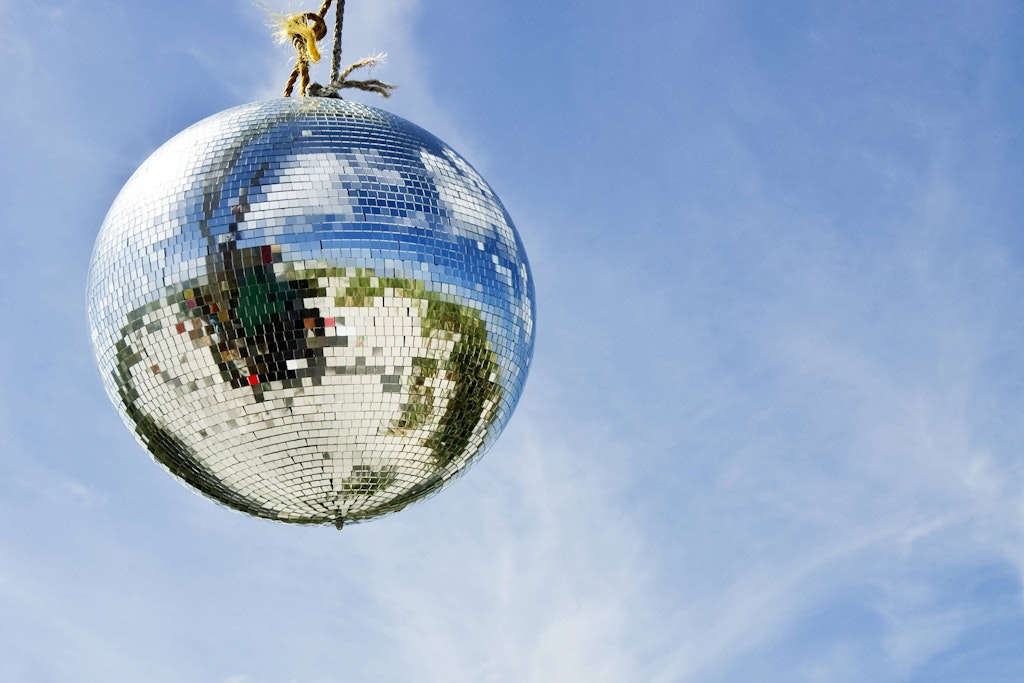 In fact, the prices are also at club level – eight euros for entry, twelve euros for a cocktail, plus relatively steep prices for chips or pizza, and there are even oysters occasionally. Therefore: Without the necessary small change, nobody should make their way to the Plötzensee lido. A lot helps a lot – it's better to withdraw a few more bills at the bank. And don't forget the sunglasses. Looking cool is part of the good techno tone here.
---
Flughafensee: For a snack between meals
Significantly quieter tones are struck at the airport lake. Or: no sounds at all. No beach bar, no dance floor, no snack bar with the radio playing, no nothing. Only the incredibly clear water pretty much exactly between the prison and the former airport; Sandy beach bays of a pleasant size that nestle gently in the adjacent small forests. The Airport Lake is a little gem that is oddly relatively unfrequented. Possibly because the beach bar and snack bar, basically an entire infrastructure, are missing.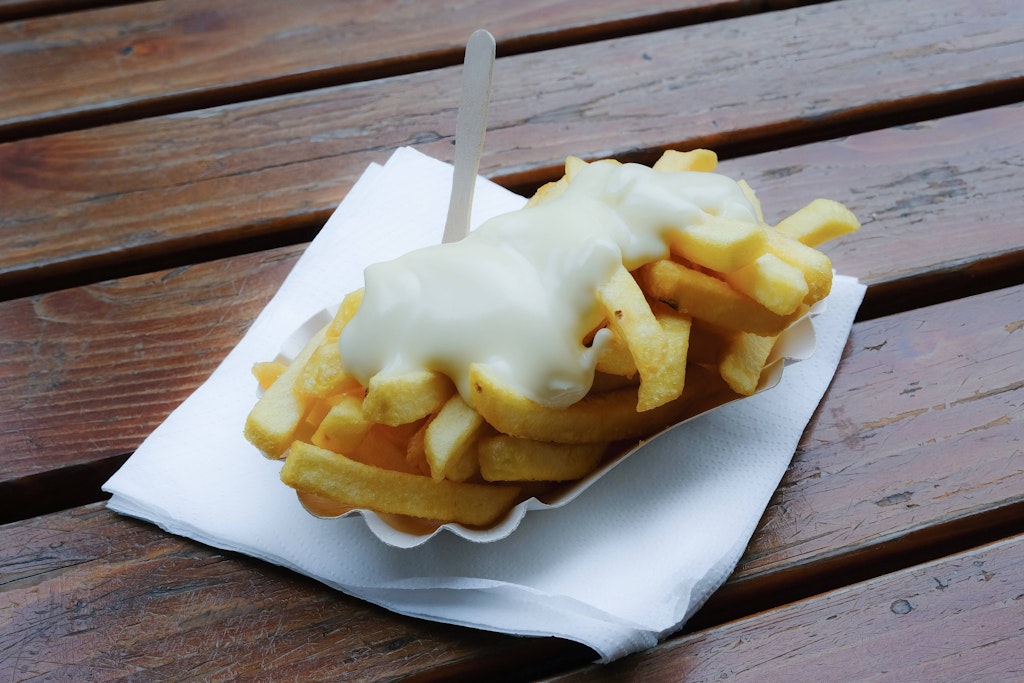 Just get a bratwurst, just get a flutschfinger – that's not possible here. So very important: Be sure to bring enough provisions with you! The nearest kiosk is at least a 20-minute walk away. There are occasionally resourceful women and men who walk around with a Späti bag full of chilled beer bottles or sell drinks from their cooler bags – insider tip: look out for the woman with the purple parasol on the largest stretch of beach! – but you can't generally rely on these offers.
---
Krumme Lanke: Over hill and dale
As far as the culinary offer is concerned, the Krumme Lanke is much better positioned. From the bathing area, which is in the direction of Fischerhüttenstraße and is therefore the easiest to reach, it is just three minutes to the next chip shop: the car is parked in the adjoining car park, from which it is only a short walk to the overflowing snack bar anyway. Offer at the nearby Schlachtensee is.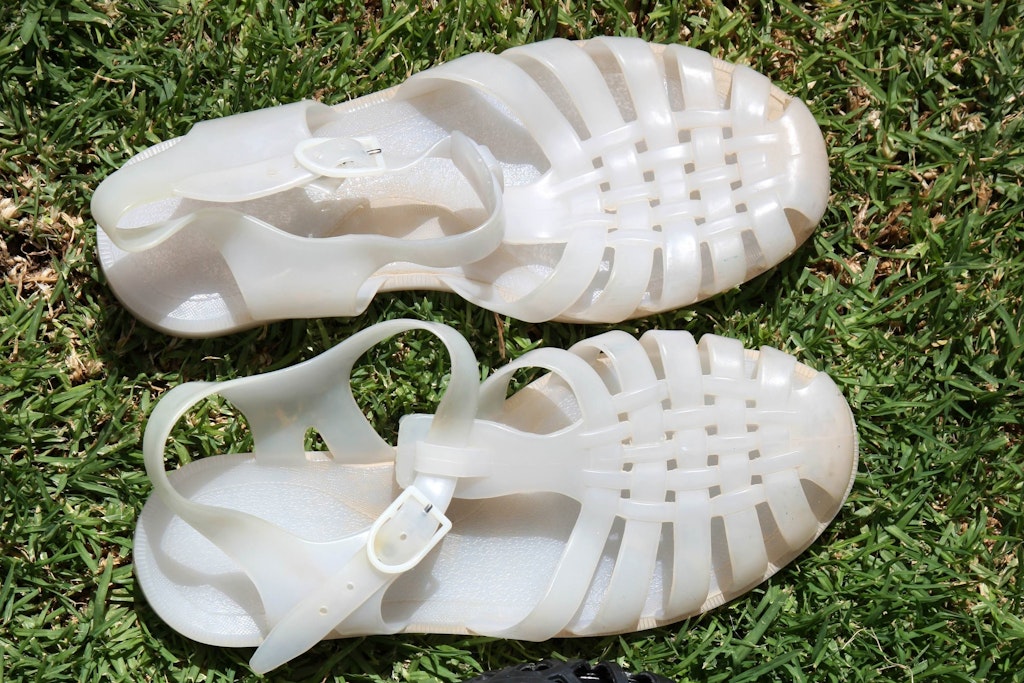 Apart from the food, said bathing area, consisting of a bit of green space and a bit of sand, has its pitfalls: The rather narrow water access is an adventure in itself; only over stick and stone and stone and stick is it possible to get into the cool water. Could protect against major injuries: bathing shoes or bathing sandals! For example the funny rubber things that you always wore as a child on holiday on the Costa Brava. With them you can not only casually waddle over sharp stones – the parts are currently very popular again.
---
Müggelsee: Right in the middle instead of just being there
The Müggelsee is also popular – especially for water sports enthusiasts. The city's largest lake is an Eldorado for all those summer children for whom a swim in the sun is far from enough. Here people sail, paddle and board as if there were no tomorrow. If you have less sporting ambitions and still want to get out on the water, you can rent a motor boat. There are many offers, especially in the past travel-free Corona years, renting a boat on the Müggelsee has become a small trend among young Berliners.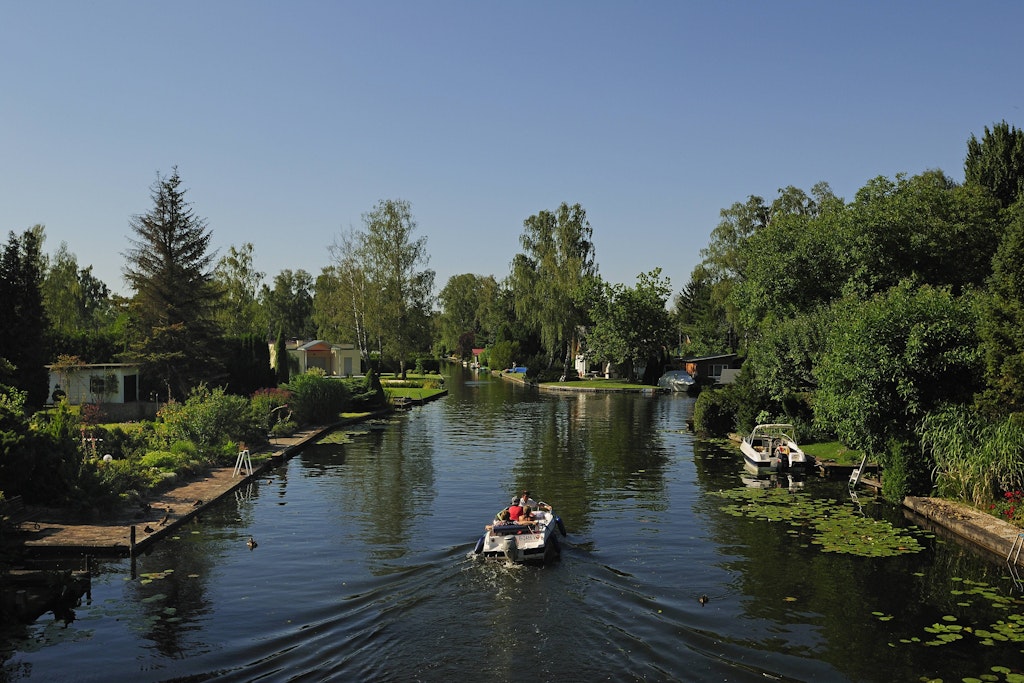 Anyone who is just lying there watching at the lido could get pretty jealous at times. So: Better to take a boat reservation with you to Köpenick! Of course, this cannot be found spontaneously – all water vehicles are notoriously fully booked. With a bit of advance planning, everyone can find their dream boat on the Müggelsee. Then only the others are jealous.
---
Wannsee: The early bird catches the worm
The beach chairs at Wannsee are always booked up fairly quickly. If you don't grab it quickly, you can only lie in the sand. And a day at Wannsee without a beach chair – that's like a night in Berghain without drugs. Nobody can want it. Before a trip to Wannsee, you should definitely consider: pack small change for the beach chair rental – and leave in good time so that there is still something to rent. It goes without saying that the smartphone or camera should not be missing. After all, wonderfully nostalgic photos can be taken in the blue and white striped seat.