Entertainment news
'Whatever is asked of me I will answer'; Dhyan Srinivasan reacts on Srinath Bhasi issue
There was a big controversy when actor Srinath Bhasi bad-mouthed the anchor during the promotion of Chattambi movie. After this, the online channel anchor filed a complaint against Srinath Bhasi. However, the presenter had announced the other day that she was withdrawing the complaint after the actor apologized.
Now actor Dhyan Srinivasan has responded to the Srinath Bhasi issue. Dhyan said that Srinath Bhasi and the anchor were his friends and he had no problem asking such a question. Dhyan responded to Kaumudi Movies that he will answer whatever is asked of him.
"Isn't it a case in point… They are both our friends. It is known to all. It doesn't matter that I commented on it.
I have no problem asking such a question. I see it in a fun way. Whatever you ask me, I will answer. I am a person who has no such problem.
Every person is different. The way they talk will be the same. He will be. Let me go as I am,' said Dhyan Srinivasan.
The anchor had appointed lawyers last day to withdraw the complaint against Srinath Bhasi. The presenter had said that Srinath met him and confessed his mistakes. Following this, a petition was filed to withdraw the complaint.
'Srinath Bhasi's apology is accepted. Srinath Bhasi confessed his mistake. The actor admitted to every mistake called out. I'm in the mood to give when an artiste apologizes.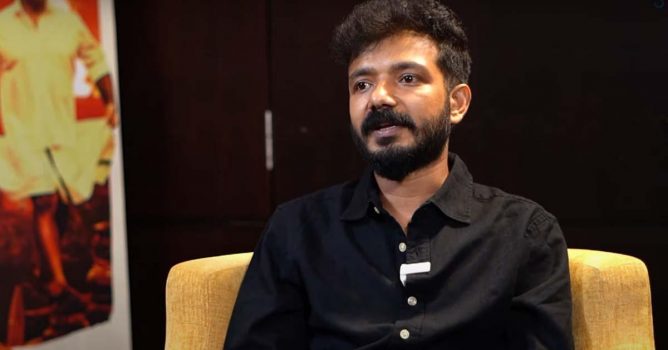 There is no desire to ruin Srinath Bhasi's career. There should not be another Srinath Bhasi. My demand is that no one else should be treated like this,' the complainant responded.
Meanwhile, after the case of insulting the anchor, Srinath Bhasi was banned from the film by the producers' association. It was also stated that the organization will not intervene in the case against the actor. The star's new films will do nothing.
This is to change his ways as a punitive measure. Officials of the association said in a press conference that Srinath Bhasi admitted that he had made a mistake and said that he would not repeat it again.
Content Highlight: Actor Dhyan Sreenivasan reacts on Sreenath Bhasi issue