Non-working days introduced due to COVID-19 began in Russia on October 30. In Moscow, the region and other regions, lockdowns have been introduced for the period of "vacation". What regions went to the most stringent restrictions – in the material of RBC
Against the backdrop of records for daily detected cases of coronavirus and the number of deaths due to COVID-19, President Vladimir Putin announced non-working days across the country from October 30 to November 7 and gave the regions the right to extend this period. Some regions decided to go on coronavirus "holidays" earlier. In six of them – in the Voronezh, Nizhny Novgorod, Novgorod, Kursk, Samara regions and the Perm Territory – non-working days began on October 25. For residents of Moscow and the Moscow region, for example, the non-working period will last 11 days, and at this time in the capital region announced the massive closure of organizations, including non-food retail, catering and fitness centers. The measures took effect on 28 October.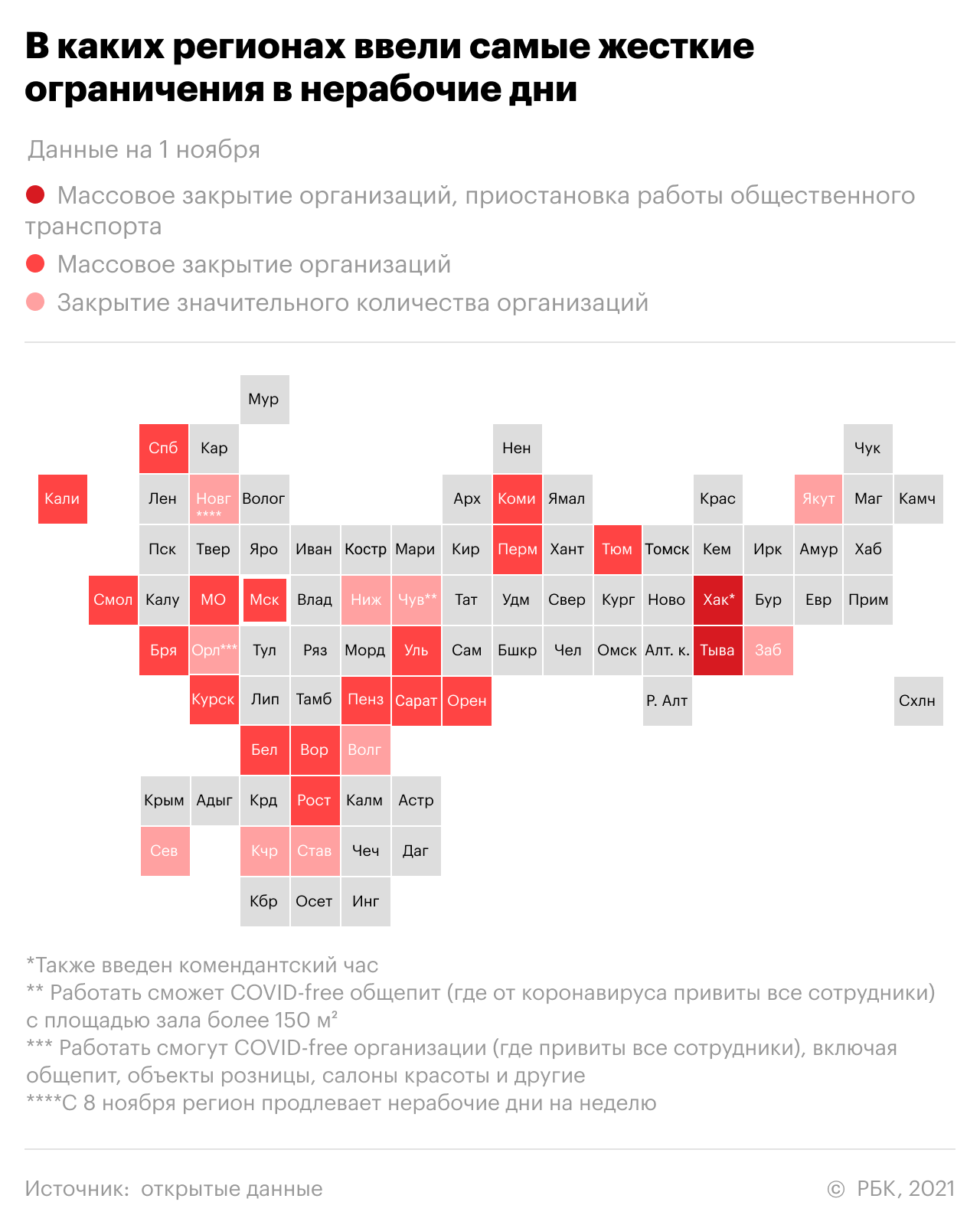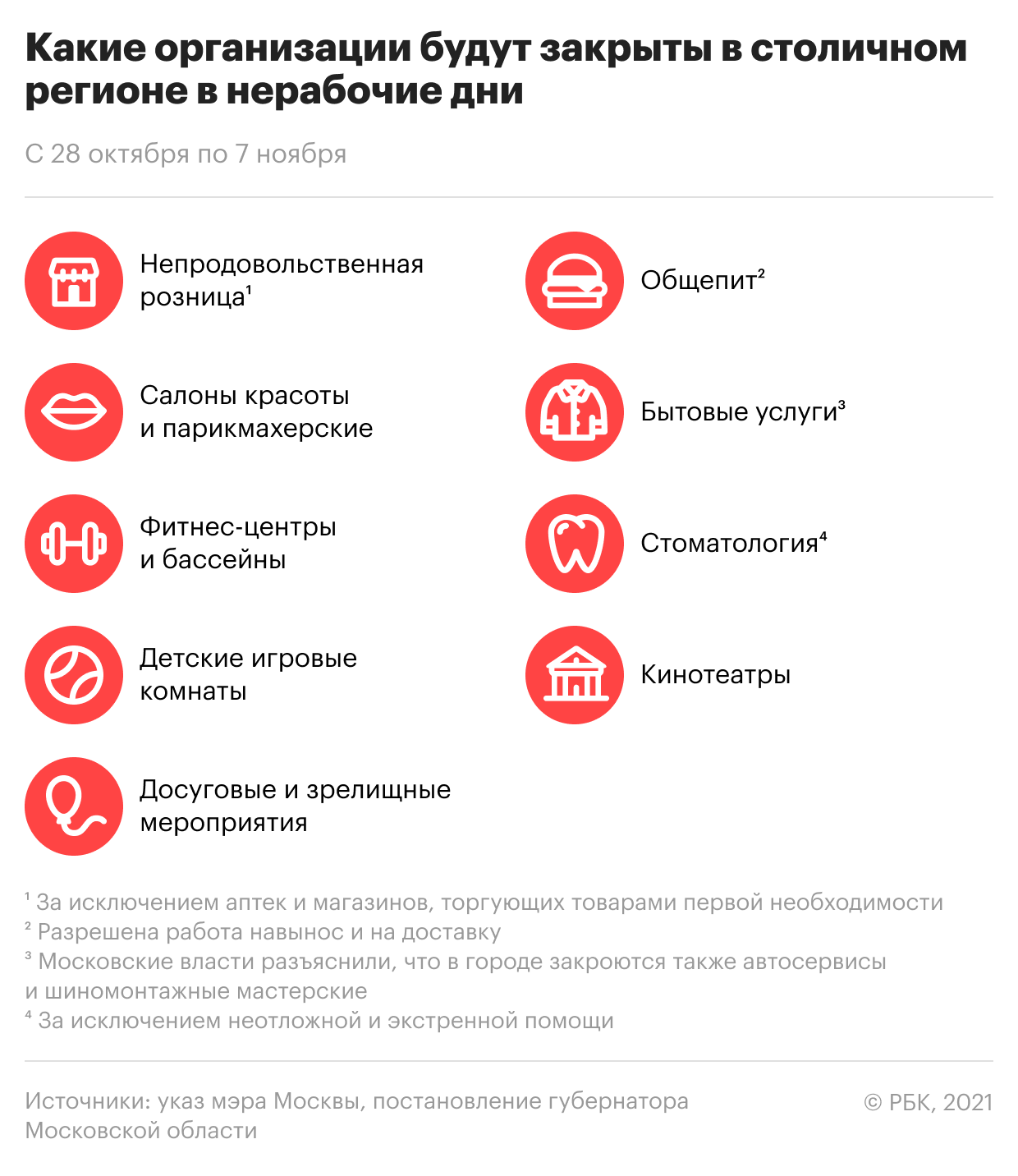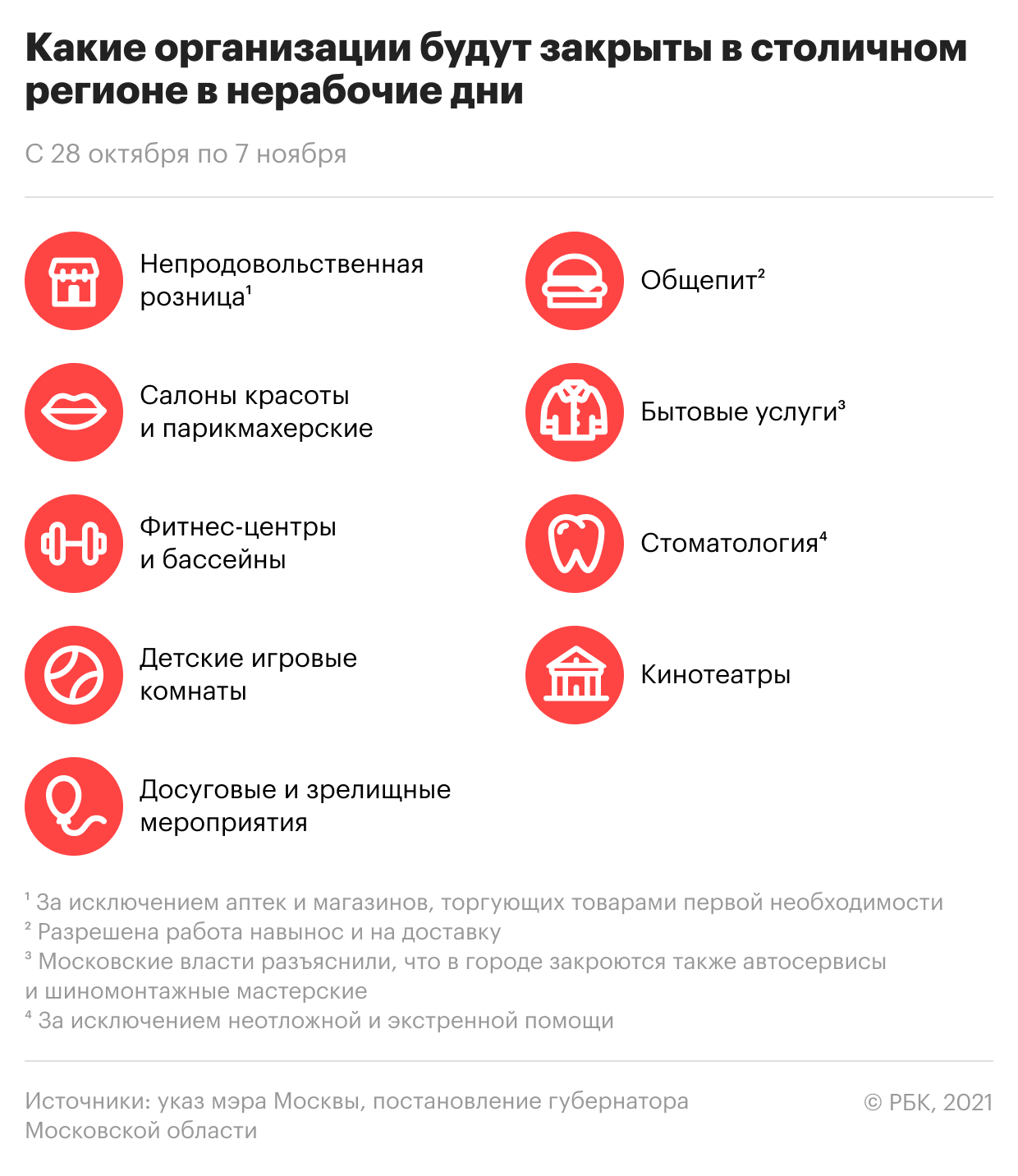 Restrictions of similar severity, implying the massive closure of organizations, were introduced by 15 more regions, and in two of them – Khakassia and Tuva – they went even further: in some cities they decided to stop public transport. In addition, a curfew was introduced in Khakassia from 22:00 to 6:00.
In another nine regions, it was decided to announce only a partial lockdown – many organizations are closing there, but the list of spheres is smaller than in the capital region. For example, in Sevastopol the restrictions include catering, beauty salons, fitness centers, cinemas and cultural institutions. The city will also set up checkpoints at the entrance. V Oryol region Restrictions with assumptions were announced: they will close the access of visitors to non-food retail, catering, consumer services organizations, beauty salons and gyms, but this will not affect COVID-free enterprises. By them, the regional authorities mean those organizations where all employees are vaccinated or have been ill or have a medical withdrawal from vaccination.
.