Shlomo Artzi is synonymous with Israeliness and has accompanied the soundtrack of our lives for almost six decades. so
His renunciation of the Israel Prize
Yesterday evening it was titled "Shattering Drama" and opened all the news pages. There is no doubt that my country has not had easy days from the moment it was announced that he was to receive the award on the upcoming Independence Day, in one of the most difficult years the country has known, until he reached the decision to refuse this important award. Artzi received strong support for his decision from the people and his colleagues. In his decision he did not take a political position, but listened to the dictates of his conscience and could not bear the thought of standing on the award stage these days. "It excites me and it is a great honor for me as a singer and creator. But at the current time, when our country is wounded and divided, I feel that it is difficult for me to receive the award and therefore I am forced to sadly give up this great honor," Artzi wrote, adding, "I am trembling in my whole body and soul because I Full of concern about the division, the rift, the rift we have fallen into. Please stop, speak, and let the land be quiet. Because the prize of Israel that I most wish for us and for myself is the beloved, embracing, democratic Israel to which I have served all my life and on which I grew up in my 73 years and in which I raised my children and grandchildren." .
Shlomo Artzi is not the first to give up the Israel Prize in all its years of existence. Dignitaries before him did so. In fact, the first Prime Minister David Ben-Gurion in 1968 refused to accept a lifetime achievement award on the grounds that he did not deserve it. Even before him, it was Rabbi Zvi Yehuda Kook who refused to accept the award (1961). In the field of culture, it was Uri Zohar who, in 1976, gave up the prize in the cinema category, after reviews were written that "someone who uses drugs is not worthy of the Israel Prize". The artist Moshe Gershoni who in 2003 refused to shake the hand of then Prime Minister Ariel Sharon and Minister of Education Limor Livnat, claiming that "this is not the time for celebrations". Following his words, he was stripped of the award. At the 60th celebrations, they wanted to give Eric Einstein the prize, but he refused to accept it.
The one who won this year, along with Artzi, the award in the field of culture (plastic art) is the senior artist Michal Rovner. Unlike Marzi Rovner, she intends to accept the award. "I think this award is an Israel award and not an award from the Israeli government, and in my view it's the other way around: just as we took back the flag and the anthem and the whole essence of what Israel is, what freedom of expression is and what democracy is, we have to fight for this place, also of The Israel Award is a symbol that we should carry with pride.
"I take part in the protests and do everything necessary, but I don't think we should fold from our prize of Israel. I go out to protest in Tel Aviv, Jerusalem, Havara, and I am worried, and also as an artist my expression, my Guernica about this period I I'll get it. I'm also engaged in observation. I'm also a part of the hundreds of thousands who go out to demonstrate. In addition, I canceled an exhibition in Korea because my head is busy with what's happening now. I want to be here at these intersections."
Rubner commented on my countryman's decision and said: "I respect his opinion and really like his work. I didn't do what I did for an award, but I somehow represent the essence of this award at the moment, of cultural activity. In my art I always respond to reality" .
"Doing coexistence works. In all my works there is some undercurrent of reality and political events. I think we have to fight for this place, so we will also give up our culture? What the hell. On the contrary. It's time to fight and inshallah our amazing protest will be successful. This is a very powerful historical moment. In 2023, we cannot be forced to not have democracy, free expression, culture and action here, it simply won't work. I hope the price won't be high and it won't take a long time."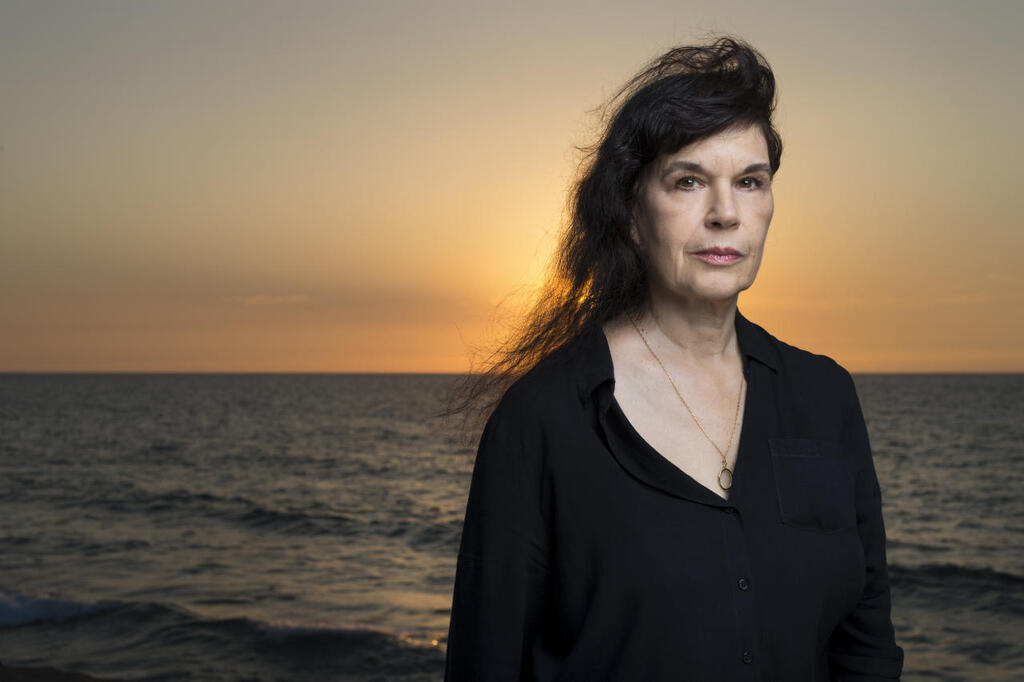 Will you shake the Prime Minister's hand at the ceremony?
"Let's see if he will even be there. After all, we are in the middle of such a turbulent period. No one can miss my political opinion, and as an artist you take a lot of risks. Receiving the award or not is not a risk that worries me. I have received many awards and I did not initiate the The award, but out of respect for Bezalel who presented me, to the committee, and especially to the culture of this place – I will accept it. Now we will also begin to dismantle everything here? Why not. What will I do when I stand there and will they allow me to speak – we'll see."
The actor and director Oded Kotler, who received the Israel Theater Award last year, says that as of right now, if there is no significant development for the better, he would not receive the award this year. "Several times, right-wing people from the government establishment objected to giving just awards to the winners due to their political opinions. Then we started a struggle to give them the awards, so as not to mix political opinions with achievements in the fields of science and art. Therefore, at the time, I saw a political victory in receiving the award and did not refuse to accept it a year later that the scientist, Prof. Oded Goldreich, refused, and provoked the reaction of many who came out strongly against the refusal. The struggle was won in this case – Goldreich was awarded the prize in the end. This year, the legal coup is a sick evil that was unprecedented. Against this background, Shlomo Artzi refused to accept the prize, And I salute him for his brave and humane step."
Theater actress, Israel Prize winner (1988) Lea Koenig would not give up the award this year either. "On the contrary," she says. "There is also something in receiving the award amidst all this atmosphere. It is one of the most beautiful awards there is and who are we punishing by giving it up? Ourselves and those who chose us. This award is so precious to me and I don't think it is an award for debate but an award for people. I love Shlomo Artzi, I was with him at the torch lighting ceremony, I saw how the people accepted him and love him. It was the people who gave him the award, it's not up for debate now."
Israel Film Award winner (2004) actress Gila Almagor said that "I'm almost sure in these dark days I would have behaved like Shlomo Artzi and not receive the award".
The winner of the Israel Prize for Literature and Poetry (2021) Nurit Zarhi says that "I probably wouldn't have taken the prize today. It's nice of Shlomo Artzi that he chose to do so. I think he's right these days I would probably do the same. I hope the state will return For her sanity, and let the award be postponed until better days and then they will give it to him, because he deserves it. But now is not the right time to hand out awards. Even if Bibi stops the legislation, what will happen to all these 'Benni Pakua' around him? I mean Levin and Ben Gvir Co. .
Michal Bat Adam, winner of the Israel Cinema Award (2021) is sure she would have behaved differently today. "Obviously, I would not have received the award today. I think that the Israel Award is a non-political thing. The state, for all its citizens, decides to give someone an award for their achievements through a committee. When I received the Israel Award and Oded Goldreich withheld the award, they told me to refuse, and I said no. that I will fight for him to receive the award because it is a political matter, and I am glad that I did so and went to receive the award and said my words on stage ("I am very happy to receive the award, and I am very sad that we are four and four tonight, because there is one winner missing here" from Nash ) and Oded fought and in the High Court defended this thing that was determined according to achievements.
"Since 1967 I have lived in this country with a feeling of compromise all the time because I don't want to be a conquering woman. When the war ended I did not agree to step over the border of the Green Line in any performance that I was approached about, this is my way of doing things between myself because I cannot change it and there is no I have another place to go and live. They made me a conquering woman against my will, and then because life is a chain of compromises I find my way. Today it's a different country, it's not the country that gave me the award. Today we don't know who this country is, and that's very It's hard to accept something from someone you don't know who he is. In the last few days, I've been going to the country and singing Alterman's song 'Save your soul.' What we can do is fight in the streets and save it so that it will return to being the country that Shlomo Artzi can accept the award with joy."