The three-match T20 series between India and New Zealand ended recently. India had beaten New Zealand 3-0 in the series. Venkatesh Iyer, who made his debut in the series, has played well in all 3 matches. He played for Kolkata in the second half of the IPL and scored 370 runs in 10 innings. He also got a chance in the Indian team immediately due to his excellent performance in bowling.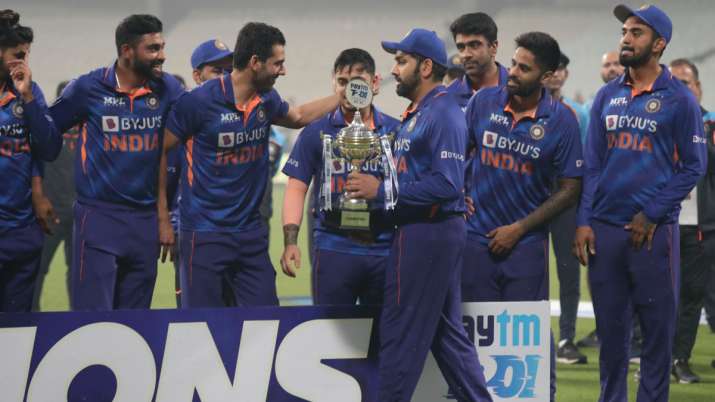 Venkatesh Iyer, who got the chance to replace Hardik Pandya, was given the opportunity not only to bat in the back row but also to bowl. He spoke about the excellent performance of the first series he faced in this situation and the current situation of the Indian team:
– Advertisement –
The lounge environment of the Indian team is currently better. Coach Dravid and team captain Rohit have been promoting all the players well. We know that Dravid is a great player. The way he handles young players is amazing. Dravid encourages me and makes me play well. Similarly Rohit and Dravid are in the team so they are handling the Indian team properly.
They give very clear plans. He said that under their leadership I am sure the Indian team will continue to put up a good show wherever they go. And further: We are very relaxed as young players because of the presence of Dravid and Rohit. They both share their experiences and give us advice. Rohit in particular talks a lot during the match about how to act on the field.
– Advertisement –
Also read: I don't want to play for that team anymore. Action Decision – Rashid Khan
So I can perform better. When I make my debut in this T20 series I am sure you will play better. Rohit told me to continue playing like this. He said his words were a very meaningful one. Venkatesh Iyer has said that he wants to continue playing for India.
Advertisement