President Gotabhaya Rajapaksa and Prime Minister Mahinda Rajapaksa will inaugurate tomorrow the new Kelaniya Bridge, the first of its kind in Sri Lanka, with a state-of-the-art wire link.
The new Kelani Bridge is named as 'Kalyani Gold Entrance'. Highways Minister Johnston Fernando said the ceremony would be in line with health guidelines.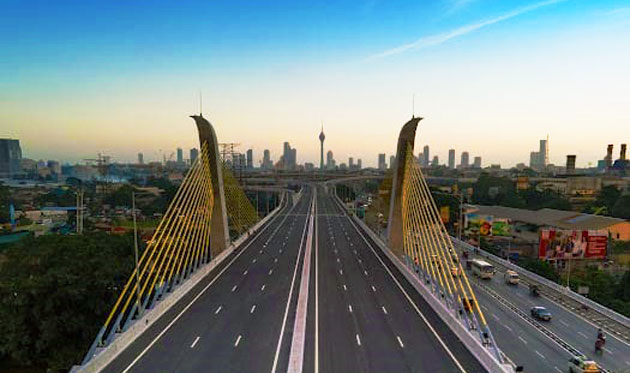 Colombo – After the opening of the Katunayake Expressway, the number of vehicles entering Colombo will increase drastically if the road leading to the main Katunayake International Airport in Colombo is also connected.
An agreement was signed in 2014 to build a new Kelaniya Bridge as the existing Kelaniya Bridge could not compensate for the increase in vehicles.
Former President Mahinda Rajapaksa, as the Minister of Highways, signed the agreement that day.
Colombo – The bridge will have 6 lanes from the Colombo junction of the Katunayake Highway to the Bandaranaike Roundabout and 4 lanes from there to Orugodawatta, Ingurugoda Junction and the port entrance.