Neymar has done nothing wrong, all his problems; PSG superstar is 'knotted' by everyone
PSG and the problems between the superstars have been the biggest headline in the world of football in recent times. The egos between France superstar Kylian Mbappe and Brazilian legend Neymar Jr are at the root of the problems.
In the second match against Montpellier in League One, PSG won 5-2. But it is in this competition that the problems begin. Mbappe missed the first penalty in the match. Neymar scored the team's second penalty past Mbappe. Neymar made it a goal.
Mbappe was unhappy with this. Reports said that the problems between the two started after this. There are also reports that it continued in the dressing room after the match.
According to the report, he feels that the relationship between superstar Lionel Messi and Neymar is reducing Mbappe's value in the dressing room.
But there are people who are blaming Neymar in the matter. Neto, the former Brazilian star, has come out with an answer to those who argue that Neymar has an ego.
Former Brazilian star and current TV presenter Neto has come out in favor of Neymar Jr. in the battle of PSG superstars.
He says Neymar has done nothing wrong and Mbappe is to blame for everything. Neto added that Neymar is the best penalty taker in the world. He also said that Mbappe is an ole'.
"Actually, in this debate between Neymar and Mbappe, Neymar is not at fault. Neymar is the best penalty taker in the world today.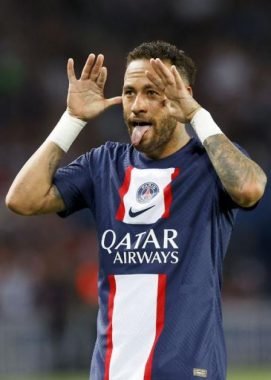 "Neymar has done nothing wrong. "It's Mbappe who took the first penalty, he's an idiot," Neto said.
He also argued that this is a covert move by France football to destroy Neymar's confidence ahead of the World Cup.
"This is a move by the French to destabilize Neymar, who is in great form, at the World Cup," added Neto.
Meanwhile, PSG have won their first two league matches despite both of their problems.
Content Highlight: Neto Says Neymar didn't do anything wrong to mbape and mbape is wrong