Milan Fashion Week is at its peak and among all the shows there, the fashion show of Dolce & Gabbana which attracted fashionistas from all over the world, but mainly because she came to the glittering event none other than Kim Kardashian.
Kardashian was accompanied to the event personally by the designers of the brand Domenico Dolce andStefano Gabbana, but to see Kim at such events, this is not particularly sensational news, because after all this is the most influential woman in the world today. So TMI will actually be happy to surprise you, because apart from Kardashian, the prestigious show was also invited Rotem Sela Ours, who arrived dressed in the brand's total look. Sela continued her day with another display of miss And brought up stories that made us tear our hair out of jealousy.
But we really didn't expect that. Besides Kardashian and Sela (TMI are still getting used to the fact that they write "Rotem Sela and Kim Kardashian" in the same sentence), the Dolce & Gabbana show also came Ben El-Tavori. Yes, yes, don't tell me. The singer, who moved to the United States and went under the radar, has been in a close relationship with Kim's personal stylist for the past year. Danny Levyand he accompanied the two to Milan Fashion Week dressed entirely in a spotted overall from the brand.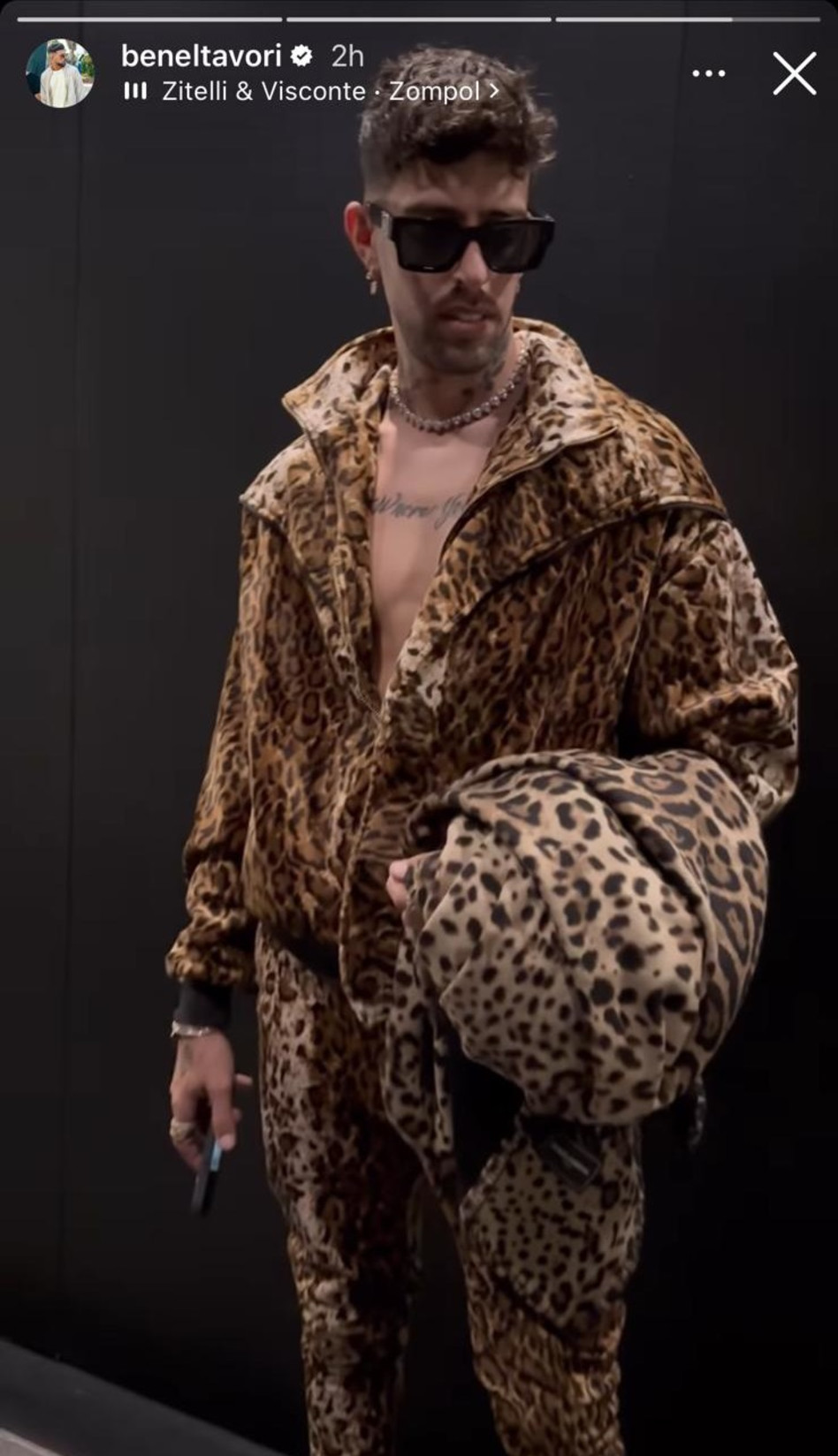 The last week was especially stormy for Tabori, who brought up a story with a sting towards the former partner Static After the release of the promo for his revealing film that aired on Keshet 12. Since then, he has already managed to upload another story in which he congratulates the new album but downloaded Pullow from Static, and you already know what that means these days.