2023-05-26 12:31:54
The new model of the "relaunched" Italian brand Lancia will be Spanish. This has been advanced by the CEO of the brand, Luca Napolitano, through his social networks. "Today marks the beginning of a new chapter for the Lancia Renaissance Plan. I am pleased to announce that we are ready with the production of the new Ypsilon, the first of the three vehicles that the brand will launch in 2024", the manager shared in a publication in which he also shows a photo at the Stellantis group factory in Figueruelas ( Saragossa).
UGT-FICA Aragón has celebrated the news of the assignment of the new model, which represents "an opportunity for the industry, suppliers and employment in Aragón".
After the official confirmation of this award by Stellantis, from the union they consider that the achievement of this new model for the Spanish plant is "the result of the work, effort and social climate that the staff demonstrates daily" and that it will allow them to opt for the awarding of parts and components and will mean even more job creation".
The Ypsilon is for now the only model that remains in the brand's catalogue, and it is for sale only in the Italian market. But the plan announced by Napolitano contemplates that the first model of the relaunch of the brand in Europe will be the new Ypsilon. The vehicle, from segment B, will share the assembly line with the Opel Corsa and Peugeot 208 in Figueruelas. It will be a 100% electric model, and will probably have a non-plug-in hybrid version.
In 2026 its "flagship" will arrive, in the words of its CEO, Luca Napolitano, a C-segment SUV. Finally, in 2028 the heir to the legendary Delta will be revealed which, despite being 100% electric, is a model highly anticipated by fans of the brand.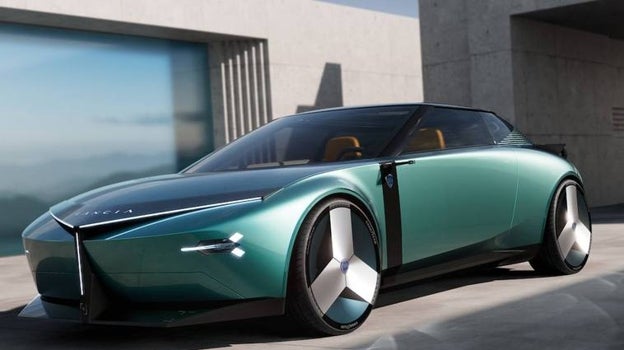 For Napolitano, the goal is to make Lancia one of the three pillars of the Stellantis Premium group, along with the DS and Alfa Romeo brands.
Proof of this is the prototype Lancia Pu+Rapresented last April, which according to the manager, represents "the vision of the brand for the next 10 years, which introduces the firm into the era of electric mobility and summarizes our way of conceiving and living the car".
#Lancia #manufacture #Ypsilon #exclusively #Spain