Soccer is much more than a sport. It is a passion, a way of life that neither political regimes nor monarchies nor religion or art escape. The beautiful game pervades everything and, therefore, it is not surprising that well-known figures have a past on the pitch.
From the singer Julio Iglesias to the sculptor Eduardo Chillida, including Pope John Paul II, characters who have achieved notoriety in different fields also have a past in the king of sports. These are the stories of 10 of them:
1. John Paul II
To the surprise of many, Pope John Paul II had a past on the pitch. The pontiff was a great soccer fan and came to play goalkeeper in his city team, MKS Cracovia.
2. Sean Connery
Sean Connery had a brilliant past in the king of sports and even he was about to sign for Manchester United. His good manners with the ball made him have a place in the Scottish club Bonnyringg Rose Athletic. At the age of 23 he came to stand out and Manchester United offered him a contract but the mythical agent 007 chose the cinema.
3. Eduardo Chillida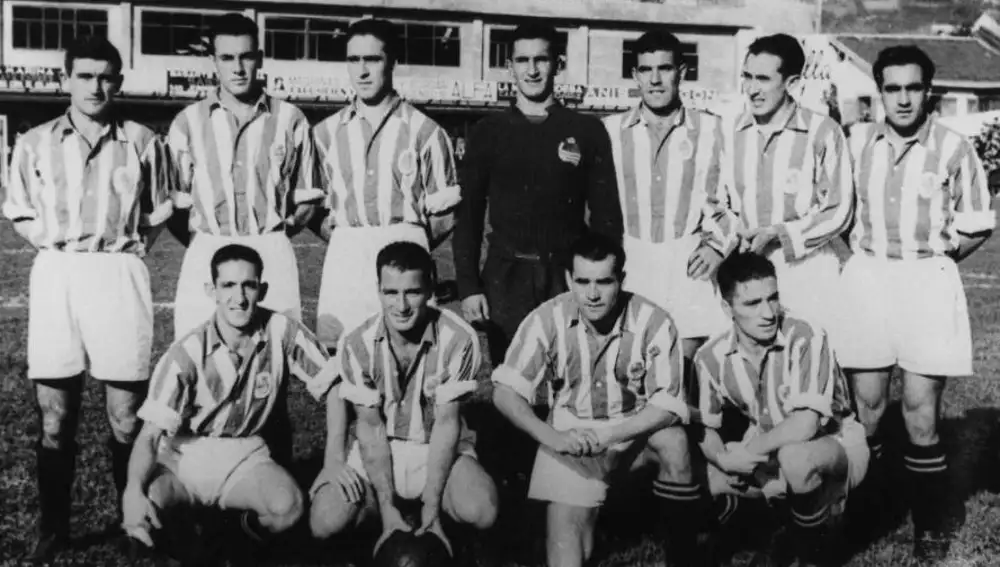 The Basque sculptor made his debut as a Real Sociedad goalkeeper in 1942 when his father Pedro was president. The universally recognized artist played sixteen games as a starter during that season in which the club blue and white achieved promotion to the First Division.
4. Elias Quereja
The director and producer also played for Real Sociedad for six seasons Elias Querejetaperforming with skill as a winger and with great moments such as the great goal that he scored against Real Madrid in 1955 to the delight of the stands and congratulations from Alfredo Di Stéfano himself who snapped at him a "what a goal, kid", on the same pitch as the missed Atocha stadium.
5. Julio Iglesias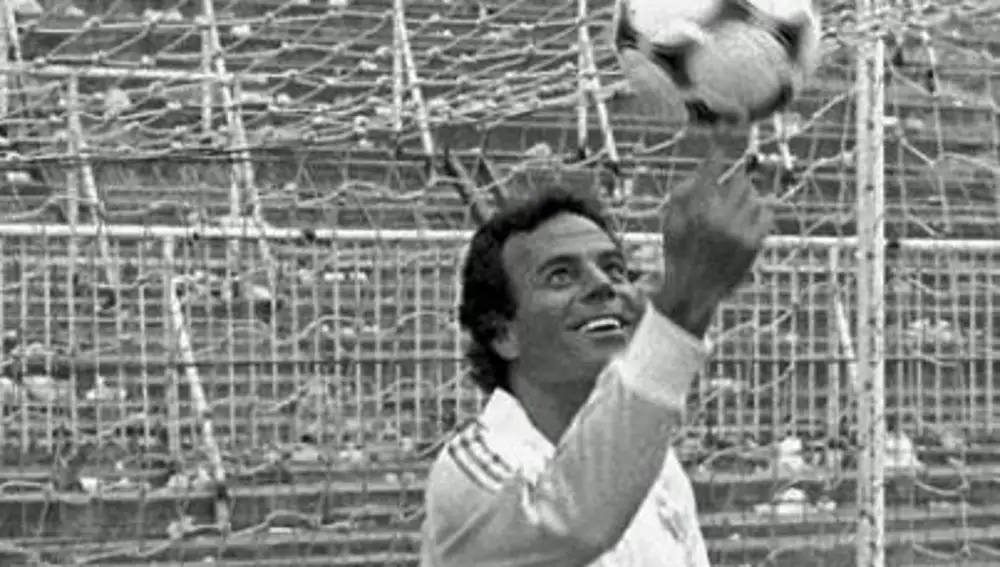 The misfortune of injuries cut short his career towards elite football. Julio Iglesias, Real Madrid youth academy goalkeeper, suffered a traffic accident in 1962 that left him unable to walk for two years, dashing his hopes of reaching the first team. During his stay in the hospital, he said goodbye to soccer and his nurse, Eladio Madaleno, gave him a guitar with which he would begin what would later become his successful career.
6. Melendi
The musical world is fertile with examples of winners forged in the world of football such as the Asturian Ramón melendi who played years in the Real Oviedo youth academy and in 2012 composed a new anthem for the blue club or his countryman Danny Daniel that formed part of the discipline of Sporting de Gijón.
7. Dabiz Muñoz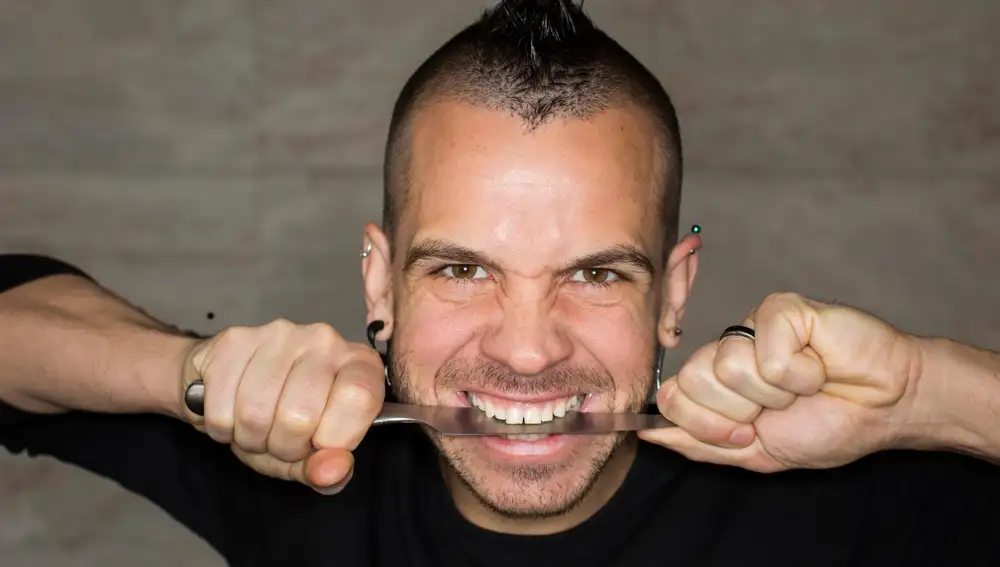 Youth footballer was also the chef Dabiz Muñoz, whose restaurant DiverXO is the only restaurant in Madrid with three Michelin stars. A milestone achieved after its owner played for years in the lower categories of Atlético de Madrid.
8. Luis Vidal
Mr. Universe Louis Vidal He went through the Real Madrid academy before proclaiming himself in Sapri (Italy) with this precious title within the world of bodybuilding. The athlete was part of the Real Madrid academy as a right back for 11 years, in which he won two Cups. He retired from soccer after being injured, and thanks to his rehabs, he discovered the world of weights and bodybuilding. Now, he is grateful for the years he has spent with the white team because, he says, they have helped him achieve success in the world of bodybuilding.
9. Pep Munne
The outstanding actor, Pep Munné, played for five years in the lower categories of FC Barcelona and also went through Rayo Vallecano and Mallorca. He arrived on loan to Mallorca at the age of 18 within the operation to transfer Pérez to Barcelona, ​​he only played that season, he left football to become an actor. We have been able to see it in well-known series such as "Velvet", "Bandolera", "La casa de papel". In numerous interviews he has signed that "Actors and soccer players have a lot in common, they both perform for an audience. One tells a story and the other invents it.
10. Gines Garcia Millan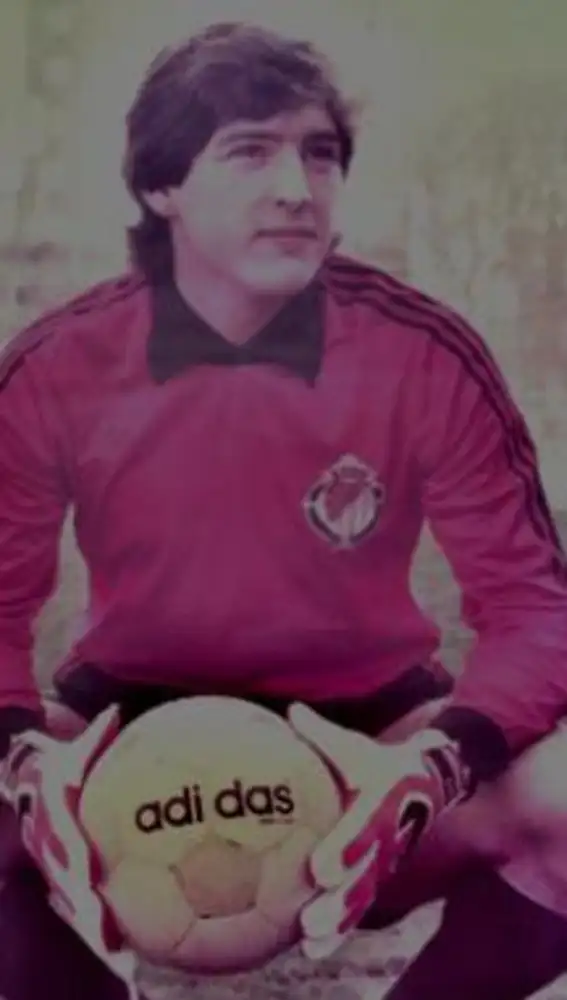 garcia millan, whom we have also been able to see in series such as "Adolfo Suárez", "Frágiles", "Cuéntame" or "Velvet", was about to become a professional footballer and was even shortlisted for the Spanish youth team. He spent his early years in the hotel that his parents ran in Puerto Lumbreras (Murcia), called Hotel Rooms. Before focusing on acting, he played as a goalkeeper in the youth categories of Murcia and became a notable goalkeeper for Valladolid Juvenil and Promesas.