Today it may seem trivial, but it was only about a decade ago that the issue of women's service uniforms in the police was discussed for the first time in Great Britain. Until then, policewomen wore uniforms identical to those of the policemen. A uniform whose size was determined solely by the neck measurements of the wearer.
Policewomen were forced to walk around day after day as part of their duties with uniforms that were not adapted to their measurements.
The change in this case came as a result of a study that examined gender bias in the English legal system and found that starting from the treatment of victims, through the courts to the police – there is discrimination against women in the entire system. The message to women in the British police was very clear – this is not for you.
"How welcome would you feel as a woman in a police force like this, if you can't even get clothes that fit?" Britain's then-Justice Secretary Maria Eagle told the Guardian when the report was published. "No employer should turn away women because they require them to wear uniforms that intended for women. I'm just amazed that this is still the case in some organizations."
The words were said in 2009, but even today organizations send women similar messages. If you ask successful and senior women, those who are managers, who have reached senior positions or founded successful businesses, they will say that there are no barriers. There is no glass ceiling and no discrimination. Apparently, they got where they got to. The point is that the barriers that women face in the labor market today, especially in the post #MeToo era, are hidden. They are cultural and they are systemic.
"It is difficult to identify the barriers in this period because if someone speaks out against women then there will immediately be complaints, but that does not mean that we, men and women, do not hold norms. The thinking about solutions has always been either to blame the men or to 'fix' the women: women are told how they are There should be negotiations or for men to stop being aggressive, but the solution is neither in this nor in that – it's in the system," says Prof. Ronit Karak, leadership and gender researcher, Bar Ilan University.
In Israel, by the way, the service uniforms in the police were adjusted for women when they entered the police at the end of 1948, but it is still possible to find technical, so-called small examples in the work environment that make it less suitable for women and send them a clear message. For example, a vest or protective equipment that is not adapted to the woman's body and therefore also protects her less well; Chairs, the speaker's podium, tables and equipment cabinets are at a height that is not suitable for women; The number of toilet cubicles and their location is determined without thinking about women and even the temperature of the air conditioner does not match the one comfortable for women. "These are completely hidden things, but in the end you live day after day in a work environment that is less suitable for you. Your feet are in the air because the chair is too high – what is the message? That you are not supposed to sit on these chairs. But in kindergarten, the chairs are adapted for kindergarteners," says Karak.
In fields where the number of women is smaller, such as engineering, electricity or automobiles, the barriers women face are greater. Revital Doak was an engineer in high-tech companies for 22 years and in many cases she was the only woman in the room. Following her experiences, she moved to the Mandel Institute for Leadership in order to promote education and gender equality and the integration of underrepresented populations in high-tech. "It is true that there was my boss who made it possible for me to get my master's degree and work and the integration of the family and who were happy for me when I gave birth. But there is something in the atmosphere that did not give, at least, the legitimacy to put motherhood on the table," she says and says that today female employees tell the employer about fertility treatments, something which she never dreamed of doing then. "The maternal issue almost never came to the table because if it did I would hear comments like '90% of the time you are dealing with your children' which was clearly not true. Staff meetings would start at 6:00 pm and joke about them being 'guests in the house,'" she teller The very fact that she was surrounded by men and was the only woman in the room who 'understands technology' is a barrier to equality.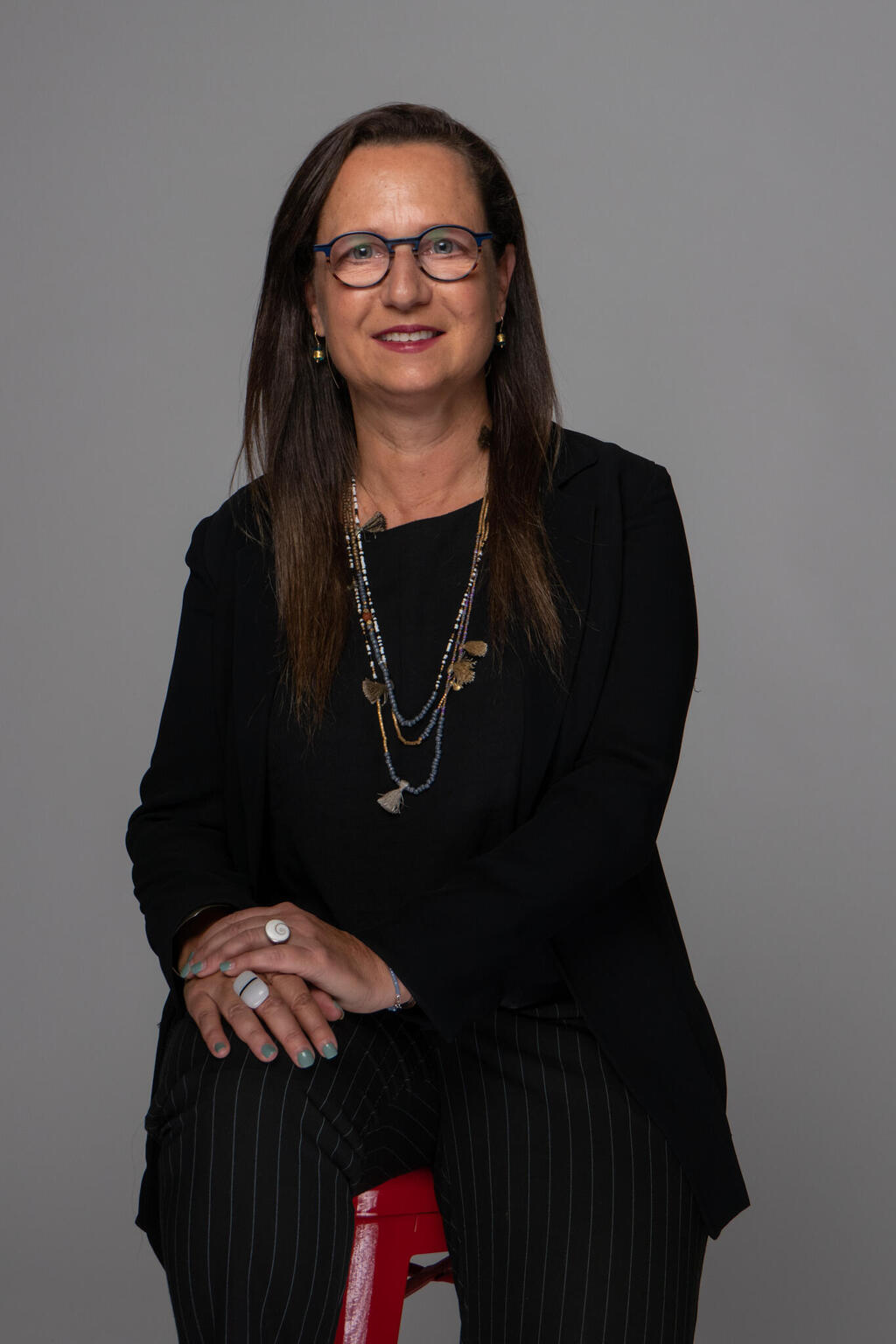 "There is a very extensive writing about what happens when someone is a minority in a group – she feels that everyone is looking at her, that every word she says, every mistake is illuminated under a spotlight and that she represents all women. If a woman is wrong, her mistake is more noticeable and it seems as if women are the ones who are wrong – even though Men are equally wrong. Moreover, many times women report that when they say something very significant in a yeshiva, they are surprised and told in a flattering way, 'I was surprised that you were able to say such a thing,' and this makes it clear to them that this was not what was expected of them, which sometimes reduces their free expression. Even if There is a majority of women around the table. They are used to expressing themselves only after they check whether the opinion is relatively popular. When you measure speaking times in yeshivas, you see that women speak much less, contrary to the perception that women are talkative. They also speak differently – ending a proposal with a question mark, starting things with an apology, offering – Maybe we should do it. For them, this seems like a thoughtful offer, but for men, it seems like hesitation," says Karak.
Doak says that when she worked at one high-tech company, they installed an emergency button for her because she often stayed last in the office, but not all organizations think about the personal safety of women. For example, when sending employees abroad and the landing is at night, it is a completely different experience for a woman to leave at 2:00 in the morning from an airport in a foreign city and take a taxi than for a man.
Doak personally was never bothered by this. On flights abroad, she says, she was always surrounded by men and always wanted to leave as close as possible to the meeting and return as quickly as possible. "I would do five countries in five days. I preferred to fly at night to be with the children on Saturday. On one of the flights I wanted to leave at six in the morning to arrive at the conference at noon and all my colleagues preferred to fly the night before. There was always a struggle to choose between being with the children as much as possible and finding the most possible solutions," she says.
The barriers are systemic. The criteria according to which promotion is decided many times were set by men in the past and they were not directed against women but were made without thinking about them. "In the army, there are positions that, in order to fill them, require two major positions in the field in order to advance to lieutenant colonel, but the battlefield has changed. Maybe today it is no longer necessary to have two major positions in a row?" says Karak. "They used to say that in order to be a general manager The Ministry of Transportation must have a pilot, but the criteria is different today. Many times organizations say that they are promoted based on professionalism, but what is professionalism? Who sets the criteria?"
If the decision on who to name the meeting rooms is made in a room with no women in it, then the chance that the room will be named after a woman is lower. So is the decision on the photos that will be hung in the corridors or displayed on the company's website. When a woman walks down the hall and all the pictures on the walls are of men who were the previous managers, she gets the message again that she is not worthy of promotion.
"Who are asked to volunteer for tasks that the organization must do but they do not touch the business core of the organization? Those who do not promote those who carry them out? From women. They also volunteer more to take on such things as hosting people from abroad, organizing an event, etc. "If you impressively hosted guests from abroad but did not develop your product in the evaluation form at the end of the year, you are probably not promoted," she says.
These barriers exist from the resume and screening stage to the promotion to leadership positions. For example, Karak tells about an orchestra whose goal is to have an equal number of male and female musicians. Therefore, in order to avoid discrimination, the auditions were held behind a screen. Still, they did not manage to reach an equal amount of women and men. Only when they placed a carpet on the stage, one that blocked the clicking of the high heels worn by the women – were they able to achieve equal representation. When they listened to music only, without biases, it was possible to reach equality. But the gender biases are not the property of men only.
"There are managers who, when a man asked to go on maternity leave, it annoyed them. Men also feel trapped when they are not expected to take a sick day for a child or to share the maternity leave. They are expected not to leave early to pick up the children or at least they feel that this is what is expected, Ma says crack
These hidden barriers affect the wages women demand, how much they are offered, and what positions they apply for. "I realized that women are not branded. They are pushed behind the scenes and do not come to the front of the stage to align with the men in the organization, so I promoted the whole issue of personal branding for female managers. When they come to me, they come to me the strongest and most aware at the stage where they are ready to take responsibility, but this is a very thin layer I realized that they are all in a struggle within the organization and only a few manage to break through, and then Ronit and I realized that the right way to create change is a 360-degree plan, it's not to 'fix the women' or empower them," says Gali Carmeli, an expert in personal branding.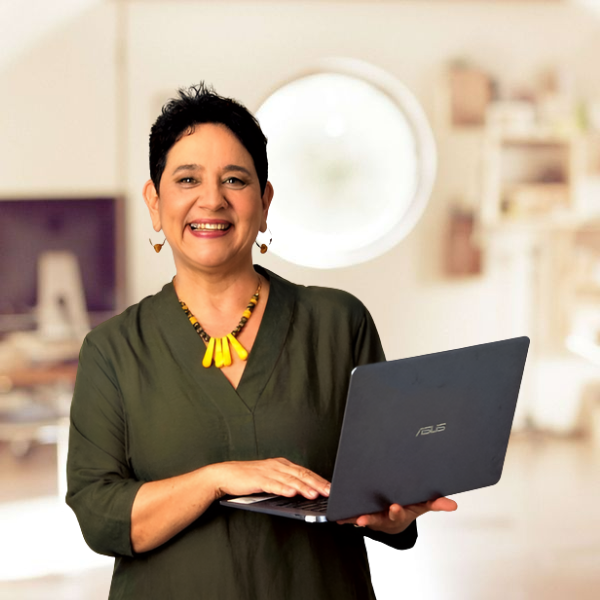 We are approaching Women's Day, a day when many organizations try to 'empower' women through workshops and lectures but the problem with empowering women is that it ignores the systemic barriers. "Programs that target women only turn to women and tell them – you have to change. That way, they and other people in the organization understand the message that women are responsible for the situation. We think that if you are not part of the solution, you are part of the problem. Because the problem is everyone's, then in order to make a change you have to That everyone will work on it. This is not a problem that the women created, it is a social problem and today there are enough organizations that have an interest in changing," she says.
The main reason for the need for change is that in many organizations, and especially in technological organizations, women advance well in proportion to their number in the organization, but then the point comes where their number drops. "It's not because of the glass ceiling, and not because they want to be with the children, or all the nonsense we've been taught to believe. It's precisely because of the transparent barriers. The organizations are losing their best talents. To break down the barriers, you have to locate them and work together under the shared responsibility of the entire organization." , says Carmeli.
These are some applicable gender practices for managers and also for work colleagues, which can break through the barriers of hidden inequality:
1. Equal recruitment – it is worth making sure that the appeal to nominations and candidates is equal, that the recruitment processes are equal. If necessary, it is advisable to contact talented women and encourage them to apply.
2. Visual representations – it is important to ensure that the artifacts (visual representations) in the organization – pictures on the walls, websites, vehicles, bulletin boards – convey equal and encouraging messages to men and women.
3. Clothing and equipment – it is important to note that clothing/uniforms/protective equipment/work positions/tools have been adjusted, tested, approved by women as suitable for them and protect them (for example vest structure).
4. You should make sure that women around the table express their opinion, and if not – I will address them in a respectful manner and ask to hear them.
5. It is important not to react in a cynical and stereotypical way in general and to women in particular to behaviors that are different from your own or from what you know.
6. It is important to consciously integrate women into the team, make them feel a sense of belonging as well as proactively check with them what they need.
7. It is recommended to check in advance and verify in retrospect that the terms of employment are equal for men and women in the team, including everything – title, salary, conditions, car, etc.
8. Emphasis should be placed on not assuming or expressing ideas or thoughts that women do not want or cannot advance because of parenthood, childbirth, maternity leave. It is recommended to encourage men in the team to take part in maternity leave and child care.
9. Voluntary tasks – pay attention to avoid assuming or creating a situation that voluntary tasks in the team that are not related to the core of the activity will be performed by women, because they are uncomfortable.
10. It is important to make sure that women in the team receive a professional platform in the organization and outside. It is recommended to encourage them to go to conferences and give lectures.