Proper sex education should be imparted to children at home My son and I are good friends: Jayasurya
Jayasuriya, the Malayalee's favorite star, is talking about the importance of giving sex education to children. He said that children should be made clear about such matters from home.
Jayasuriya said in an interview to Popper Stop Malayalam that he and his son are good friends and even come to the house to talk about his son's girlfriends.
"In many homes today, we don't talk openly. Both boys and girls should be given correct sex education. Sex education should really be imparted in our homes.
Or they will understand something and have the idea that this is right. All they know is what their friends say. All these will affect the children. Thus hearing is the right path and travels through it.
But it would be better if we give this from home. I think a lot of schools have this now. That is helping children.
But apart from that, our families should talk openly with their children. This is all they need to know. I feel that if I don't say anything about this, I will go down the wrong path.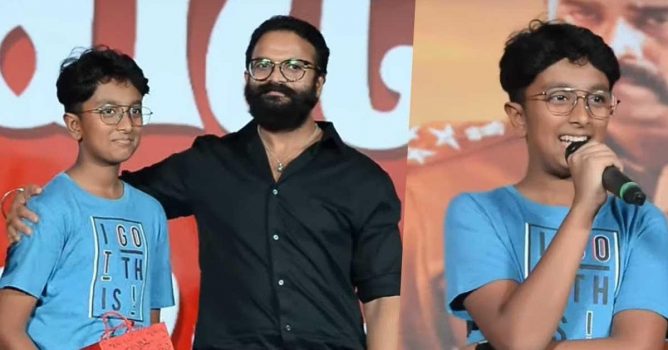 It used to be scary to watch any romantic videos from home. We will have desire, but we will be afraid to see it in front of our family. My mon used to sit in front of me and watch. What's wrong with that?
I was watching a movie like that when the mole came from behind. Since she was a little smaller, Mon told me that father would change her. He said that some scenes will come now.
It was a movie he had already seen. Mon and I have that friendship at home. There is no such thing in my house that says that something should be hidden and the family should not know.
Mon will come home and tell me everything. When he comes home and tells about his girlfriends, all his friends will ask if you come home and tell all this.
I have given that one freedom at home. Call him boss. It's been a while since I heard the call of father. We both are good friends," said Jayasurya.
Content Highlight: Actor jayasurya said Proper sex education should be imparted to children at home