The Gothenburg government's recently approved budget includes a ban on purchasing fish caught using bottom trawling, a fishing method that's been criticised by environmental groups for causing damage to the seabed. Karin Pleijel, leader of the Environmental Party in Gothenburg, stated that the municipality had the financial power to push the market towards more sustainable fishing, due to its provision of around 20 million portions of food per annum to schools and care facilities. Pleijel added that more sustainable alternatives to bottom trawling existed for popular fish, such as cod and haddock. However, Peter Ronelöv Olsson at Sweden's Fishermen's Producer Organization argued that Swedish bottom trawling is highly selective, gentle and less damaging to the environment than the alternatives, such as cage or net fishing. He claimed that the purchase ban would leave Sweden to import fish from countries that use less sustainable methods.
The red-green Gothenburg government's budget, which was adopted before the turn of the year, includes a purchase moratorium on fish caught using bottom trawling. Bottom trawling is a cost-effective fishing method for catching bottom-dwelling fish, but has been criticized by, among others, the Nature Conservation Society, WWF and the Sportfishermen's Association for damaging the seabed in the long run.
Karin Pleijel, group leader for the Environmental Party in Gothenburg, likens it to hunting moose by felling an entire forest.
– It is really predatory with the benthic fauna and flora. There are a lot of species that just go along, and which then become a bycatch that dies, and which you throw in again, she says.
Karin Pleijel says that the municipality has the financial muscle to drive the market towards more sustainable fishing.
– After all, we serve 20 million portions of food per year, to schools, nursing homes and other contexts as well. And it's clear that it's not all fish, but we simply have a large procurement of food. It is a means of power you can use as a large municipality, to be a conscious consumer.
According to Karin Pleijel, there are sustainable fishing methods for the fish that are usually fished for food, such as cod, pollock, haddock, hake and plaice. It can be more expensive, but that is the price you have to pay if you want to have fish in the future as well, she believes.
Have you made any cost calculations on this?
– No, we don't have that, but that will have to be reviewed. Then it's clear that you don't have to serve fish every day. It's a product that's great to have on the menu, but it shouldn't be as often as possible either.
Will there be less fish on the school lunch menu?
– Maybe it will be smaller, maybe it will be tastier, maybe there will be more vegetables. The important thing is that the children get the nutrition they should have during a school day, and if we are to be able to serve fish to the school children for a number of years to come, then perhaps it should be less fish and more vegetables, for example.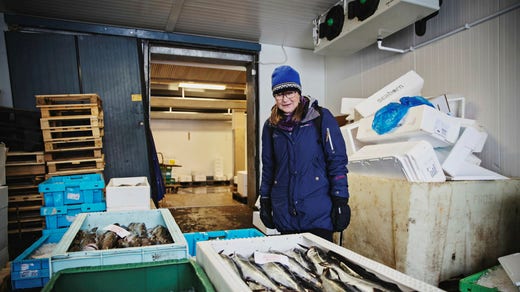 But not everyone is equally positive about the decision. Peter Ronelöv Olsson at Sweden's Fishermen's Producer Organization, SFPO, believes that it was taken without a proper understanding of the issue.
– There is a difference between bottom trawling and bottom trawling. In Sweden, we have laws and regulations that go further than any other country in terms of what a bottom trawl can look like and where it can fish. We do not break new ground, for example, but we stick to the areas we have. We have a tool restriction and extremely gentle tools, says Peter Ronelöv Olsson.
According to him, Swedish fishing with bottom trawling is more gentle than in other countries and can be traced back to boat, haul, time and place.
– We are a world leader in selectivity. There is no food production that is one hundred percent clean, and it is not ours either, but we have screwed it up as far as we can, he says.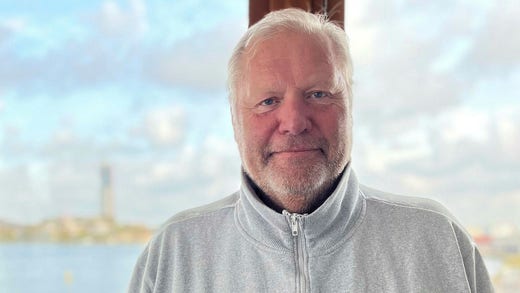 Peter Ronelöv Olsson also points to shortcomings with alternative catching methods. According to him, the risk when fishing, for example, grayling, cod or haddock with a net, is that a large part of the catch is eaten by seals or cormorants.
He also says that fishing vessels with nets no longer available on the west coast to a sufficient extent. Fishing with cages, which can be secured against seal attacks, is virtually non-existent in Sweden as it is not profitable enough and works poorly for cod fish such as pollock, haddock and cod.
– Alternative fishing methods do not work with the situation we are in now. So it's a proposal taken in pure ignorance, no one has spoken to us, says Peter Ronelöv Olsson.
But can't a decision of this type drive a change in the fishing industry in Sweden and lead to fishing with more sustainable methods?
– No, we are an EU country and we follow the regulations that the EU makes. What alternative fishing method would we have? Then there will be nets and half-eaten fish, that's the alternative that exists. But we can shut down Swedish fishing and import from countries that use less gentle methods, he says.
Right now the procurement for fresh fish is being prepared in the city of Gothenburg, but the current procurement agreement for fresh fish is valid for the rest of the year. The current agreement for frozen fish is valid until 2026.
Read more articles from DN's Gothenburg editorial office.