Entertainment news
Responsiveness is more for me, I blame the bad commenters on Facebook: Anushree
Actress Anusree is sharing her experience of coming live and reacting against the bad comments that came under the photo posted on Facebook. The actress replied to the comments below the photo of her brother putting spa cream on her hair.
Anushree said that she has had such experiences only from Facebook and being young on Instagram, she is supportive. The actress said these things in an interview given to Behindwoods.
"If I read a bad comment, it's very difficult for me. After reading it, I will be saddened to think that they told me that. And if it's a comment that makes me angry, I'll reply.
During the lockdown, my brother posted a photo of himself putting spa cream on his hair. This is a photo I posted because I felt terrible. My brother sent me the comments. Anna also sent the comment without reading it.
I thought the comments would be happy. But it was a very bad comment. There were comments such as that even at such an old age, she is oiled and given away, and that she is not ashamed to earn money from her sister.
I didn't answer the first two or three. I got angry when I saw many comments. I changed my t-shirt and just tied my hair and came live. I talked about these things by taking the IDs of the people who posted comments.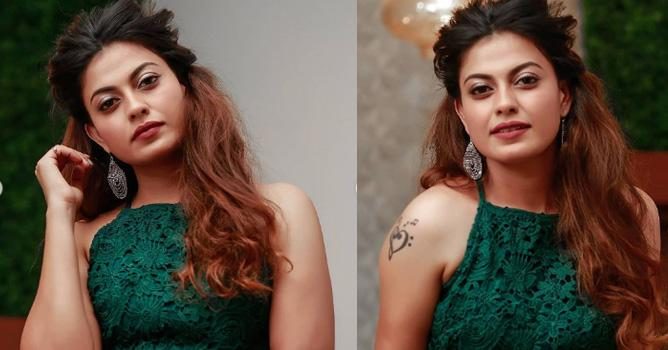 I have come to your house, not to my house. Chetan asked what is your problem in putting oil. I said what I had to say in a very polite language. But in my mind I told them something else.
I am more responsive. So I don't go like that on Facebook. But the people on Instagram are incredibly supportive. Younger people are more on Instagram. People on Facebook are a little older and have more of their thoughts and things," said Anushree.
Anusree's last film was Twelfth Man. The actress played the role of Shiny. Directed by Jeethu Joseph, the screenplay is written by KR Krishna Kumar.
content highlight: Actress Anusree is sharing her experience of coming live and reacting against the bad comments that came under the photo posted on Facebook