2023-05-26 18:10:35
Friday, May 26, 2023, 5:30 p.m.

After receiving the police report in which there are indications of the possible commission of a hate crime in the Mestalla stadium, the Investigating Court number 10 of Valencia has decided to investigate the racist insults directed against Vinicius last Sunday. The judge has agreed to cite the three fans who were arrested and released as defendants and also take a statement by videoconference from Vinicius. Added to the previous proceedings initiated is a complaint for the same events filed by LaLiga, which is already considered as a private prosecution in the 'Vinicius case'.
According to the judicial resolution notified this Friday, the three spectators who were arrested on Tuesday by the National Police, two days after the Valencia-Real Madrid dispute, must appear before the judge. The magistrate has communicated the initiation of the case to the Prosecutor's Office and "issue an appeal to the Madrid courts to enable the necessary technical means to allow Vinicius to take a statement by videoconference as the injured party."
The order also reflects, in response to the investigative procedures requested in its complaint by LaLiga, that "the images recorded about the incidents have already been collected and examined by the National Police and are included in the report." "However, the magistrate has decided to send a letter to Valencia in order to urge it to keep this audiovisual material, from the 72nd minute of the game, in case at any time during the investigation it had to be required," added the head of the Court. number 10 of the capital of Turia.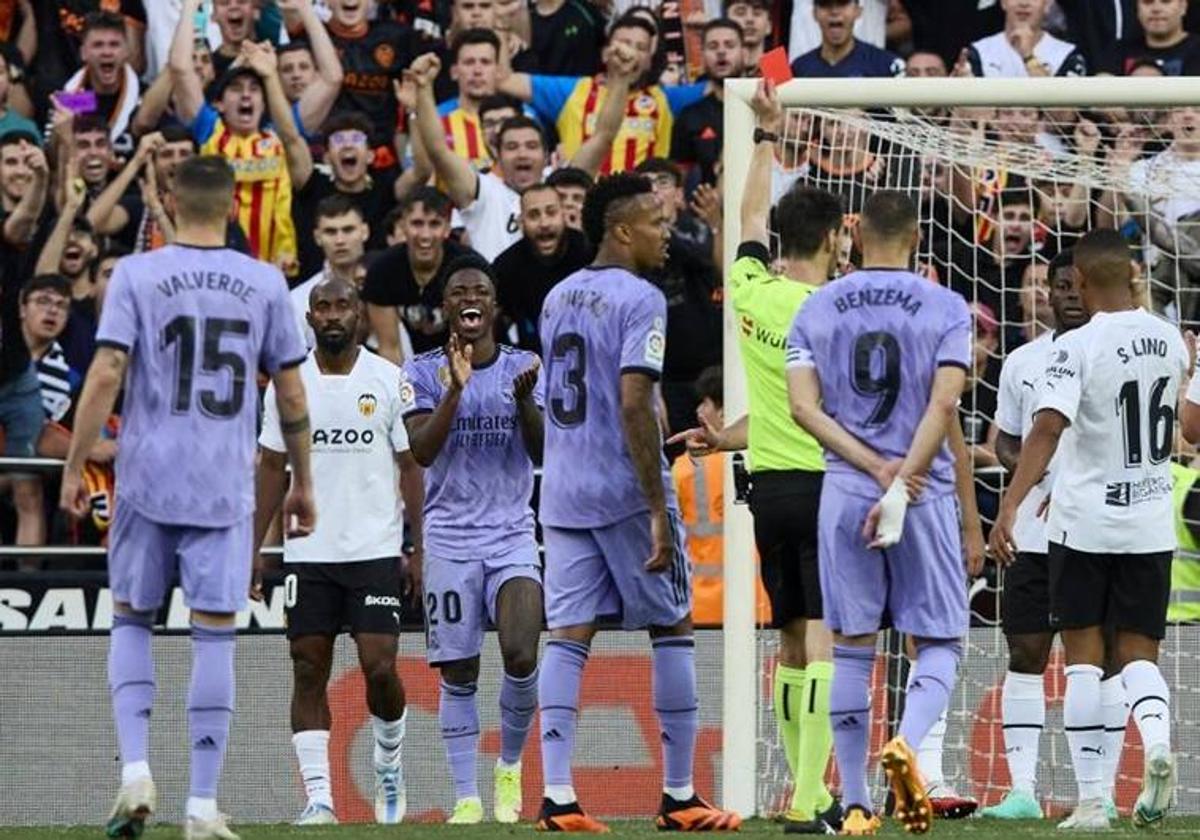 The judge also requests Valencia to identify the security guards who were working on the day of the game in order to summon them to testify as witnesses.
#court #Valencia #investigating #arrested #insulting #Vinicius #hate #crime