The Delhi Capitals team is one of the best performing teams in the IPL 2022 mega auction. Breaking the strategy of other owners, the Delhi Capitals have chosen good players for their team. Delhi team co-owner Kiran Kumar Grandi did just that. Other teams were stunned by his brilliant bid for the Delhi Capitals. He has inflated the price by not letting teams like Mumbai Indians and Chennai Super Kings pick good players. Due to this the other teams could not pick some good players.
Good morning to every DC fan from our #YehHaiNayiDilli #IPL2022 #IPLAuction pic.twitter.com/RGAmrbD9iI

— Delhi Capitals (@DelhiCapitals) February 14, 2022
Read more | IPL Auction: CSK does not take Tamil Nadu players
Who is this Kiran Kumar Granth?
GMR CEO & MD Kiran Kumar Grandi is a regular at the Delhi Capitals auction. In recent seasons, he has been part of the management's overall effort to build a good team for Delhi. He also performed well in the IPL 2022 auction. Delhi has many plans to recruit good players for their team. Also, did some smart ana work. Kiran Kumar's trick is to get David Warner on their team. Delhi auctioned him off for just Rs 6.25 crore. With this, Delhi has got a talented starter with Prithviraj Shaw.
Granthi has been President of 6 different companies and is currently Co-Chairman of GMR Group, Co-Managing Director at GMR Airports Limited and CEO of GMR Infrastructure Limited. He is the Vice President of the Associated Chambers of Commerce & Industry of India, a member of the Young Leaders Organization (India) and a member of a group of 16 organizations. In the past he was a member of the Montiel de L'Economy of the Grande Forum. He holds a bachelor's degree from Osmania University.
He is currently the co-owner of the Delhi Capitals IPL team and serves as the team's chief executive. Many on the internet are praising Kiran Kumar for his excellent bidding plan in the mega auction. At the same time, fans of other teams are scolding him. His role was crucial in loading a player's value into the auction and eventually slipping away from it and emptying other teams' money.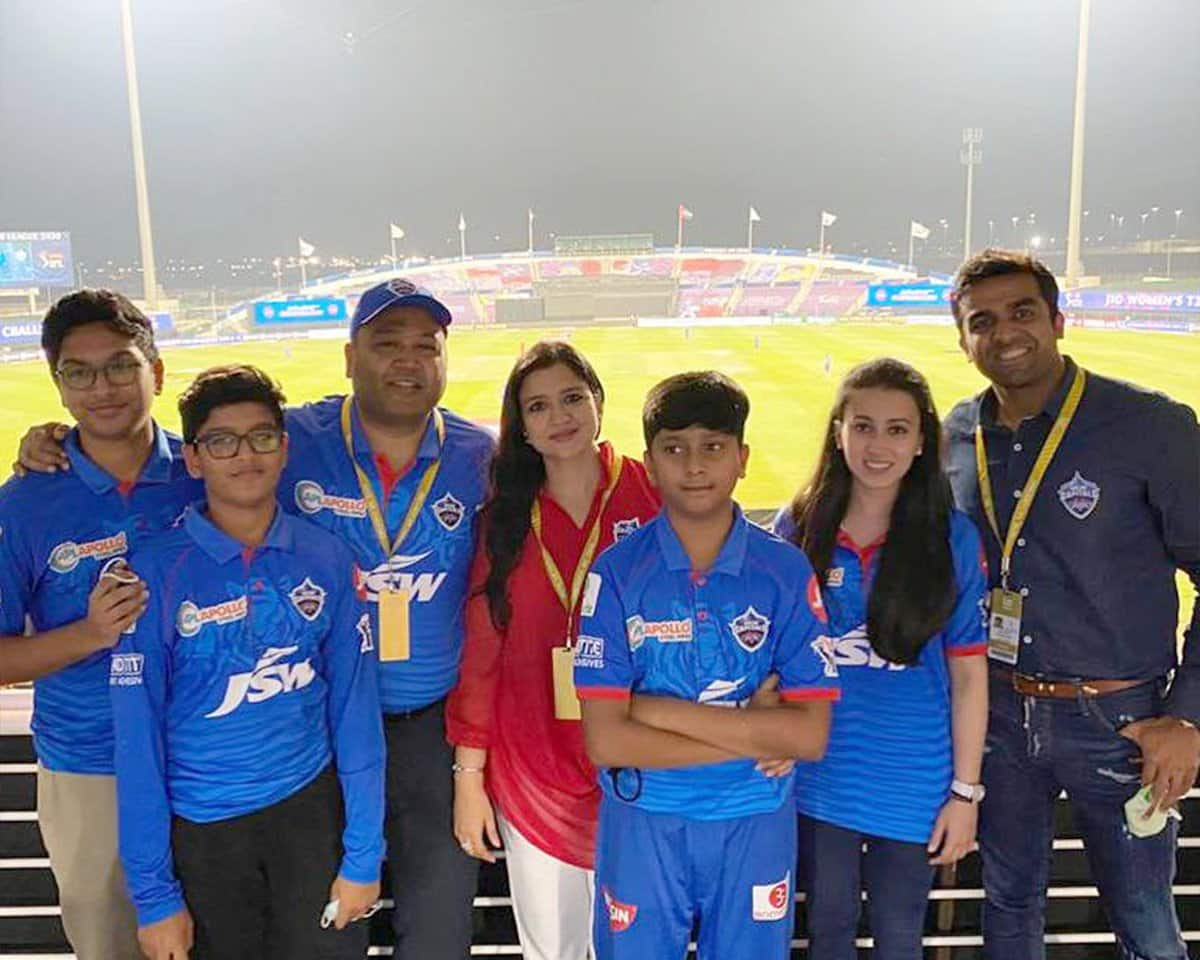 Final list of players purchased in DC at the IPL 2022 auction:
David Warner (Rs 6.25 crore)
Mitchell Marsh (Rs 6.50 crore)
Shardul Thakur (Rs 10.75 crore)
Mustafizur Rahman (Rs 2 crore)
Kuldeep Yadav (Rs 2 crore)
Aswin Hepper (Rs 20 lakh)
Sarfraz Khan (Rs. 20 lakhs)
Kamalesh Nagarkodi (Rs 1.10 crore)
KS Bharat (Rs 2 crore)
Mandeep Singh (Rs 1.10 crore)
Khalil Ahmed (Rs 5.25 crore)
Chetan Zakaria (Rs 4.2 crore)
Yash Thul (Rs 50 lakh)
Rifal Patel (Rs 20 lakh)
Rowman Powell (Rs 2.8 crore)
Pravin Dube (Rs 50 lakh)
Lungi NKD (Rs. 50 lakhs)
Tim Seifert (Rs 50 lakh)
Vicky Astwall (Rs 20 lakh)
Read more | IPL Auction2022: 5 highest bidder so far
Follow us on social media to get instant news and share your thoughts.
முகZEETamilNews on Facebook, on Twitter @ZeeTamilNews And Like the page at Telegram https://t.me/ZeeTamilNews.
Download Zee Hindustan Processor now to get all kinds of news in Tamil like Education, Entertainment, Politics, Sports, Health, Lifestyle, Social, Employment !!
Android Link – https://bit.ly/3hDyh4G
Apple Link – https://apple.co/3loQYeR