Francesco Totti (from Speravo de died prima on Sky)
Francesco Totti in the thrilling finale of 'I was hoping to die before'. Video
Francesco Totti dresses for the second time in his life number 10 jersey of the Roma. After the exciting farewell of May 28, 2017 in the match played at the Olimpico against Genoa (he entered in 54th place for Salah in the 3-2 victory which also gave the Champions League qualification to the Giallorossi), the one in the TV series of Sky, I was hoping de died first.

I hoped de died first, the grand finale with Francesco Totti. Video
Francesco Totti takes the baton from Pietro Castellitto and takes the field in Speravo de died before
And it will be the ex captain and eternal flag yellow and red to take the field, taking the baton from Pietro Castellitto. The real Francesco Totti plays himself in the grand finale of I HOPED DE DIED BEFORE, broadcast on Friday 2 April on Sky and streaming on NOW from 9.15 pm (and already available on demand in the extra section for Sky customers for more than three years). In one of the most exciting of the final sequences of the TV series directed by Luca Ribuoli, as shown by the clip just released for the Sky Original series, Francesco Totti will enter the scene to greet his Rome, his Giallorossi people rushed to celebrate him at the Olimpico on that unforgettable afternoon of May 28, 2017 when the captain definitively stopped playing football, on the day of his number 619 presence in Serie A. At the behest of Totti, the number 10 Roma shirt (worn by season 1997-1998 to 2016-2017), was not withdrawn from the team.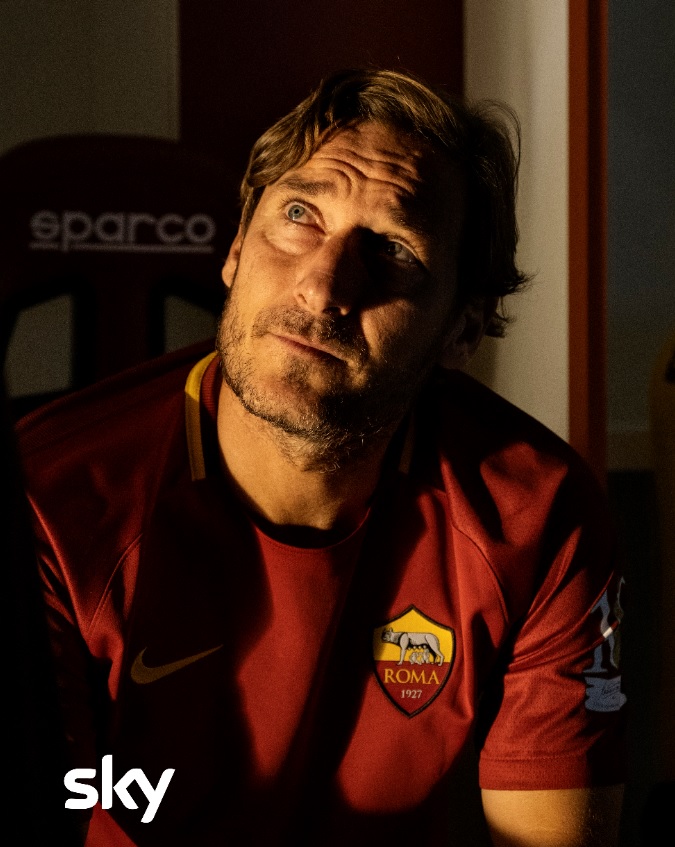 Francesco Totti (I was hoping de died first on Sky)
Speravo de died prima – The series about Francesco Totti is produced by Mario Gianani for Wildside, of the Fremantle group, with Virginia Valsecchi's Capri Entertainment, The New Life Company and Fremantle.
I HOPED DE MORÌ BEFORE – THE SERIES ON FRANCESCO TOTTI
Last two episodes on Friday 2 April on Sky Atlantic at 9.15pm and NOW. The episodes already aired are always available on demand on Sky and streaming on NOW