Last night a fake account impersonating the famous director tweeted a tweet in response to the death of Zvika Peak who passed away earlier this week.
The tweet that received thousands of likes and dozens of comments managed to confuse many surfers on the Twitter app, who thought it was Quintin Tarantino himself.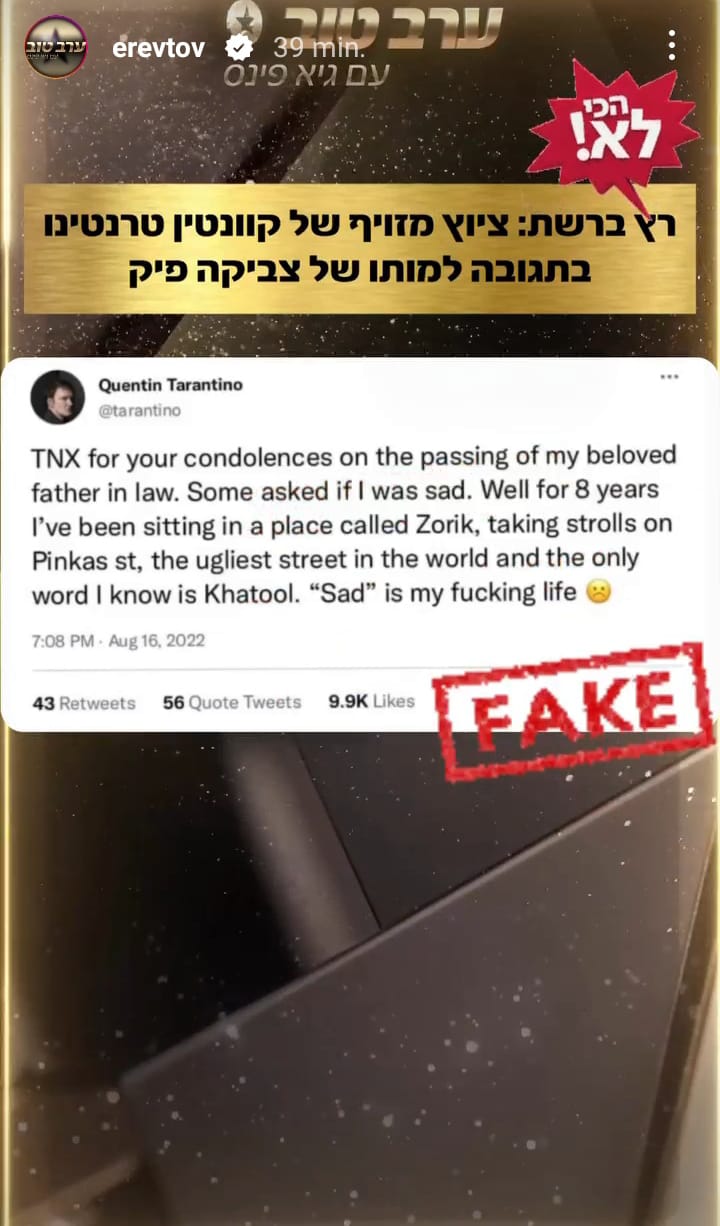 According to the tweet, it is a troll who tried to anger Pick's fan base and try to touch sensitive points, shortly after the death of the great Israeli singer.
More in-
Translation of Tarantino's impersonator's tweet:
Thank you for your condolences on the passing of my beloved father-in-law. Some asked if I was sad. Well, it's been 8 years since I've been sitting in a place called Zurik, walking on Pincast Street, the ugliest street in the world and the only word I know is Katot. Sad is my fucking life.
Comments to the article(0):
Your response has been received and will be published subject to the system policy.
Thanks.

for a new comment
Your response was not sent due to a communication problem, please try again.

Return to comment