The country has been in turmoil for a long time and almost every day thousands of people go out to demonstrate and make their voices heard about the legal revolution. You Neta Barzani These demonstrations are not really impressive – at the end of last week the reality star criticized the protesters and wrote in a story: "Let's bet that 90% of them don't know what they are protesting about".
This week, Barzani was a guest on the radio program of Bar Zega What was behind the mocking story: "There are a lot of people who just go out. If I go to someone and ask if they know why they are protesting…".
Are you saying that people don't know what they are protesting about? I think they know.
"That's enough, Mami. Your sources probably know what it is on the face. I'm saying that there are a lot of people who go out and don't understand what they're protesting about."
Do you understand what they are protesting about?
"I understand that they are protesting because they don't want us to have a dictatorial government here and I support them and they are a million percent right. But it makes me a little sad that only if we come to a situation of terrorist attacks and difficult things, we unite. I want us to try to give trust, so that people don't feel betrayed or abandoned them. Obviously, they don't leave the house just because they have fun in droves."
Have you thought about going out and demonstrating yourself?
"No, I'm really afraid of mass events. All the bad things can happen to me. I'll have an ingrown toenail and they'll step on me, push me, my phone will break. Demonstrations are not a place for me."
But do you agree with the messages that are being sent?
"Yes, I think it's good for them that they really stand up for themselves and fight for it."
Even though you think most of them don't know why they are protesting?
"I really think so, but I'm also sure that it works. If you do it time and time again and announce it in the news, and you see the amount of people who go out on the roads that are blocked and make a mess, it seems to me that they are on the right path."
You also wrote that these demonstrations are a good place to make money, and that at the next demonstration you will open a stand with sweet sugar and sausages.
"All in all, I asked why not bring these people a little sweet and a little salty to make them jump a little more. Let's break through Ayalon easily and you'll see how stunning it will be here."
So maybe we'll still see you at the next demonstration, with a food stand?
"Help me open it? It's coming!".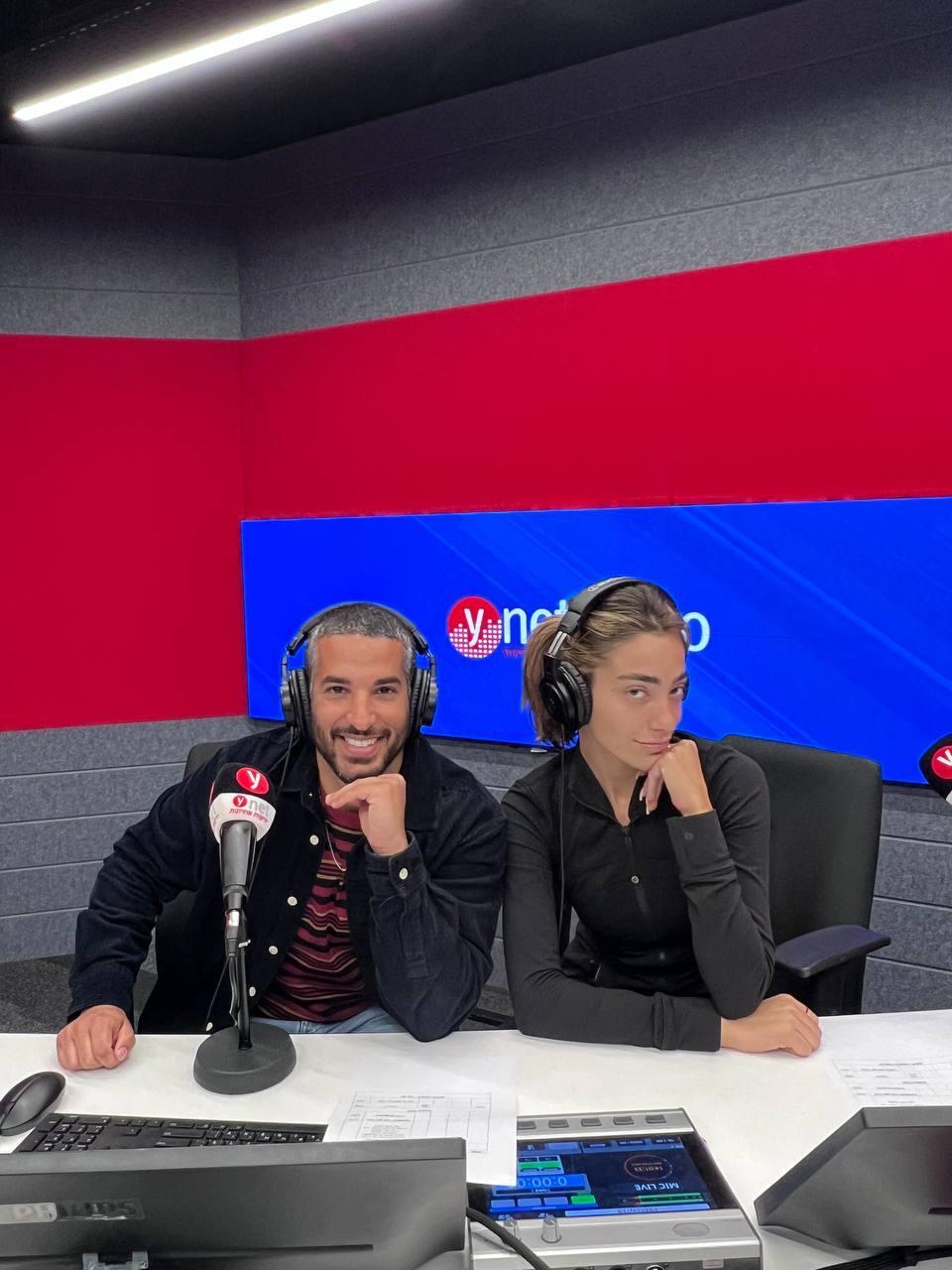 It should be noted that at the time when the protests started, Barzani was busy planning her wedding – if you followed the gossip sections or social networks, you probably already know that the event was no less than international and she and her partner traveled for it Gerry Dahan to Dubai, accompanied by an entourage of 150 friends and relatives, with each guest required to pay 6,000 shekels out of his own pocket.
After the wedding, instead of enjoying her new status as a married woman, Barzani found herself at odds with her followers, after announcing on Instagram that "30 percent of the guests didn't put an envelope." The surfers did not really express sympathy and reminded her that her guests paid thousands of shekels to honor her with their presence, not including days off they had to take from work or babysit the children.
Let's start with the most important thing: how was it?
"Stunning in levels".
Why did you actually decide not to get married in Israel?
"A hall or event gardens are not suitable for me. I'm rude, I don't do something like everyone else does. Like you'll ask why I didn't wear a white dress like all the brides in Israel. I won't put on a white dress and walk like that, they put the henom on her and she gets excited and cries."
Barzani's wedding dress was definitely eye-popping and unconventional – transparent strapless with a deep slit in the leg area, and the highlight: decorations with lots of colorful flowers sewn on it. Here, too, the netizens did not spare criticism and comments, but Barzani was not moved: "The truth is that I don't care about people's opinions about my dress because it was absolutely amazing and I felt it at the Oscars. How amazing? Amazing. Just don't ask me for autographs at the end and all."
Your canopy song was also surprising. Not a moving ballad.
"It's a shame you didn't do Shazam on the song I was marching with. It wasn't 'Come to peace' and megjaders on me. It was something light and fun, Wedding Song by Avishai Cohen. People didn't cry as if I had passed away, they knew that a party and pan and madness awaited them after that and it's amazing. I don't like the part where they cry because they are excited for you."
Let's talk about what mainly interested the surfers. Bringing 150 people to Dubai isn't a crazy hassle, both for you and for them?
"If I had done it in Israel, I would have had a lot of trouble. The guests told me one by one, 'Thank you for allowing me to come to your wedding in Dubai, I had 5 days from the movies'. Also, what weather I had!".
What about the amounts? They said that each paid 6,000 shekels. This is not an amount that anyone can pay for a wedding.
"Come on, I'm coming back with the 6 again. Listen, there were people who told me, 'Listen, Neta, this is stressful for me.' To come. Perfect – I shut you down'. We also took my family and Gerry's under our protection, uncles, grandparents."
So who were the ones who were screwed with the payment themselves?
"Why was Chaim screwed? Do you know how many expenses I had?".
Because you did it in Dubai.
"So where would I do it, in the Dead Sea where everyone would be watching me after that? You can't fish there. I did something, do you know why I'm a cannon? Because look what you're talking to me about now. About my craziness. Look how beautiful. How much Calm in one person."
You wanted to be talked about.
"I wanted to enjoy myself and I enjoyed myself. I was like wow wow wow."
What about the gifts?
"It was and it was. Mom, I didn't plan to make an exit about the wedding. From the beginning I wanted to be lost."
But were you disappointed that not everyone brought gifts? The truth.
"I talk to you as much as possible. I don't get disappointed, I don't bother about it, I'm happy for whoever came and made me happy and happy at my wedding, that's the most important thing. Not who brought me how much and why. Because if I did that, I would get married in Israel, making sure that There will be as much as possible and make an exit."
You and Gerry were in no rush to get married.
"Gary is my prince, I'm in love with him. We've been together for 4.5 years. We met when I was really a girl, 20 years old. I'm such a Shoshuaist that I've been engaged for 3 and a half years."
Why the secrecy?
"Because there are things I want to keep to myself and don't want to publish on social networks. I don't think that putting up an I Do post and all these things is me."
How did he propose?
"On a yacht, just the two of us. Poor thing, at first he was nauseous and I suggested we go back to the beach. He said 'No, I have to go on.' And towards the evening he really took out a ring."
People look at you from the outside and think you're a simple post-engagement-wedding-in-the-pecan-garden girl.
"My body is allergic to everything related to vegetables. Trees, grass – I get a rash."
For the full interview, listen to the program at the top of the article. All the scandals, all the gossip and everything you need to know about the world of entertainment on Bar Zega's radio show, Wednesday at 1:00 PM on Ynet Radio.