Let's meet again with a new toy review article. HUAWEI Sound Joy The latest portable speaker from HUAWEI that is definitely after we have tried to play and say that HUAWEI Sound Joy Really great value if you're looking for a Bluetooth speaker to use when going out of town.

We know that nowadays "Mini Bluetooth Speaker" may not be necessary for many People because if at home we believe that everyone has a good speaker. already at home But if we have to go outside, having a small Bluetooth speaker with us in the car is normal. And how many models are on the market right now that sound good and affordable? (A speaker like this doesn't have to be very expensive because we don't use it often.) Of course, we want to buy a mini or small speaker to use. because we want convenience to carry to different places
HUAWEI Sound Joy Huawei's first portable smart speaker, co-designed by the global high-end audio brand. Devialet Delivers the highest premium quality sound experience. Full of features including Bluetooth 5.2 connectivity, IP67 waterproof level, continuous music playback for up to 26 hours.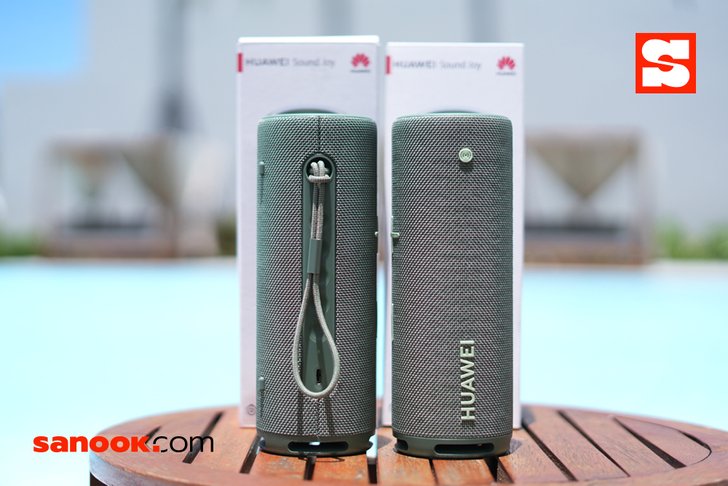 Accessories included in the box
HUAWEI Sound Joy

USB-A to USB-C charging cable

Getting Started Guide
Basic features of HUAWEI Sound Joy
Size: 202 x 73 mm.

Weight: 680 g (*actual dimensions may vary depending on product configuration and manufacturing process)

Battery size: 8800 mAh (typical value)

3 microphones (use G-sensor to switch between 2 horizontal and vertical pick up microphones)

Bluetooth BT 5.2

Operating temperature 0 ºc to 40 ºc, Storage temperature -20 ºc to 70 ºc.

Full frequency speaker 20 W, size 50 mm x 75 mm, 1 pc.

1 tweeter

2 passive radiators

Support 5V/2A, 9V/2A and 10V/4A charging.

Support NFC transfer

Can make calls via Bluetooth

Type-C power port

The HUAWEI AI Life APP is available, supporting HarmonyOS 2 (or later) and Android 5.1 (or later). The APP does not currently support iOS devices.

There are 2 colors to choose from, Obsidian Black and Spruce Green.
First impression on Design – Design
Feels like holding a water bottle or a tumbler. HUAWEI Sound Joy comes with a height of 202 mm, a diameter of 73 mm, a speaker size of 202 x 73 mm and a weight of only 680 grams, suitable for carrying and drinking. with music anywhere, anytime Whether it's to create a chill atmosphere during a picnic in the park. exercise bike or party with friends But be careful with the rope a bit because there is a chance that it will come loose.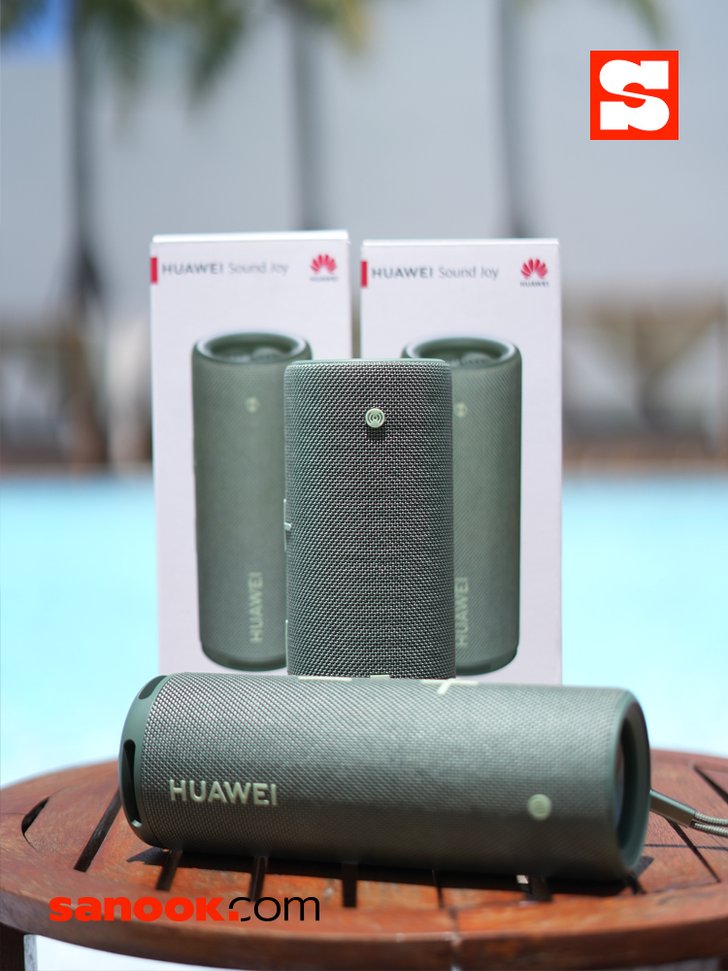 body parts around The speaker is a special woven fabric that wraps the HUAWEI Sound Joy, giving it a distinctive shape. different like no other comfortable touch Protects the machine, strong and durable You can go outside. As for the sound mark, it is the address of NFC. You can touch the mobile phone to connect. The important thing is that this fabric is waterproof as well.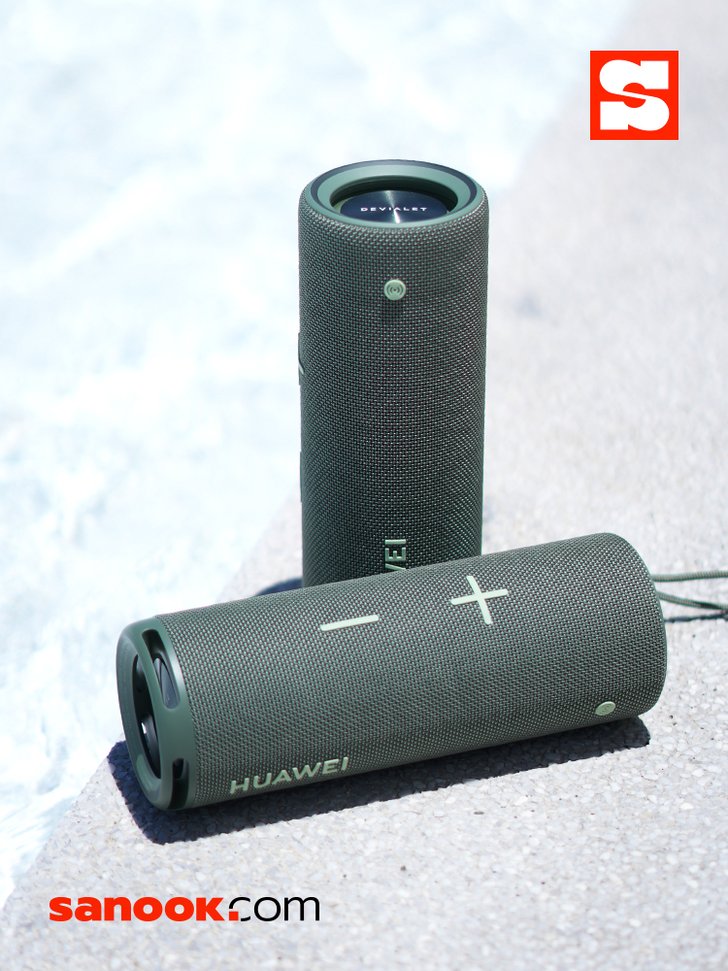 HUAWEI Sound Joy guarantees sound quality from a collaboration between Huawei and Devialet, a high-end audio brand that will provide a powerful sound system for a long weekend filled with fun. With 4 sound sources, 2-way, bursting with sound power that creates vibration and loudness up to 79dBA, covering a radius of 2 meters, with Devialet SAM® technology or Speaker Active Matching to reduce sound distortion. It helps to keep the original clarity and detail of the sound intact.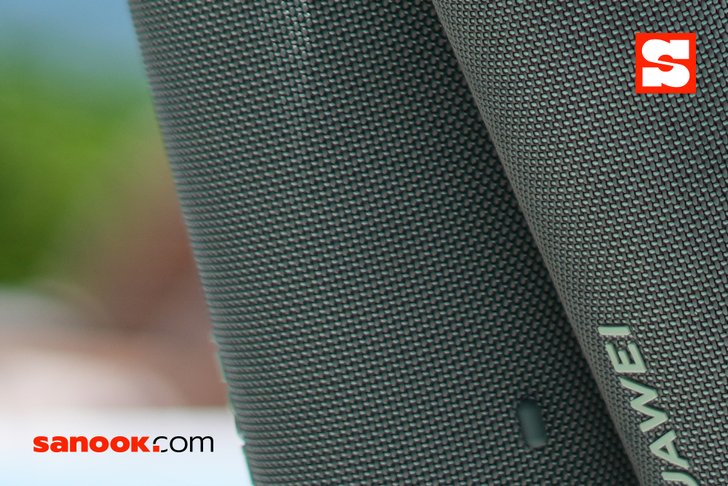 On the device are the power button, volume button, play/pause button, Bluetooth button, stereo button and volume + / -.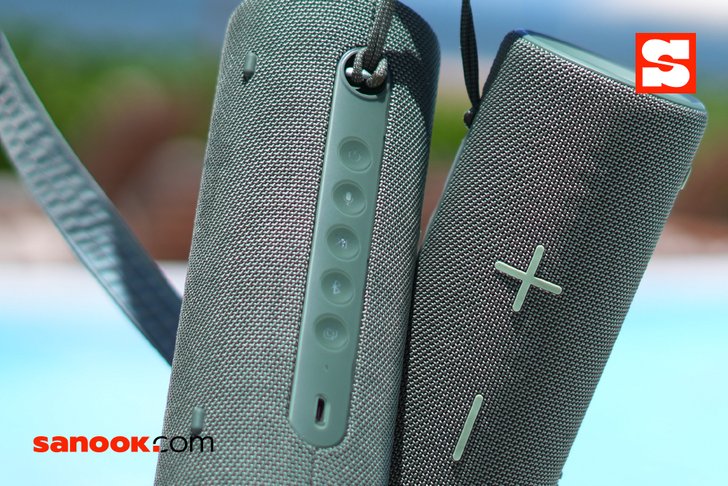 colorful ring lights (On the top, the bottom is just an additional vent)
For the ring part, in addition to adding color and fun, this ring can also tell various statuses as well. Let's see what the light color of the ring can tell.
Ring color: connection setup guide, indicator light, music effect, etc.

Power button indicator: Power on or power off state.

Bluetooth button indicator: Turn Bluetooth on or off.

Battery indicator: Low battery warning and charging indicator.

Stereo button indicator: stereo integration or stereo disabled.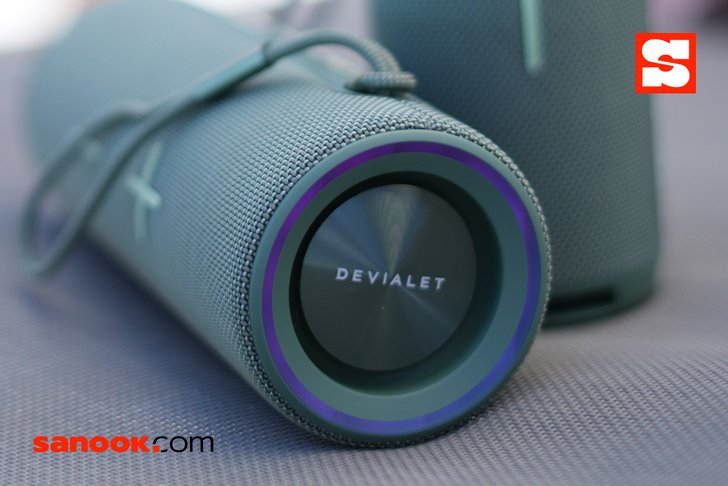 Add some flair to your favorite songs with the multi-colored ring on the HUAWEI Sound Joy that tells you the volume level and the built-in battery power.


Most importantly, this speaker is waterproof and dustproof with IP67 rating, meaning it can be submerged in 1 meter of water for 30 minutes.
HUAWEI Sound Joy comes with protection performance may deteriorate due to daily wear and tear. Do not charge the speaker in wet conditions. And the warranty does not cover damage due to immersion in liquid. Waterproof condition for IP67

The water is still and clear, the water depth does not exceed 1 meter.

Test time 30 minutes

The difference between the water temperature and the product temperature is not more than 5 degrees Celsius.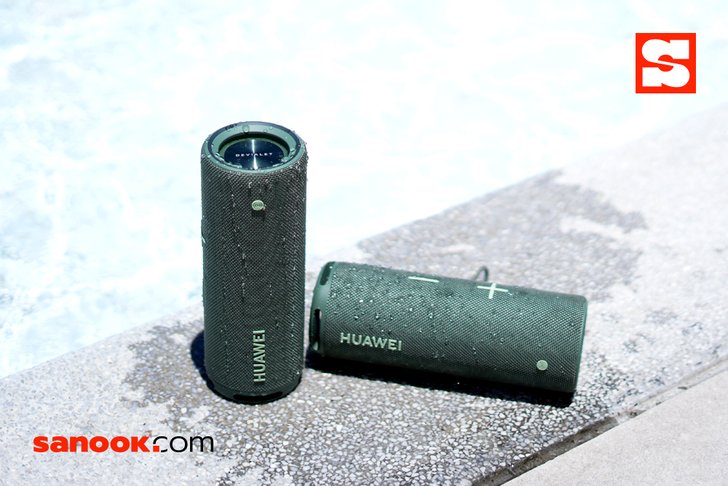 HUAWEI Sound Joy delivers powerful, deep bass and full frequencies. Balanced sound with dual "Push-Push" Passive Radiator design lets you enjoy and immerse yourself in stable and clear sound quality. with a multicolored glow ring effect that adds excitement to every beat of the music It also serves to tell the volume and battery level as well.
It also comes with voice command capabilities.
Voice commands Just press the voice command button to activate the intelligent voice assistant on your smartphone. For memos, reminders, inquiries, and more.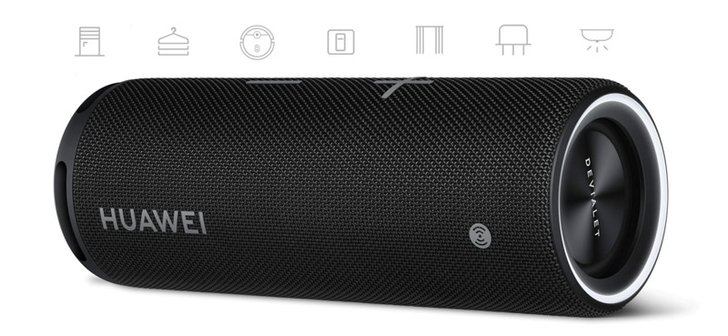 HUAWEI Sound Joy also comes with a large battery of 8800 mAh, can play music continuously for 26 hours, and also supports fast charging technology at a maximum power of 40 watts. Plug in the power cable for only 10 minutes, it can be used continuously for another 1 hour and fully charged. in just 3 hours
Basic connection and use
Connect in the blink of an eye through the Autodiscover feature. Just bring your Huawei smartphone, tablet or laptop near the HUAWE Sound Joy and tap the pop-up page on your device. Or if it's a Windows computer, it comes up to connect easily, just press Connect.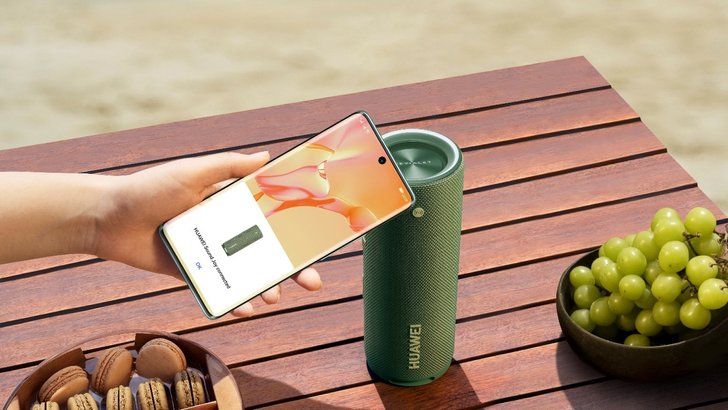 As for the connection, it's easy. For any mobile phone with NFC, you can connect the speaker to play music through NFC at all, but if any mobile phone does not support NFC, we can connect via Bluetoothe 5.2 (Pop-Up Pairing is immediately visible) after connecting for the first time and in subsequent use It remembers and will connect automatically.
You can also easily change the music. Just touch your smartphone to HUAWEI Sound Joy to transfer music tracks. Yours immediately and never stumble to be frustrated for sure.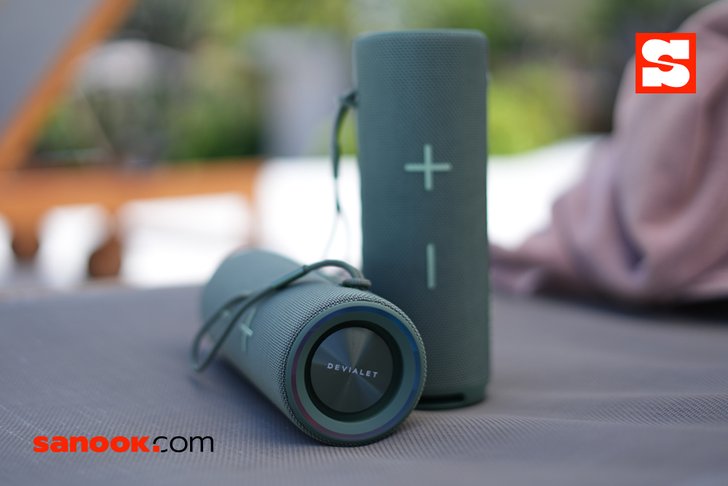 The one-touch transfer feature supports Android 5.1 or higher smartphones with NFC function, and iOS smartphones are not supported. It can still work on both Android and iOS.
If the sound is not good enough, you can adjust the sound via HUAWEI AI Life as you please.
As said, besides we can control the operation of the speaker through itself. We can also adjust the sound of HUAWEI Sound Joy And can order more from the HUAWEI AI Life app as well. Users can download the application. HUAWEI AI Life from HUAWEI AppGallery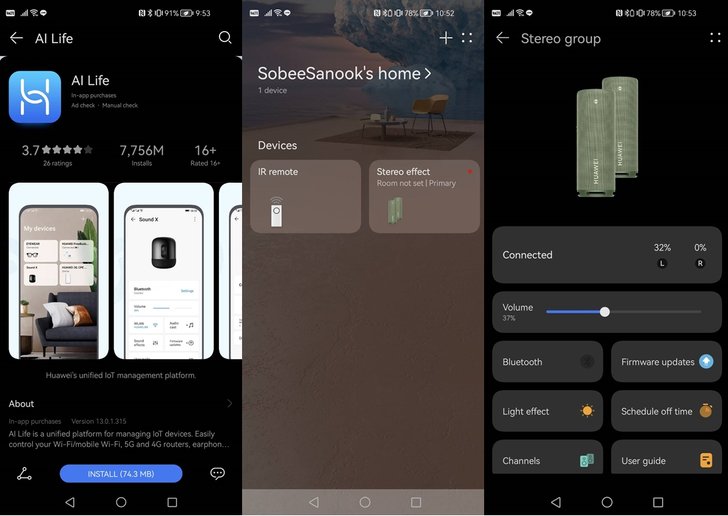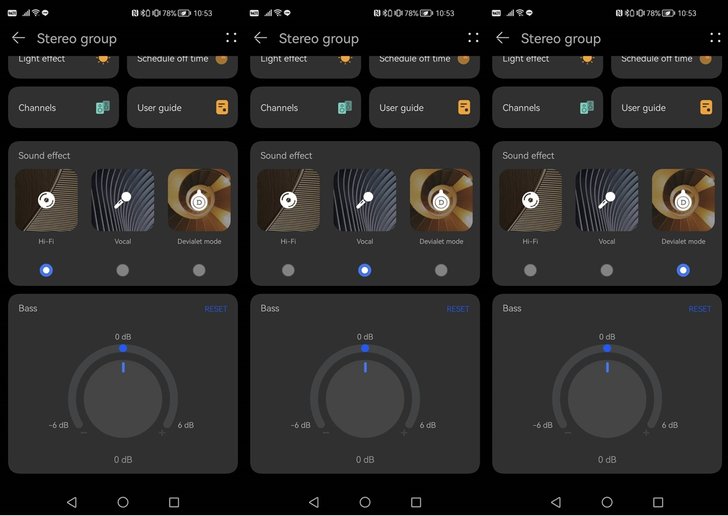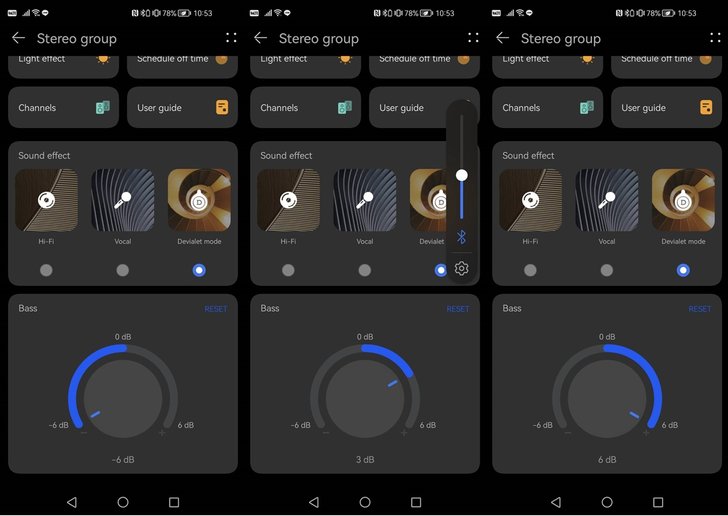 You can use the Sound effect menu. There are 3 presets to choose from: Hi-Fi, Vocal and Devialet mode together (by default, it is in Hi-Fi mode).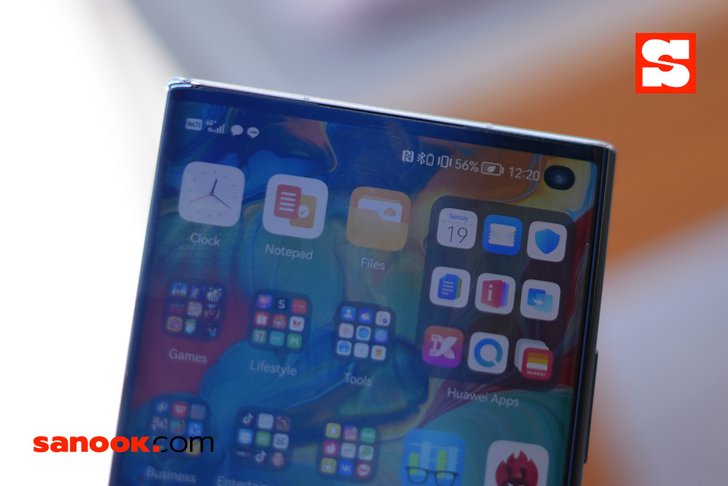 It also comes with advanced connectivity features. Shake Stereo Link Up Shake to auto pair for powerful stereo sound effect. Distinctive with modern design and compact size, easy to hold. Wrapped in 3D woven fabric, strong and stable
Sound quality of Huawei SoundJoy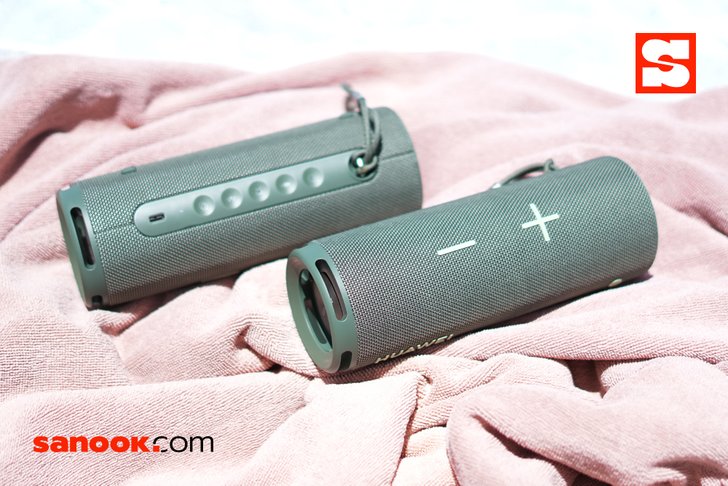 Considered to be a speaker that delivers good sound in all areas because of the speaker size and the Bass flowers to be full, allowing you to enjoy the sound as well. If you think that only one connector and the sound is still not full Couple time What I noticed is Everything is the same as multiply 2, but what is more noticeable is that The dimensions of the sound are good. Stereo split left and right, making the sound that comes out, you must be impressed with this speaker. But if you like a lot of cape may need to be adjusted in Huawei AI Life
How long will the battery last?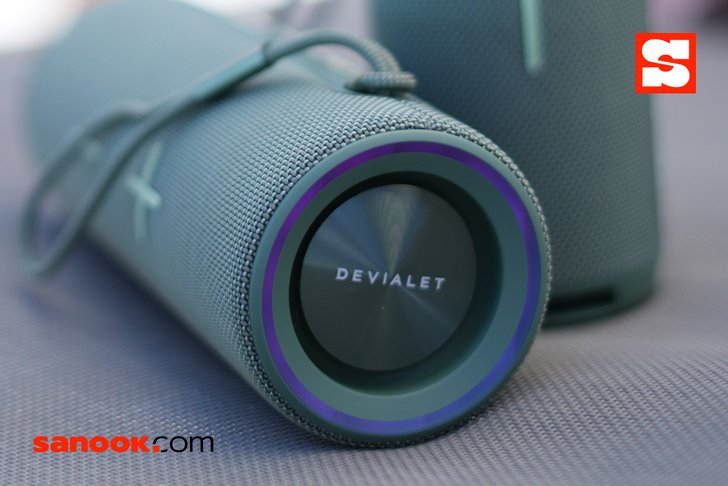 As for the battery, you can use it for up to 7 hours. and can also be plugged in to charge via USB-C, but unfortunately if there is an AUX connector connected to the computer speaker when the other battery It would be a not bad choice at all.
How much is it worth for only 4,999.-
As we said, if you ask us now, HUAWEI Sound Joy is another very good speaker in the market right now. If you have to pay money, you have a speaker to use. As far as I try to bring it to open at a party when going to the sea. Open in the room, the sound is very good, holding 2 of them, hardly needing to open both of them, so found that only one is more than enough (if using both of them together, there may be a warning by the hotel), but if you use a pair, give the sound dimension that very good Buying a pair to listen to music in the bedroom is not bad. Because it produces clear, crisp, loud sound.
HUAWEI Sound Joy comes with a powerful bass sound. No need to adjust the level to the maximum, the speaker's sound can cover the entire area (tested when taking the kid on a trip to the sea), including a large 8800 mAh battery, can play music continuously for 26 hours, definitely not frustrated.

Including pool parties, anyone who wants to open it near a place near the water, whether it is a tub or a swimming pool, do not have to worry that it will be broken when it hits the water. Because the device has a water protection system at the standard IP67 level, we try it and get drunk in the pool without fear.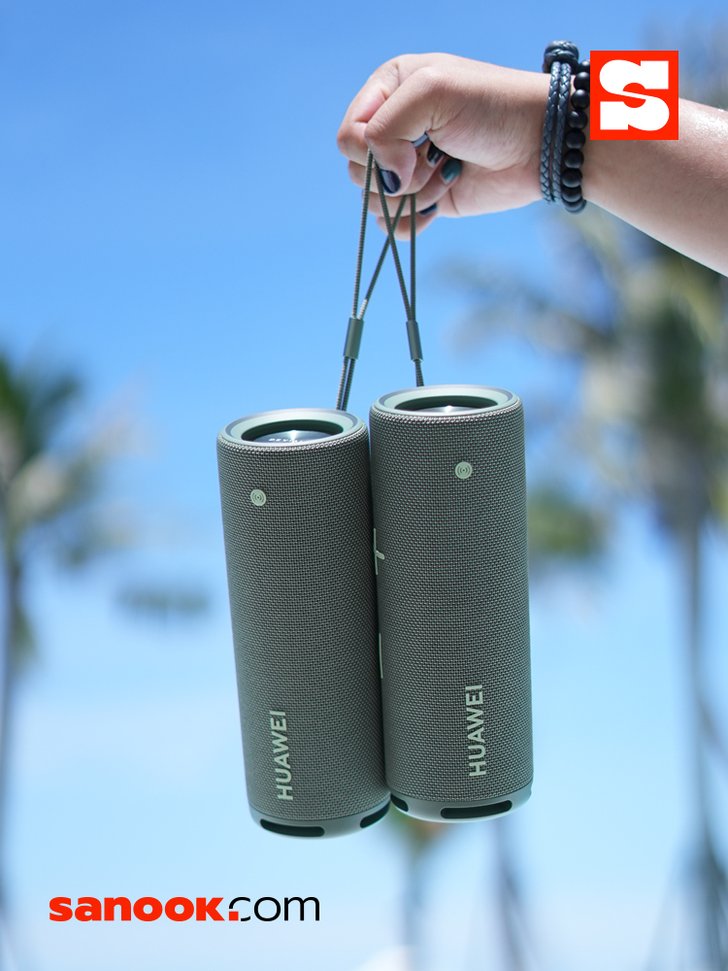 Another thing that is not mentioned is the design that this work Huawei has done very well. We like it since opening the box. The HUAWEI Sound Joy is well made. It's compact and looks solid and very expensive, well-made, clunky, and sturdy to take with you wherever you go.
HUAWEI Sound Joy Available at a price of only 4,999 baht Now available for sale nationwide and online stores.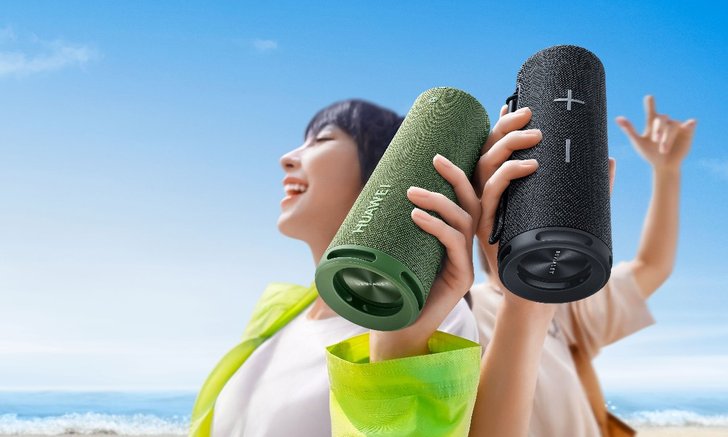 HUAWEI Sound Joy Available in 2 colors, Obsidian Black and Spruce Green for anyone interested. Can click to see details as follows: HUAWEI Store