2023-05-22 22:48:47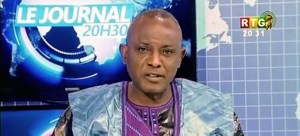 The grumbling of the Guinean Radio Broadcasting (RTG) workers finally paid off. Suspended on May 4 for "gross negligence" by the Minister of Communication and Information, the Director General of RTG, Fana Soumah, was reinstated on Monday, May 22. Just like the Editor-in-Chief of TV, Adama Mohamed Keïta, suspended at the same time as DG. The information is confirmed by the Secretary General of the RTG Workers' Union, Sâa Martin Fansinadouno, who rejoices in a "victory won in pain by the workers of the RTG".
Minister Aminata Kaba's decision to suspend Fana Soumah "until further notice" sparked outrage among RTG staff. The workers formed themselves into slingers against the minister of their department. In addition to paralyzing the activities of national radio and television, journalists and technicians demonstrated in front of the Ministry of Communication and Information. They demanded the reinstatement of those suspended and the departure of Minister Aminata Kaba. Their efforts eventually paid off.
Regarding the old logo of the RTG, Sâa Martin said that it is restored against "the will" of the minister. The trade unionist persists and signs that the Minimum Service will continue at the RTG until the end of the National Week of Information and Communication Professions (SENAMIC). An activity boycotted by the professional organizations of the Guinean press.
It remains to be seen whether the minister will resist her blows from the Guinean press.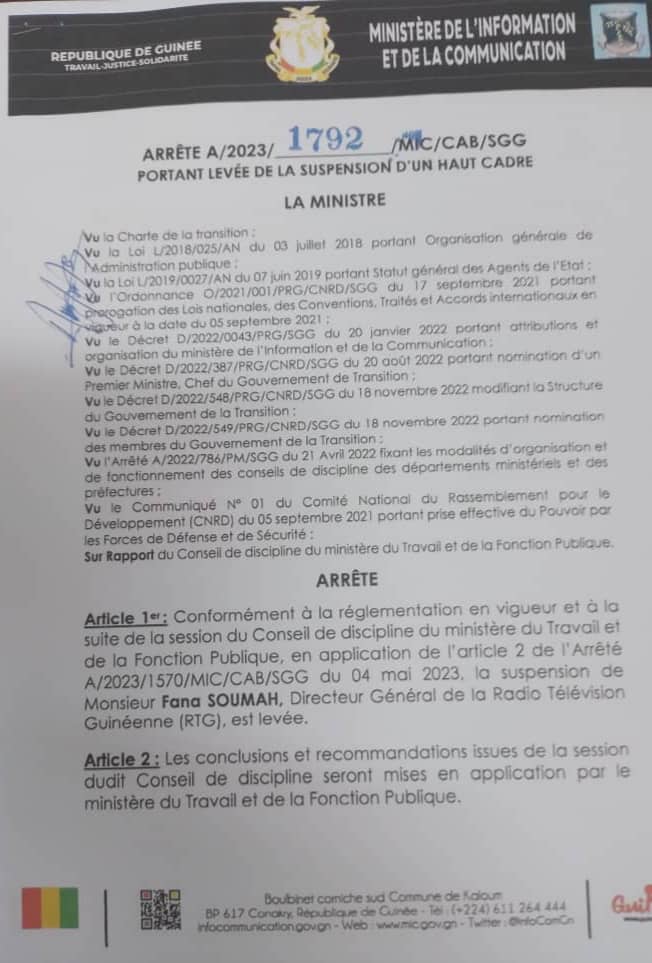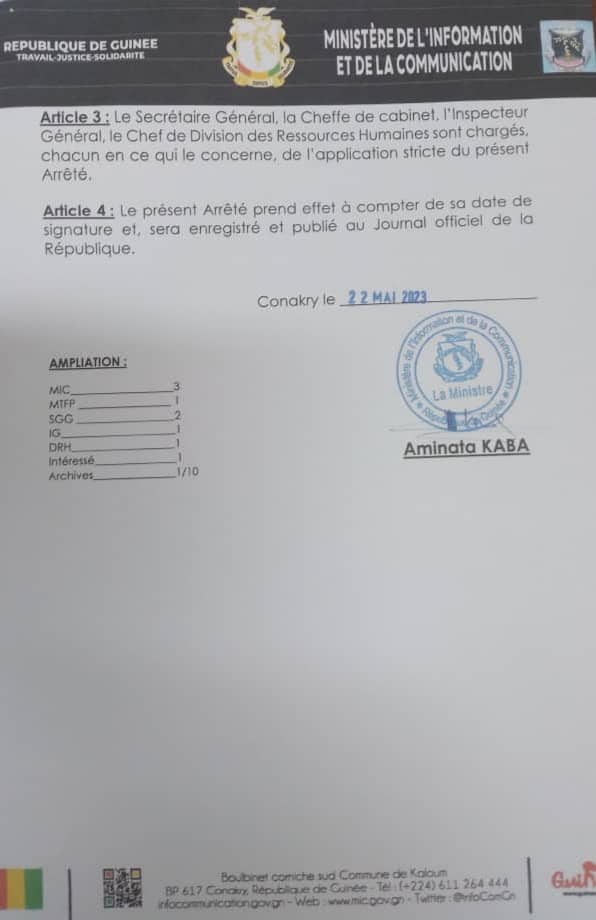 APB
#Fana #Soumah #Adama #Mohamed #Keita #restored