WIKO launches a new smartphone, Wiko T10, a small model, full specification of the T series family, is a mobile phone on the Android 11 Go operating system, elegant design in French style. Focusing on basic applications that cover a large screen, 6.5 inches, HD resolution +, each front and back camera, clear photos with long battery power, 5000mAh large capacity that comes with Reverse Charger technology, ready to charge other devices as if it were a car Power Bank at a low price of 3,599 baht
appearance
Look & Design
The Wiko T10 body is a square shape. with rounded corners, dimensions 163.94 x 75.79 x 8.97 mm, weight 192 grams, can be held and used to fit in the hand. The display is a 6.5-inch wide LCD, HD+ resolution (1600×720 pixels).
The upper part of the Wiko T10 screen is a water drop shape. Install a front camera with a resolution of 5 megapixels
The lower part of the screen is a 3-button system software button that can be set to touch later.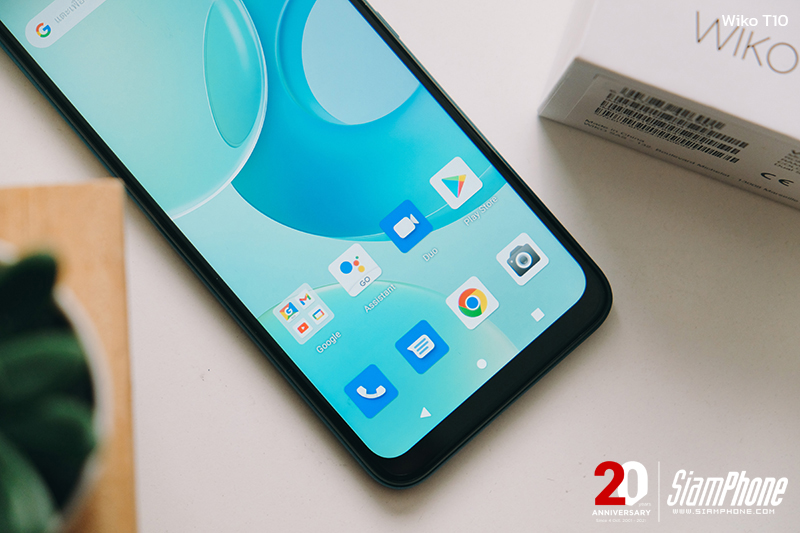 The machine above Wiko T10 does not have any use.
The right side is a volume up and down button. Next down is the Power button, used for turning on and off. Including lock-wake the screen of the device as well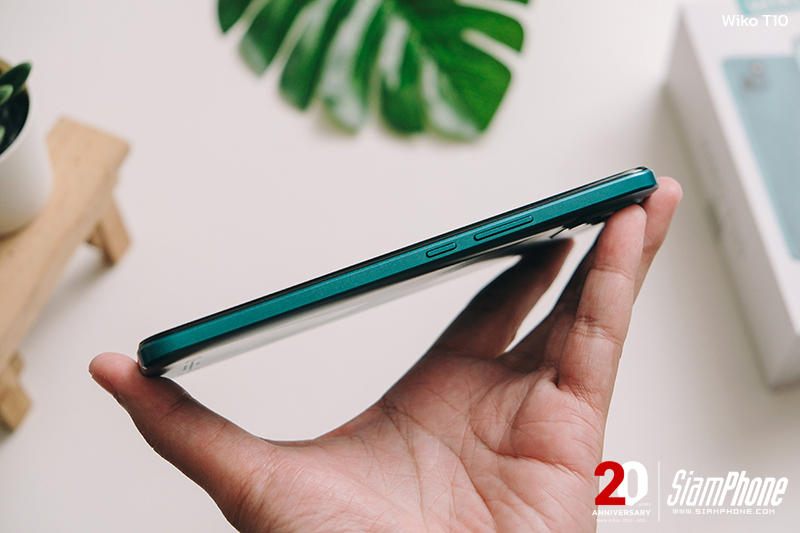 The left side of the Wiko T10 has a Hybrid SIM card tray that supports inserting 2 Nano SIM slots or inserting 1 Nano SIM and 1 TF Card.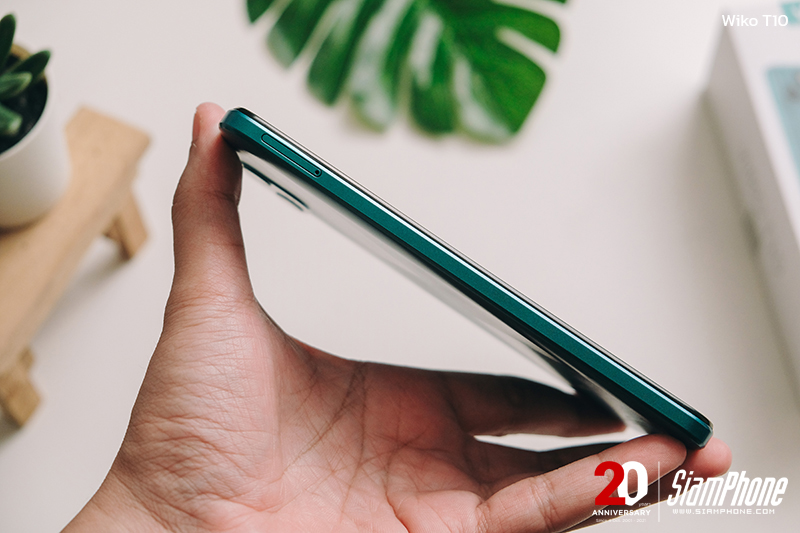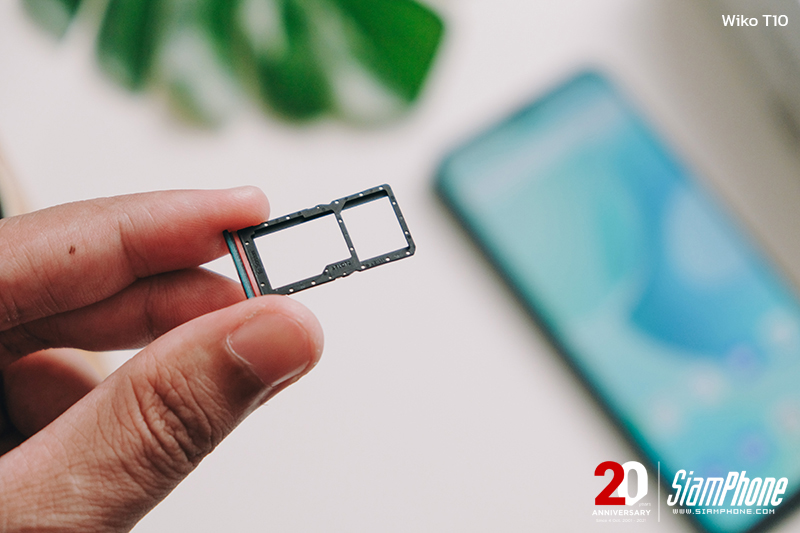 The device below is a USB Type C port in the middle, next to the right is an audio speaker. On the left is a microphone. and a 3.5 mm headphone jack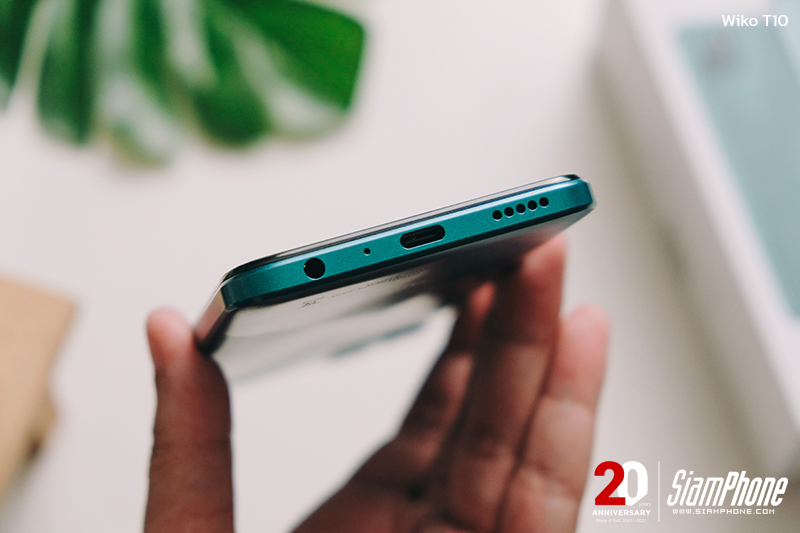 For the rear device, the Wiko T10 is equipped with a 13-megapixel rear camera with a flash, placed on a small rectangular camera module. with the same color as the device The back cover has a geometric effect. Add features to make it stand out and be eye-catching. but with a simple French style which is the origin of the WIKO brand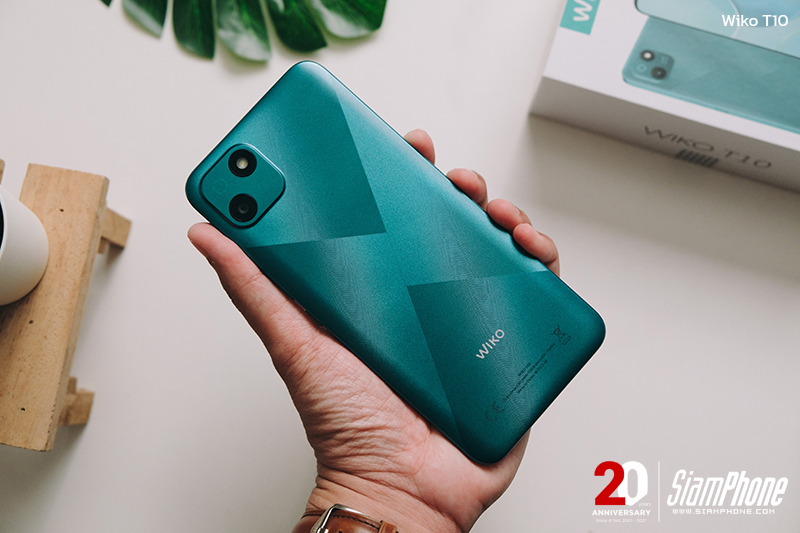 Wiko T10 basic specs
Machine size : 163.94 x 75.79 x 8.97 mm.
weight : 192 grams
Display : LCD screen, water drop design, size 6.5 inches, HD + resolution (1600×720 pixels)
Processor : Mediatek MT6761
RAM : 2GB
ROM : 64GB (can add MicroSD Card)
Connection : LTE CAT 4; 4G, Bluetooth 5.0, 2.4G Wi-Fi,USB2.0
USB Type-C port
Operating system : Bluetooth 5.0, 2.4G Wi-Fi,USB2.0
Rear camera : 13 megapixel resolution
Front camera : 5 megapixel resolution
3.5 mm headphone jack
Security system : standard
battery : 5000mAh capacity
color : There are 2 colors to choose from, Midnight Black and Emerald Green (review device).
Wiko T10 comes with a Mediatek MT6761 processor chipset, works with 2GB RAM + 64GB ROM, can add a MicroSD Card, focusing on general basic usage. There is enough memory space to store files. Runs on Android 11 Go Edition operating system that increases app startup speed by 15%, freeing up RAM for smooth multitasking.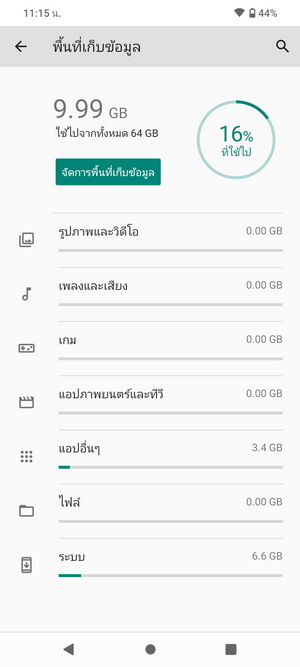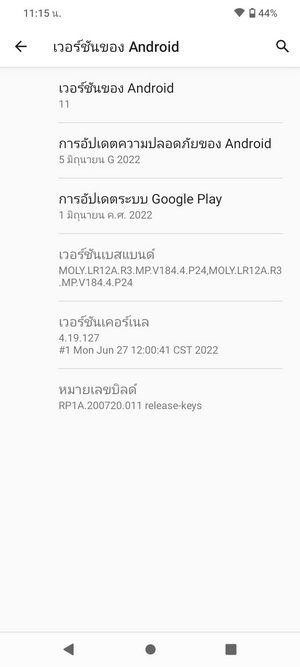 lock screen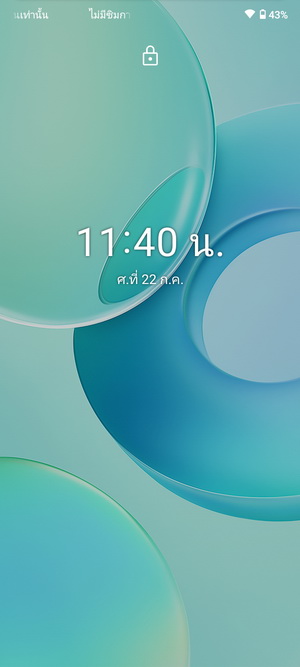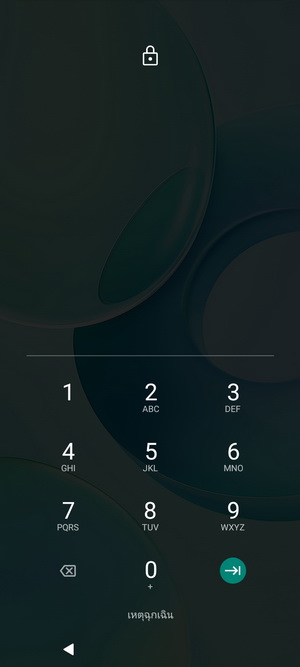 home screen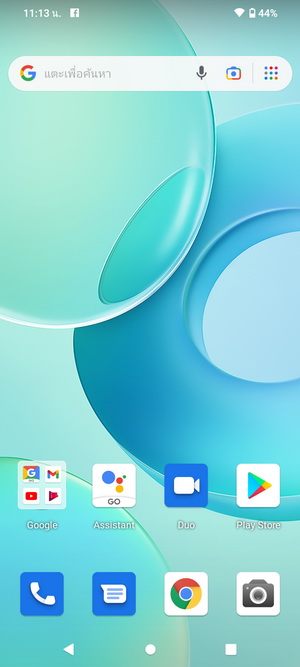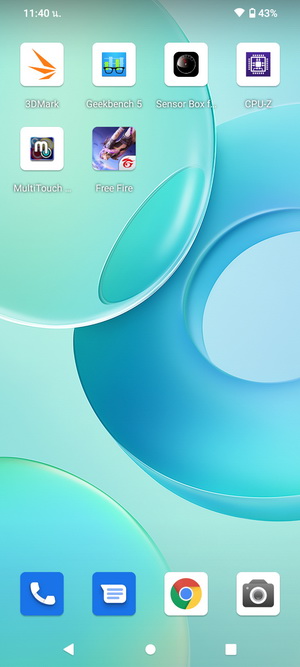 Usage bar and top notification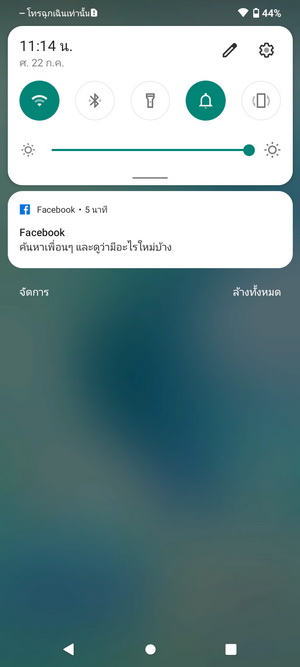 wallpaper
For wallpapers, there may not be much variety to choose from. But if you want to use a wallpaper that is unique You can choose a photo file from the gallery on Gallery Go to use. It can be a beautiful photo of us or a beautiful picture that we have on the Internet, etc.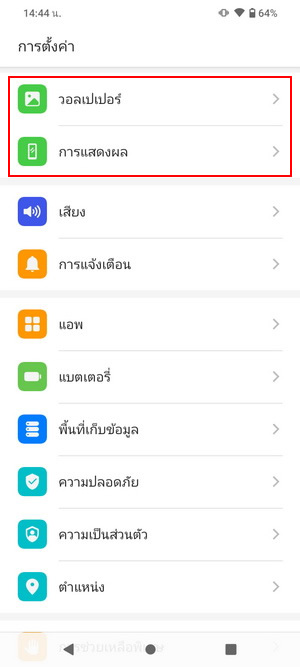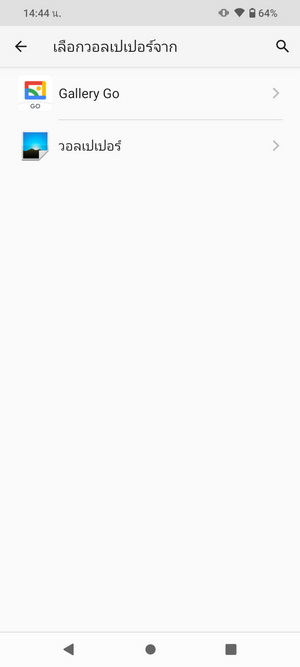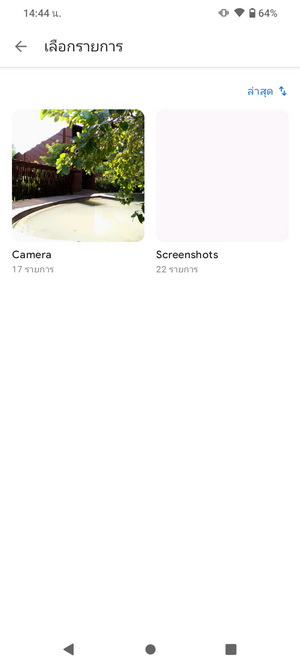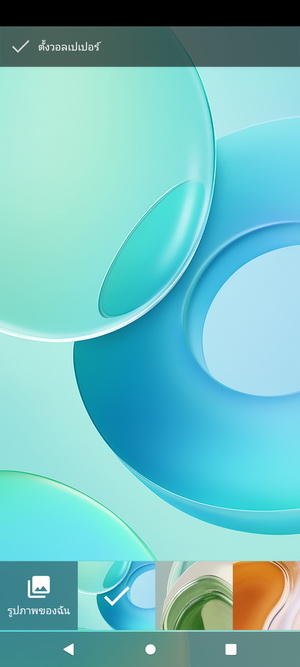 impression
The Wiko T10 can adjust the brightness of the screen up to 100 levels and also choose to have the system automatically adjust the brightness according to the ambient brightness. Or if users want to use it in the dark, there is a mode. "Night Light" to be used by the screen to adjust the color tones to warm tones Helps to protect eyes Do not let the screen light be too bright.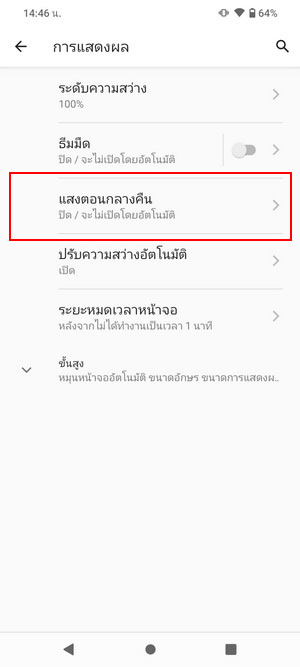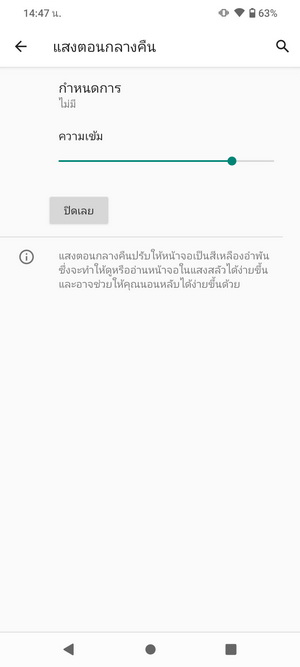 In addition, users can adjust the font size. Including the display to meet the needs of use as well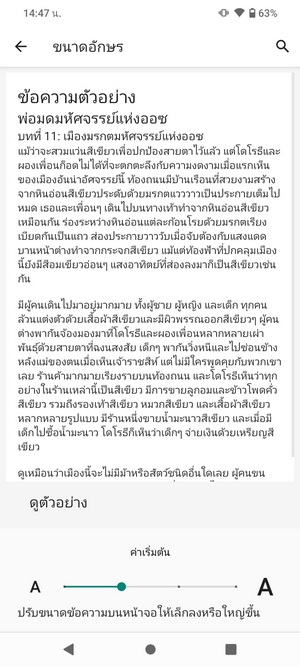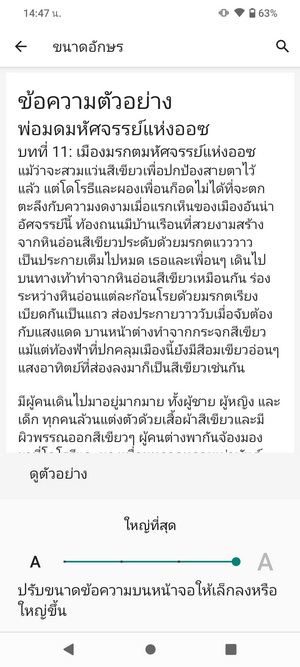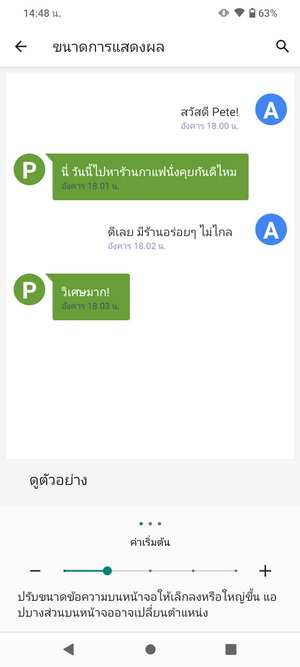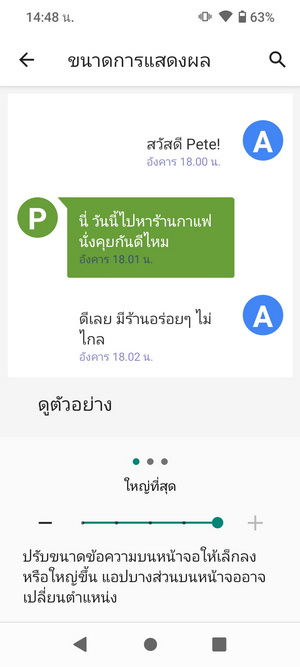 dark theme
This is to adjust the theme of the display to be darker but not completely black. helps to see the characters more clearly Protect your eyes when users look at the screen in the dark or low light. by going into settings at Settings > Display > Dark Theme. Can be set to turn on-off the dark theme for a certain time. Or it can be opened as we want all the time.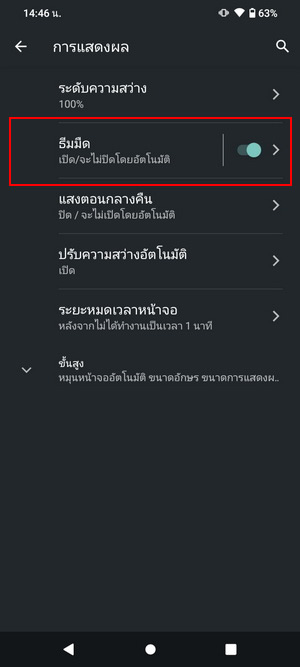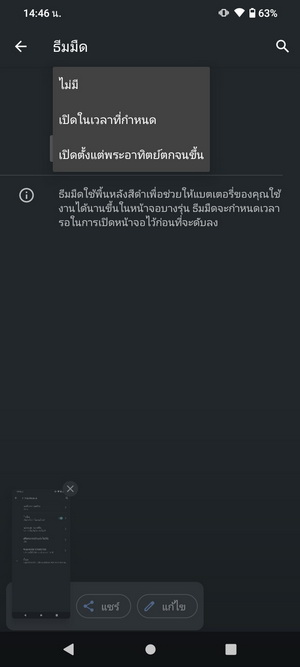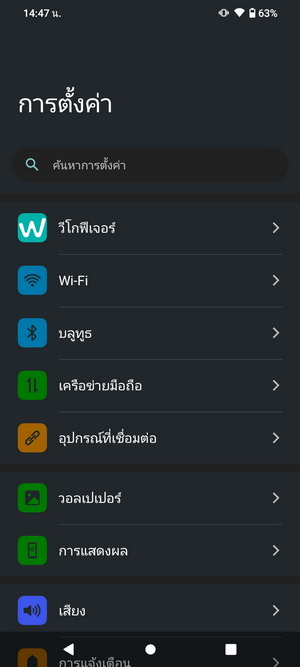 Wiko T10 speed test and display
Overall performance test results Geekbench 5 scored Single-Core: 144 points and Multi-Core: 506 points
Graphics test results with 3D MARK (Wild Life): 542 points
Multitouch screen inspection results up to 10 points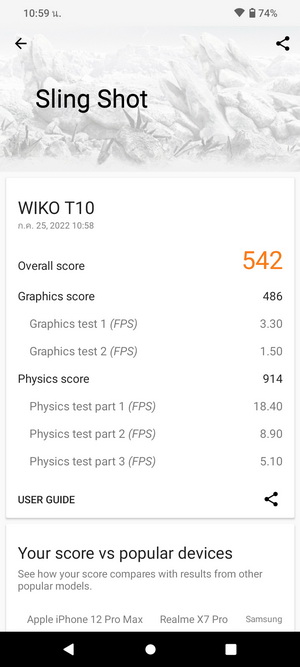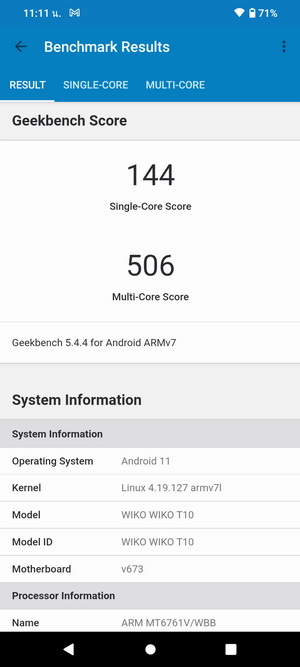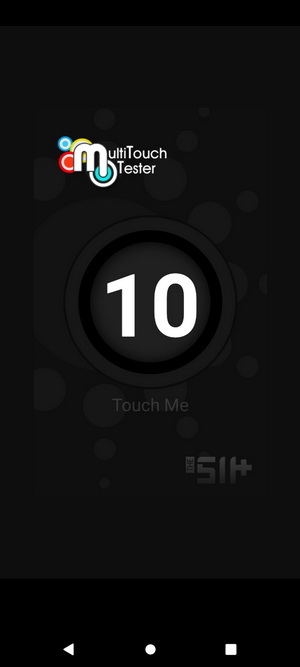 Test the sensor with the Android Sensor Box program. Found the sensor as follows.
Accelerometer Sensor measures the acceleration due to inclination.
Light Sensor detects light
Proximity Sensor turns off the screen automatically while talking to your ear.
Sound Sensor measures the sound level.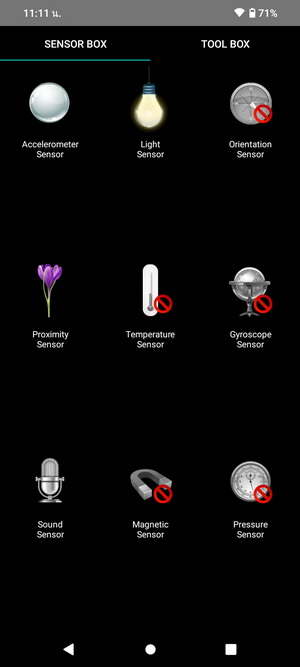 interesting point
Special & Features
Simple but elegant French design.
The Wiko T10 is an entry-level smartphone. But it does not leave the pattern of the city of fashion like France. Which is the origin of the WIKO brand is simple but elegant. Exquisite texture on the back with a texture that feels good Perfectly combines fashion and technology. There are 2 colors to choose from: Midnight Black, the classic Midnight Black and Emerald Green, a bright emerald green.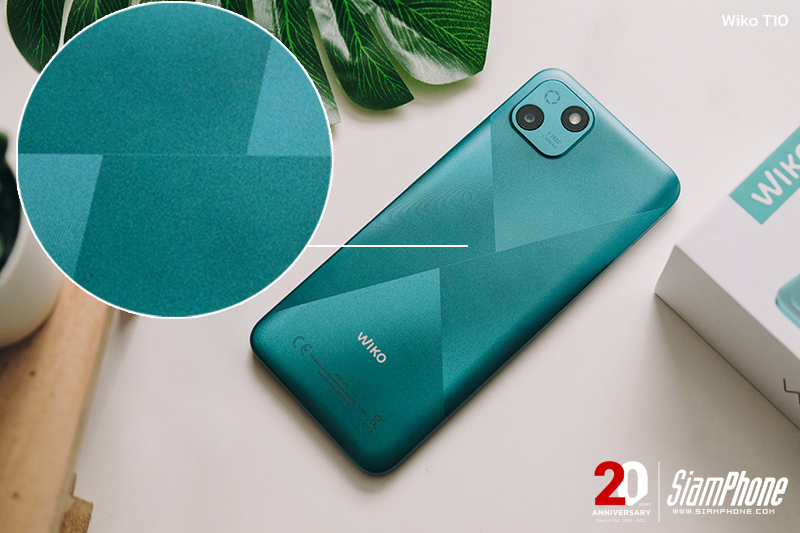 6.5 inch water drop borderless screen
Wiko T10, small model with full specifications With a screen width of 6.5 inches with HD + resolution, the display is clear. The colors are beautiful at an acceptable level. Combined with a thinner bezel of only 2.55 mm X 2.13 mm, delivering a wide viewing experience on a magnificent big screen. with a screen-to-body ratio of 89.3%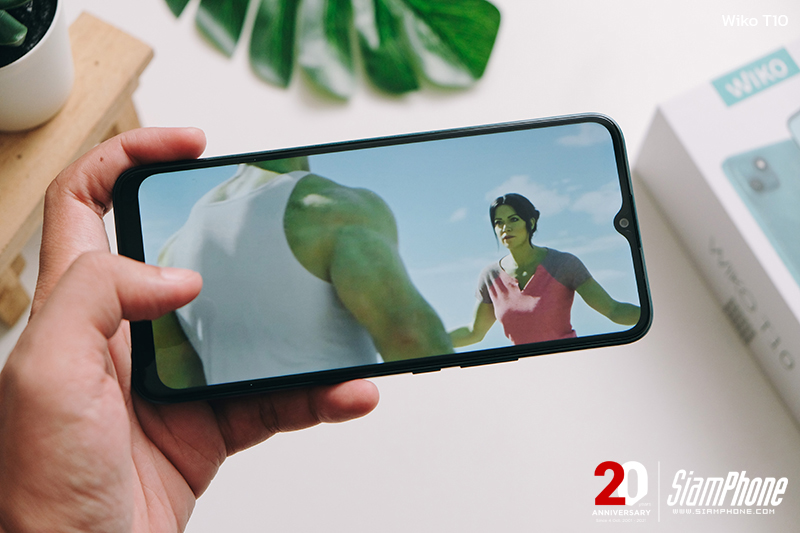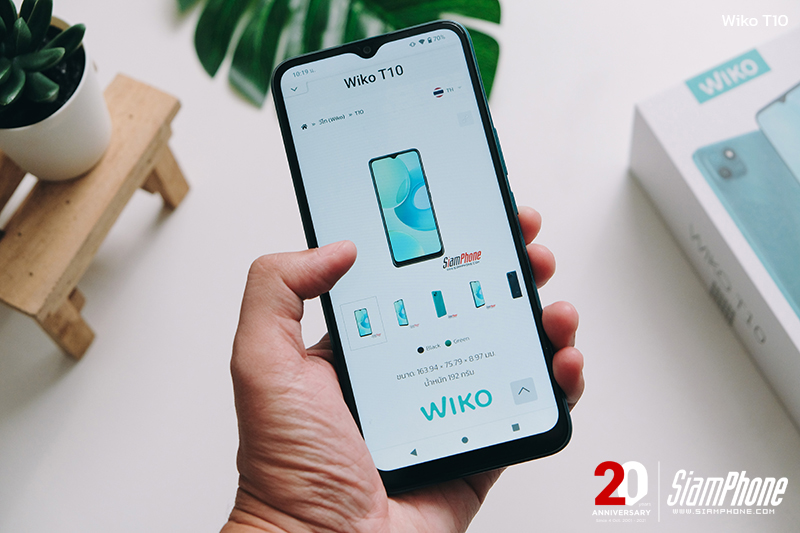 5000mAh big battery
Wiko T10 comes with a 5,000 mAh battery that lasts all day. When fully charged to 100 percent, it can support 30 hours of continuous calls, 20 hours of video clips, or 50 hours of listening to music. From the test of watching YouTube clips for a period of 2 hours by connecting to WiFi, it was found that about 20% of the battery was used, which is quite economical. It also comes with a reverse charger that is ready to charge other devices like a power bank.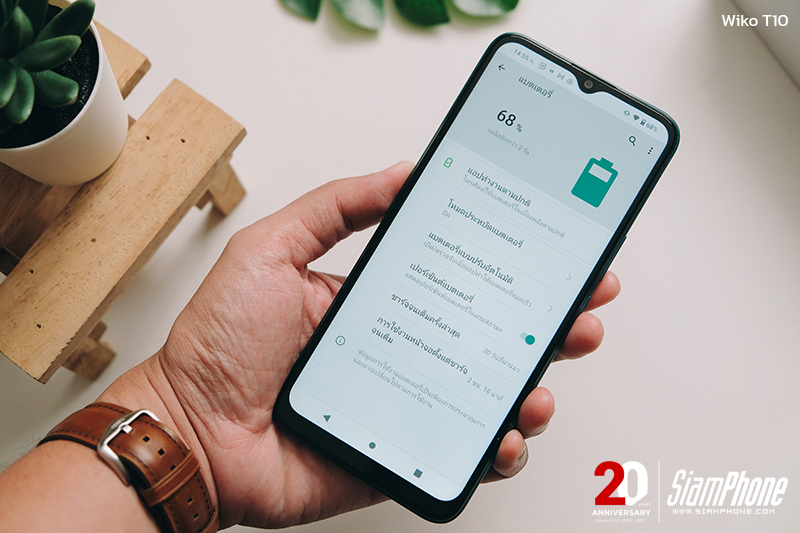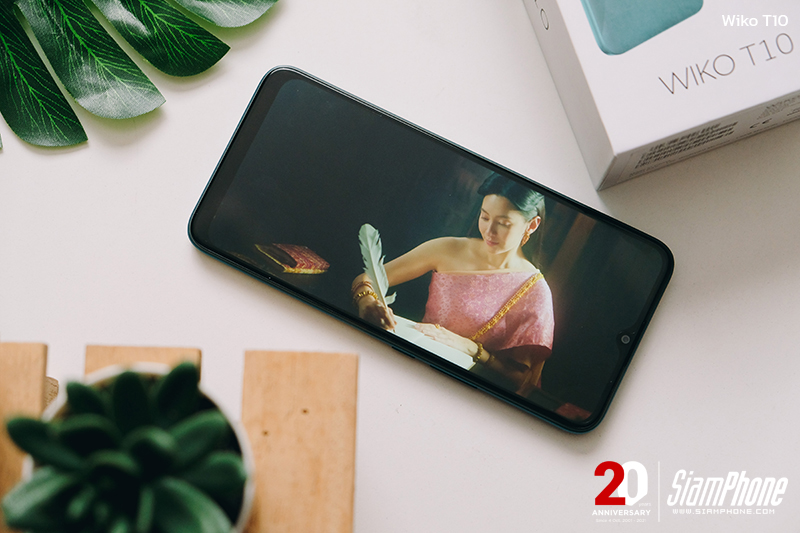 camera
For the camera of the Wiko T10, it is suitable for the price. With a 13-megapixel rear-facing camera, you can take pictures quite clearly. Provide bright colors without fading. keep details good at a certain level front camera part With a resolution of 5 megapixels, you can take beautiful selfies. can post social Because there is an AI beauty algorithm to help adjust the face to look more beautiful.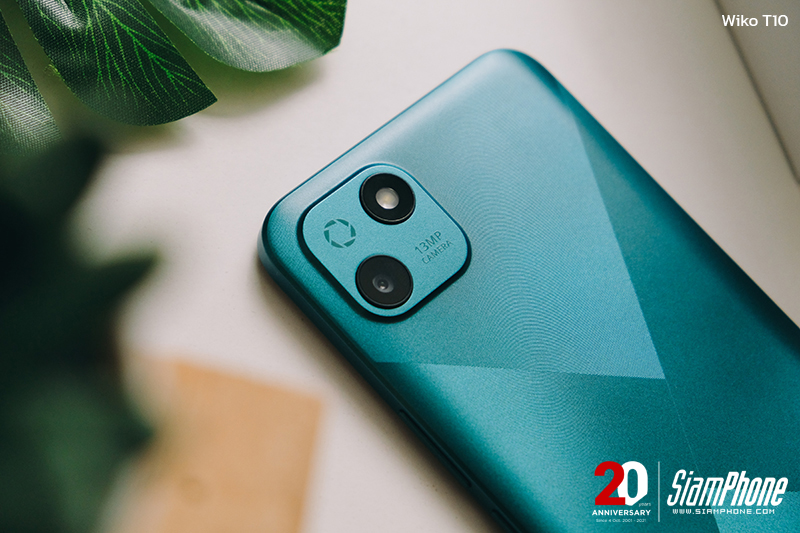 Release price
Wiko T10 was released for the first time in mid-July 65 at a price of 3,599 baht. There are 2 colors to choose from: Midnight Black and Emerald Green at dealers across the country. or online channel Wiko official store on Lazada and Shopee Follow more details at www.wikomobile.co.th Including asking for usage or after-sales service at www.facebook.com/WikoCareTH or call 02-020-3600 press 2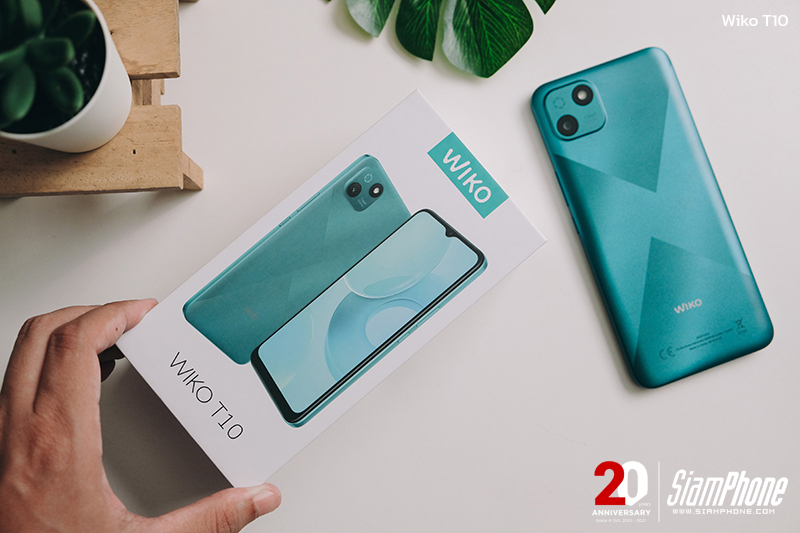 Camera sample
Sample & Photo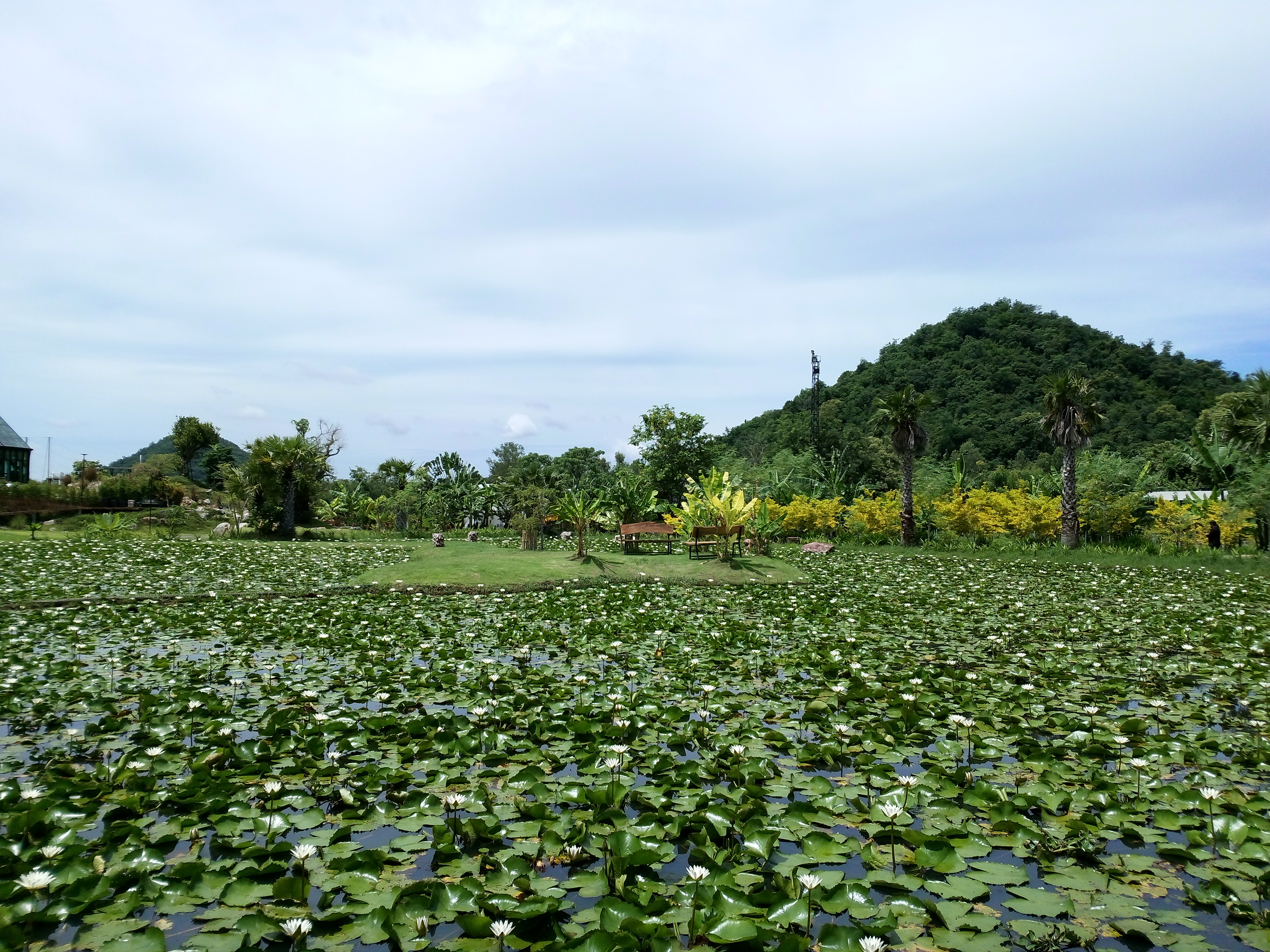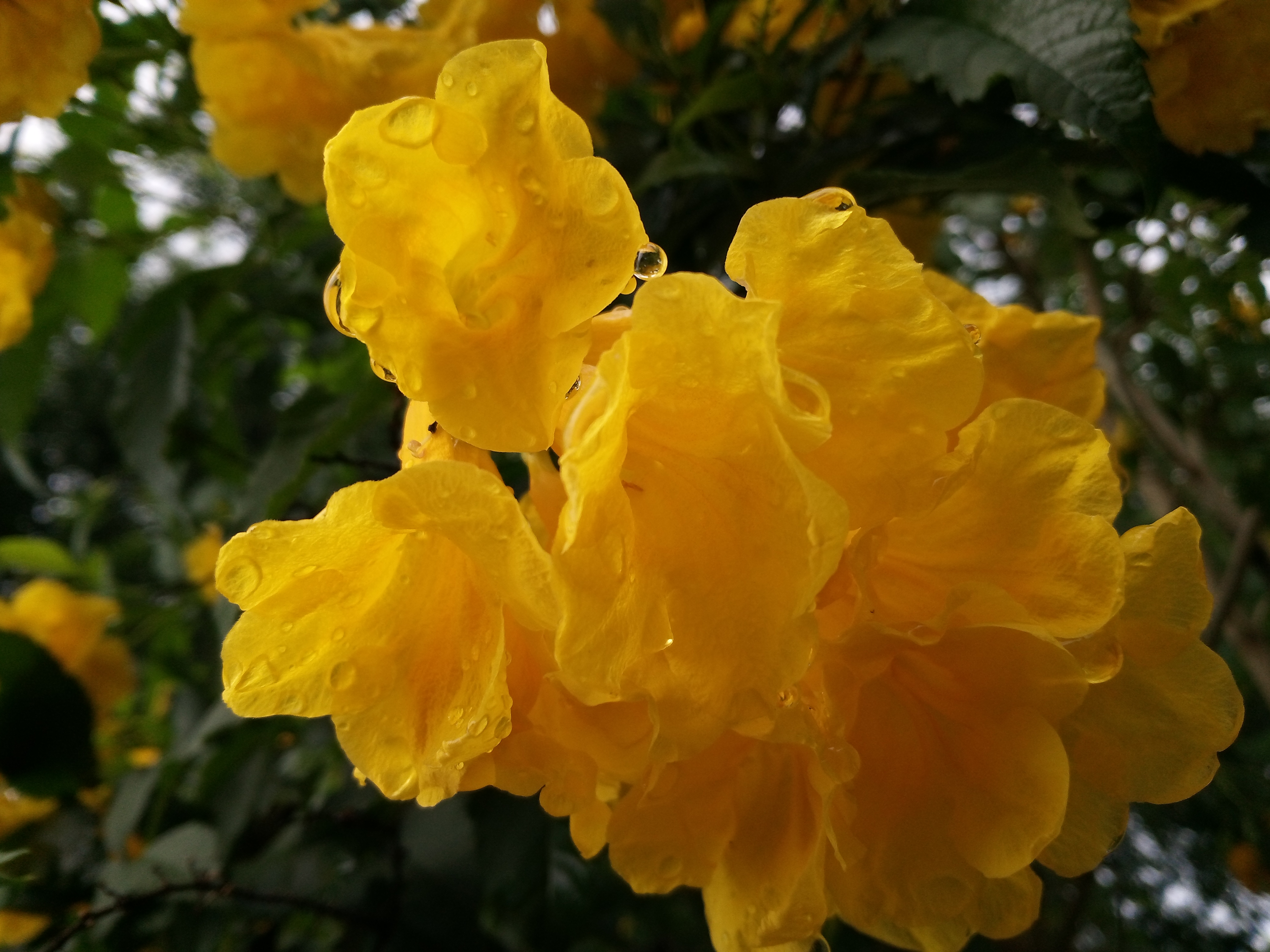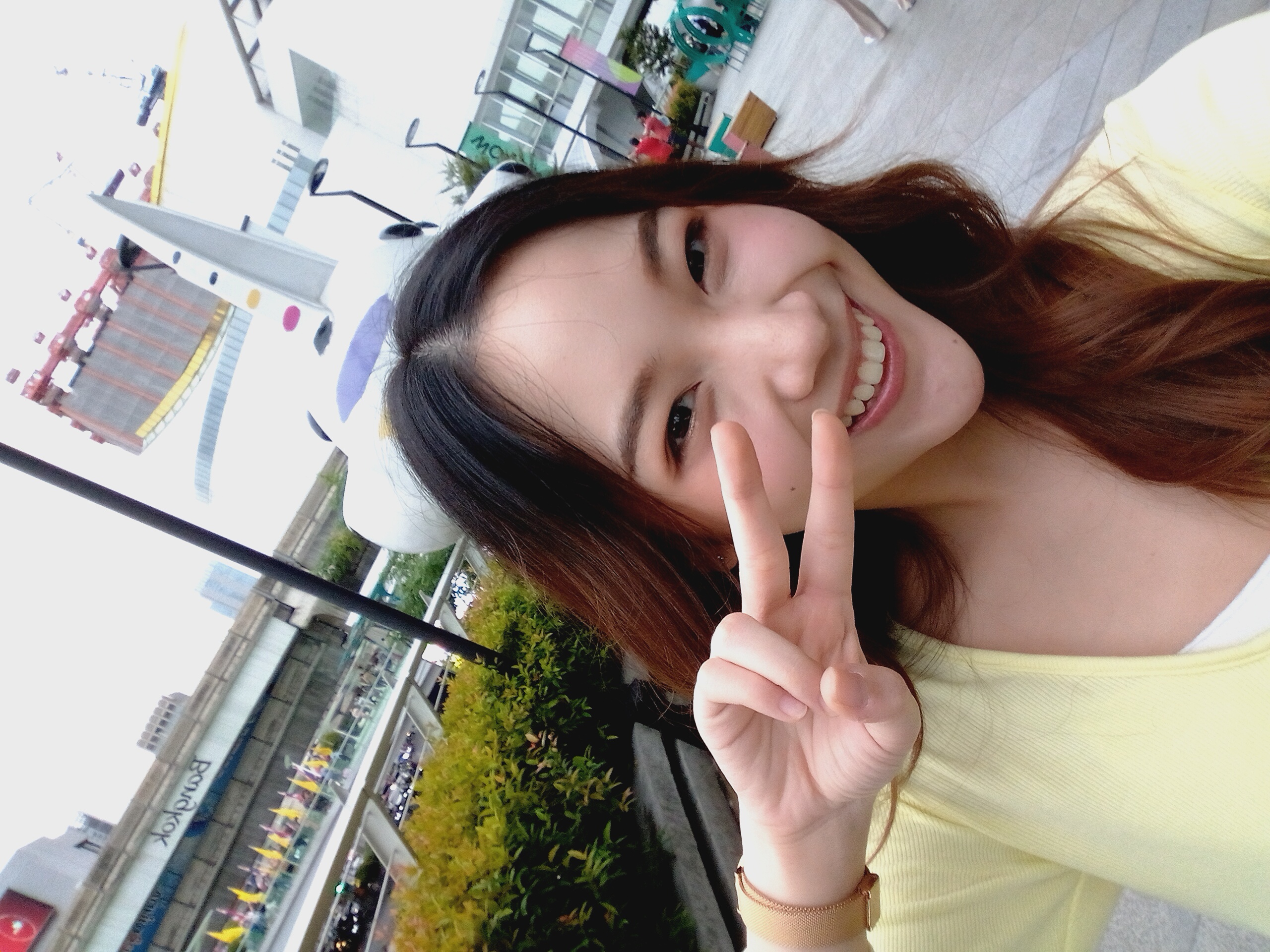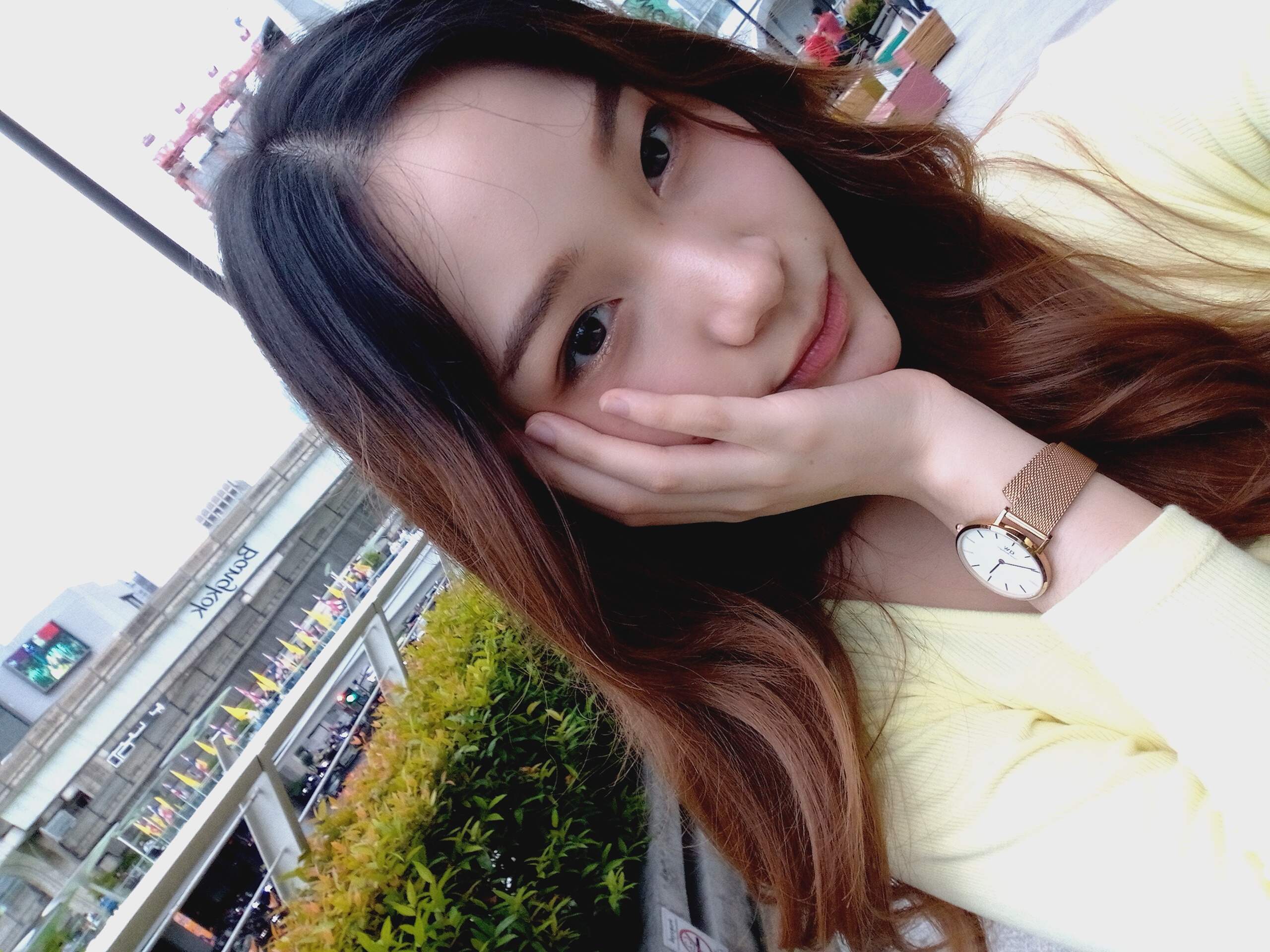 Thank you Vigo Mobile (Thailand) Co., Ltd.
User information contributing to the Wiko T10
https://community.siamphone.com/viewtopic.php?t=467442
Device catalog : https://www.siamphone.com/spec/wiko/t10.htm