When addressing Carlos Solsona, Marcela affectionately calls him « viejo » (old) or « padre » (dad). Never « papa ». Too late: the one she named died many years ago in Argentina. Unlike Carlos, he was not her biological father, but the one who raised her, to whom she intended her words as a child. Even today, knowing that he was guilty of a perfectly illegal, not to say criminal, adoption, this 45-year-old woman continues to say that she loves him, and to call him « papa ».
The whole tragedy of some 500 babies stolen from the Argentinian dictatorship (1976-1983) lies in this confusion of feelings. Their parents, often very young, were opponents of the regime. Arrested, imprisoned, tortured, they were murdered by the military and many were never found.
By throwing their prisoners into the ocean from the door of an airplane, the executioners commonly practiced a mode of execution, the "flights of death"., which left hardly any corpses – or much later, on the banks of the Rio de la Plata. In seven years, they are accused of having eliminated at least 30,000 people.
Among these victims, some women were pregnant when they arrived at their place of detention. In most cases, their torturers kept them alive until they gave birth. Then, the babies were entrusted either to the murderers themselves, or to relatives of the regime, or even to couples ready to turn a blind eye to the illegality of the process. "The soldiers claimed to be able to "save" these children, explain the Argentine history Fabricio Laino. Tear them away from an environment where they would have been brought up in a way deemed subversive. »
For a large part of the military and the conservative Catholic hierarchy, these "rescues" had a religious dimension. For others, the operation was above all part of a frantic struggle against left-wing ideals, which many opponents claimed.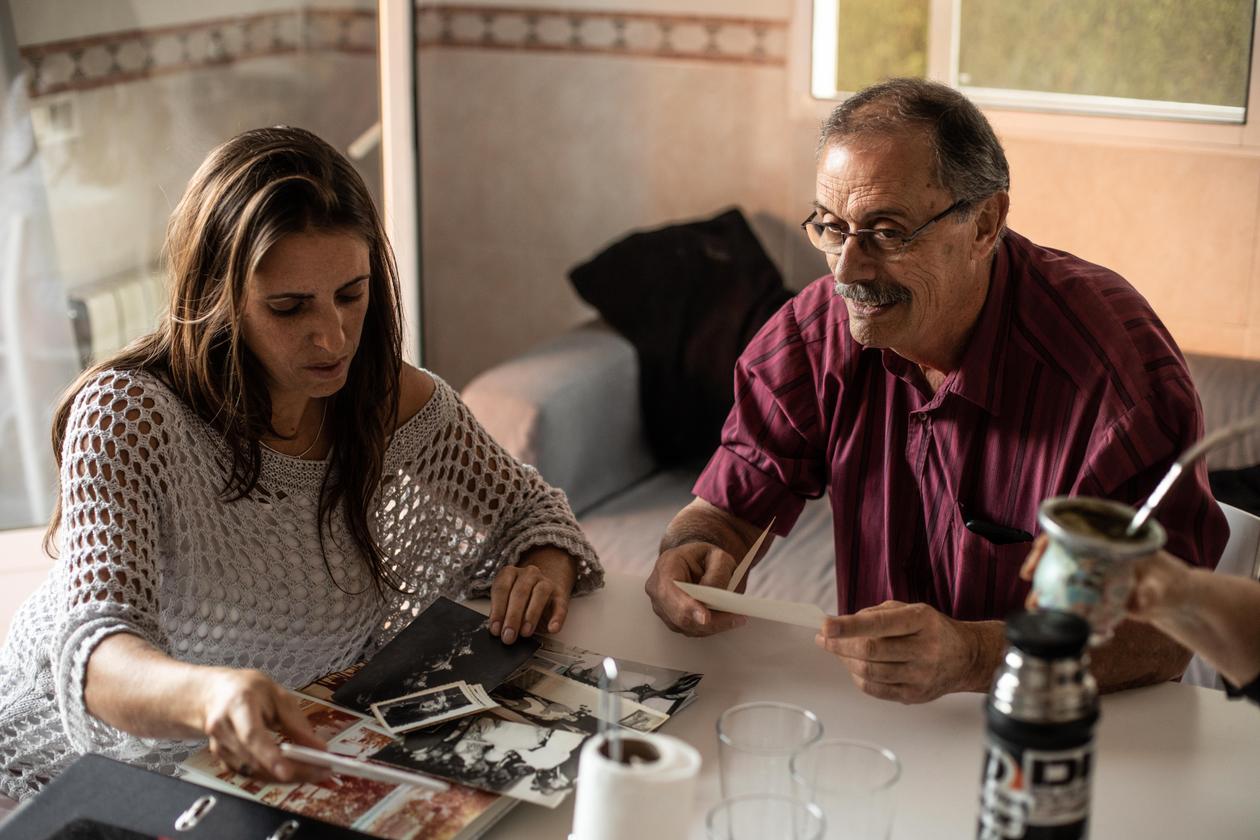 Some of these children were abused, but others lived a "normal" existence in the shadow of this terrible secret. This is the case of Marcela, who recounts her journey in a dizzying mix of laughter and tears. Warm, straightforward, this woman with long brown hair lives with her husband and two daughters in the greater suburbs of Valencia, Spain. The day we meet her, she is with Carlos, her biological father, who came from Uruguay, where he has lived since the 1980s.
You have 88.74% of this article left to read. The following is for subscribers only.