From the moment I started acting, I was accompanied by the fear of 'what they will say,'" shares the actress May Keshet. "It makes me want to prove all the time, which has both a positive and a negative side to it."
Is that the weight you carry on your back as an actress?
"Maybe not a barbell, but it presents me with another challenge, both in the military band, and in the acting school, of course also now, as a professional actress."
Next week, on December 8, Keshet, daughter of the actors Yona Elian and Shashi Keshet, will star in the play "The Bachelorette Killer", by Anat Steigman, which will be presented at a short theater festival together with the director Matan Deri-Badash. There, Keshet will play Rika, an investigator in the Special Crimes Department The police, questioning the only survivor (Tali Sharon) of the serial "Bachelorette killer" (Ron Bitterman), terrorized the women of Israel, in order to prevent the next murder.
At the same time, Keshet, an actress at the Beit Lisin Theater, is currently playing the character of Tehila in the hit show "Zero in Human Relations." "I play a 17-year-old girl who is head over heels in love with a soldier named Eitan Shafi," she says. "After he doesn't answer her calls and messages, in order to see him she disguises herself as a soldier and infiltrates the base where he serves. In short, in the comic play she is the tragic figure. A song was added to the role, which gives expression to the singer in me."
Are you disappointed not to star in a leading role?
"No one promised me to play only main roles, and I go between auditions. Not every audition leads me to a role. I'm in the theater mainly for the acting."
Maiden Name
Keshet grew up with her family in the green Ramat Aviv. The beginning of her career was in the fourth grade, when she was a member of the scout group. "In order to be admitted to her, as opposed to the guys who auditioned for all kinds of pop songs, I auditioned for a song from 'The Wretched of Life,' to that extent I was a theater girl," she says. We staged musicals, which gave us a great experience."
Were you aiming to get to the Nahal band, your father's band?
"Definately not. I auditioned for both the military band and the IDF theater, and I was accepted to both and they decided to integrate me into the Nahal band."
No one raised an eyebrow there when you introduced yourself as May Kosowski, your father's maiden name?
"The one who brought up the connection between us was the music director Dror Alexander, and I had no reason to deny it. If until then I worked quite a bit to hide it, now it is clear to me that it was unnecessary."
From there she continued to study acting at the Nissan Nativ Studio. "I wanted to go to acting school, which is considered the most difficult, to be sure that I'm good enough," she says. "For the suspicious, the fact that I was accepted in protection means that I was required to go through a year of preparatory school until I was there as a regular student. 'You're good, but you have to mature in terms of self-confidence,' he told me The director of the studio I remember my studies at the studio very fondly and miss my time there, even if
It was not easy. Until the second year, I worked at the same time: I was a waiter and I also worked as a saleswoman in a clothing store."
After school, she came to the Beit Lisin Theater, where her mother plays, for the play "He Walked in the Fields." "When they offered me to audition there, I struggled. 'I want another place,' I said, because I wanted my way," she says.
"'You are not normal,' my classmates told me. 'If they give you an audition, take it!', so I took it and was accepted into the show directed by Kafir Azoulay, who was lovely. Since then, a play has haunted a play. I went on to play the role of Anne in the play 'The Deep Blue Sea' alongside Limor Goldstein, my soulmate, a great actress, from whom I learned a lot. With the director of the play, Alon Ofir, I moved to the play 'The Heiress' by Goren Agmon. There I played the heiress, when in front of me was Rebecca Michaeli, no less and no more, who adopted me as my grandmother. What an extraordinary woman, at her age she is insanely sharp and actually much younger than all of us and funny."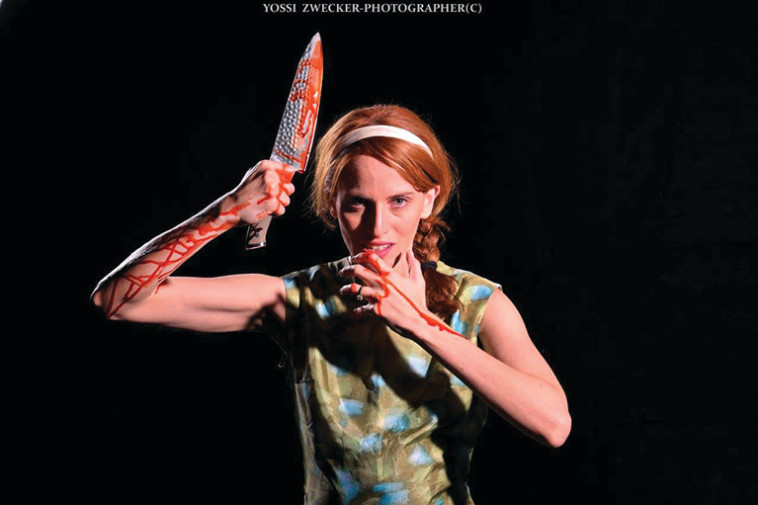 What about classic roles like in Shakespeare's plays?
"I touched the classics at the studio, including Shakespearean roles such as Lady Macbeth and Juliet, and I also played Nina in 'The Seagull' and Blanche in 'A Streetcar Named Desire'. I hope to reach them outside the studio as well."
Never again
Lekeshet has yet to share a stage with one of her parents. "In the past, I thought for years to avoid it, when above all I wanted to be on my own merits, but today I really look forward to it," she says. "Beyond the experience of being in a play with my mother, it would be a great honor to play with her, because she is simply a wonderful actress. On the other hand , I got to sing with dad at several memorial services, which was very moving."
Do you get to meet them at the theater?
"The truth? Not much (laughs). When we played at the same time in the different halls of Beit Lisin, then we sat in a nearby cafe and it was very exciting."
Your mother had a 20-year career filled with transitions between theaters until she settled on Beit Lisin, while you were spared such wanderings. Do you miss them?
"I'm still at the beginning of my journey and I've only been an actress for seven years. It's true that I didn't get to wander, but is my profession stable? So no and there is no way to know, especially since the corona has taught us that there is no such thing as the show must go on. At the moment it is impossible to predict where the wind will take me."
When did you realize you were part of an unusual family?
"At one point I thought as a little girl that everyone's parents are actors and work in the evenings in plays. At some point I noticed that my private parents supposedly also belong to the general in some way and then I tried to avoid getting into one or the other pictures. Some actors claim that they saw me brought to the theater in Salkal, but of course I don't remember. I have many memories of being backstage at both of their shows. I got along with the people on stage and even put in props here and there (an accessory in the theater – 12th). I grew up in a theater and there was a certain charm to that. Among the actors of Beit Lissin, I remember myself looking at the play 'Kol Katan' in admiration of the late Rama Messinger, who was an amazing actress." .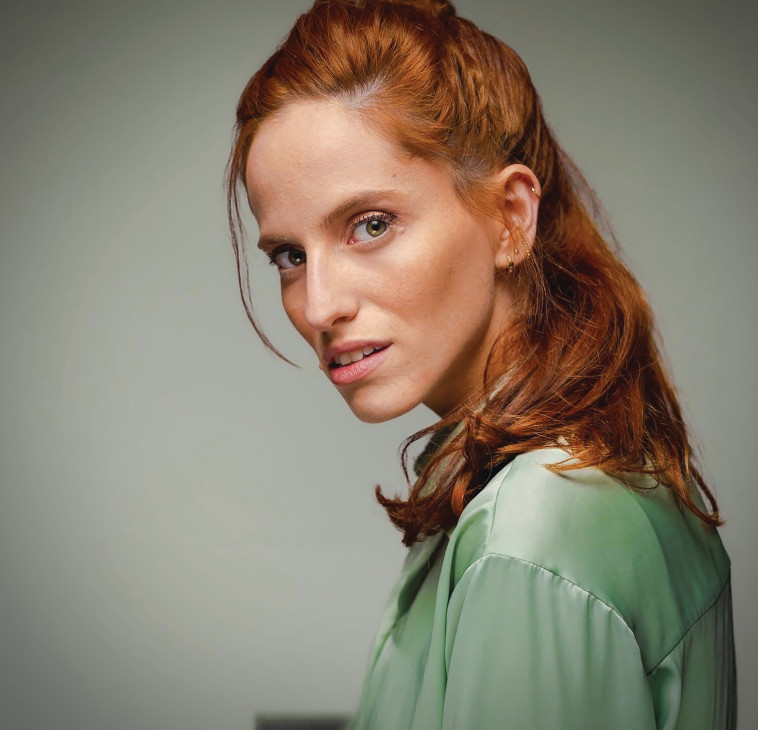 What made you become an actress yourself?
"Most likely there is a combination of gardens and the environment in which I grew up. In light of the great career that each of my parents had, I had someone to learn from. Of course I also saw the less good sides of the profession, which didn't stop me from choosing it."
What are the downsides?
"It is true that my parents were blessed tap-tap-tap with stability in our unstable profession, but our work is long hours with endless trips to shows, when there is also the matter of criticism, as a person who cares what people say about him, I am sensitive to them."
Keshet is married to Tal Rosenthal, a director and screenwriter and the son of former MK Mickey Rosenthal. "They welcomed me into their family with great love," she says.
In light of the confusing relationship between your parents since the movie "Norit" until now, Did you think you would also find the other half in the game?
"Wow, not so much. Tal started with me on Facebook, regardless of our being in the same field."
Your mother is currently the head of AMI, the Union of Israeli Artists, which your father was one of the founders of. Do you also have the germ of public activity?
"Not at the moment, but you never know. After all, life often leads us to unexpected places."
Your father, the artistic director of the Yiddishspiel Theater, tried to get you there?
"no no no. Now I'm not in the right direction, although as someone who is good at languages ​​I don't think it would be a problem to play in Yiddish as well. how do you say? Noor Se Noor." d